Culinary Technique - Tartare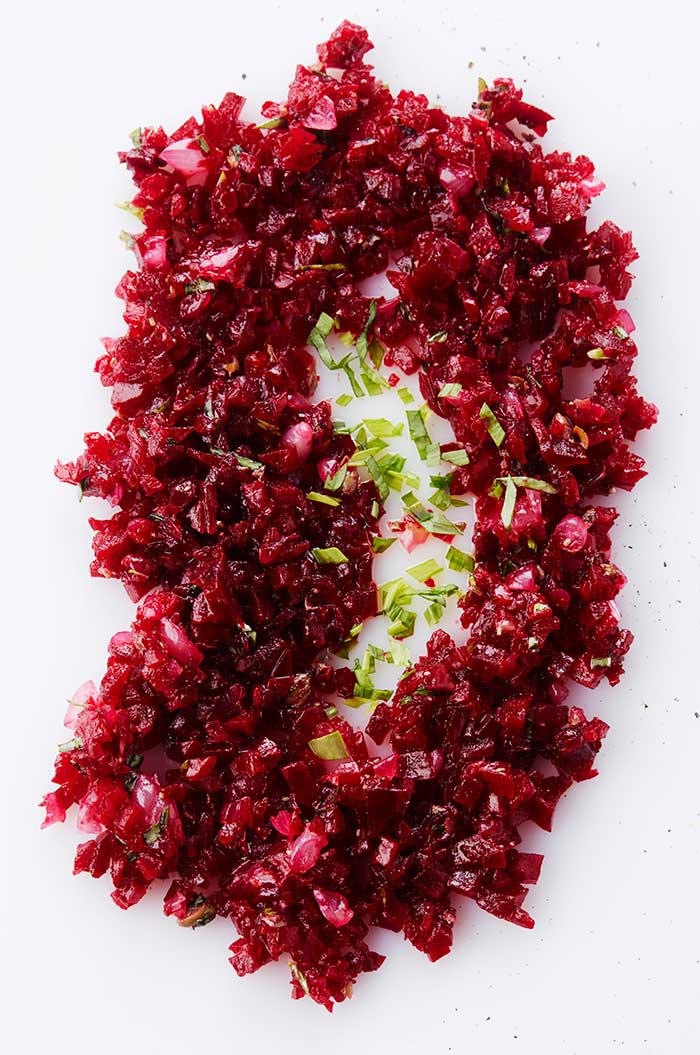 A tartare is a raw or cooked vegetable brunoise, served cold.
You can, for example, prepare a raw tartare with seeded and finely diced tomatoes, seeded and peeled peppers, zucchini and/or cucumber, sprinkled with lemon juice and seasoned with salt and pepper, and herbs if you wish. This tartare can be served as a salad, as a starter or as a side dish with fish or meat.
A tartare made with cooked vegetables can include green beans, mushrooms, asparagus, and carrots or parsnip. Cook the vegetables, let them cool down and dice them. You can add lentils, bulgur wheat or other cooked cereals. You can also add a vegetable mayonnaise. Add lobster, crab or langoustines and use a pastry cutter as a mould for serving if you like.
Technique:
Clean and wash the vegetables. Chop them up finely, raw or cooked.
Mix them with other ingredients according to your taste and preference.