Culinary Technique - Granita and Ice Cubes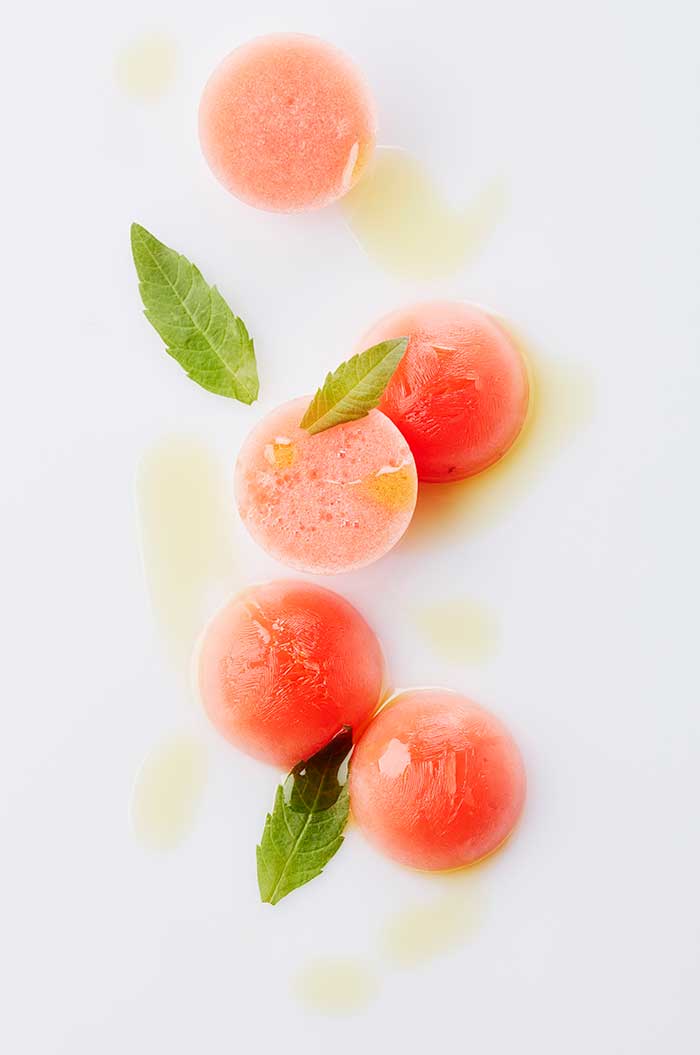 Granita is made from vegetable juice or soup, with or without sugar, hardened in the freezer. To enhance the flavour, we can also add fresh herbs or spices. By grating the ice periodically with a fork, after a few hours we obtain a semi-frozen, crystallised mass. The sweet version can be added to vegetable cocktails and to various fruit and dessert preparations. Non-sweetened granita can add a refreshing touch to hot or cold soup, it can infuse or decorate a vegetable cocktail, or complement a fish recipe. To make vegetable ice cubes, you can simply freeze some vegetable juice, seasoned with herbs and spices if you wish, in an ice cube tray. Serve the cubes in a cold soup or to add flavour and an original twist to mocktails or cocktails.
Technique:
Clean and wash the vegetables. Chop them up if necessary.
Make a cold or hot soup, or whip up the vegetables in a juicer.
For granita: add sugar if desired and freeze. Grate regularly with a fork so that the mix crystallises or chop up into flakes. For ice cubes: freeze the soup or juice in ice cube trays.