Culinary Technique - Powders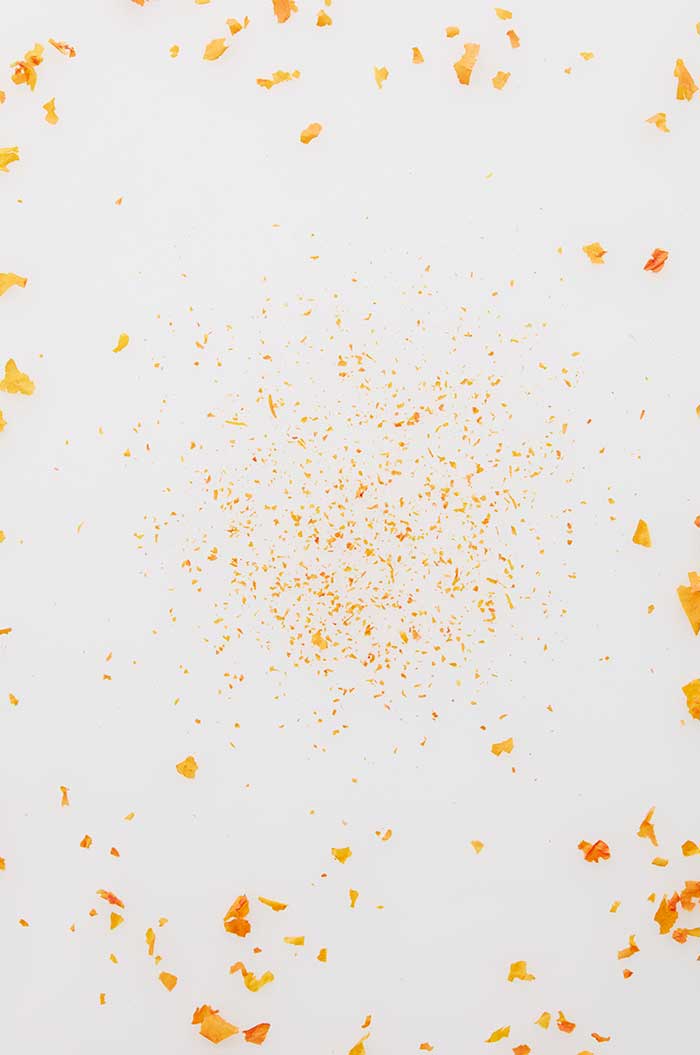 Powdered vegetables are used mainly to enhance flavours or as garnish, to decorate a dish. The powder is made using well-dried vegetables (see: Drying), which are ground into a powder in a mortar, coffee mill, mixer or blender. It is also possible to dry fresh herbs and then grind them. Keep the powder in airtight containers.
Technique:
Clean and wash the vegetables. Cut them into rondelles, rings or strips.
Heat the oven or dryer to the required temperature and dry the vegetables to the required degree.
Season to taste.
Grind into a powder using a mortar and pestle, a coffee mill, a mixer or a blender.