Culinary Technique - Juice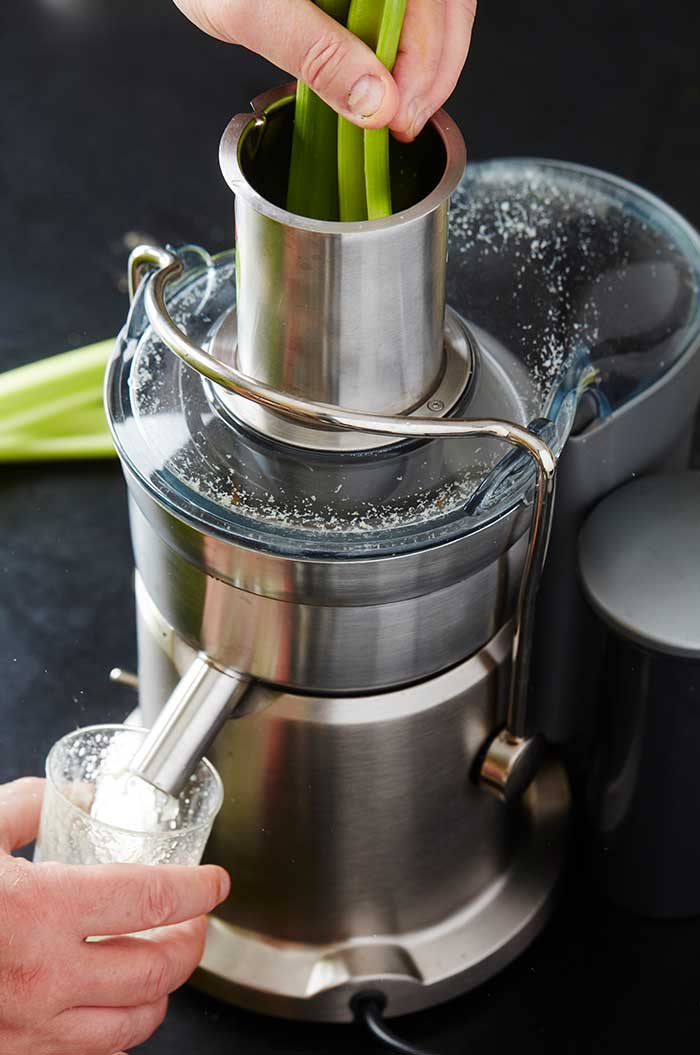 To make vegetable juice you need a juicer. With it, you can extract all sorts of surprising juice concoctions, which you can use as a base for your sauces and vinaigrettes, in cocktails, or to make granita (see: Granita) or jelly (see: Jelly).

What are the best vegetables for juicing? The rule is simple: they must have a high water content. Tomatoes and other fruit vegetables are perfectly suited, as are turnips, carrots, cucumber, beetroot, peppers, celery, fennel and, for flavouring, water cress, parsley and basil. Give free rein to your imagination and create combinations that please you.
Technique:
Clean and wash the vegetables. Chop them up.
Put them in the juicer and process until you obtain the desired amount of juice.
Use the juice as a base for a sauce, vinaigrette, jelly or marinade, or simply as a delicious drink.