Culinary Technique - Marmalades, Jams and Chutneys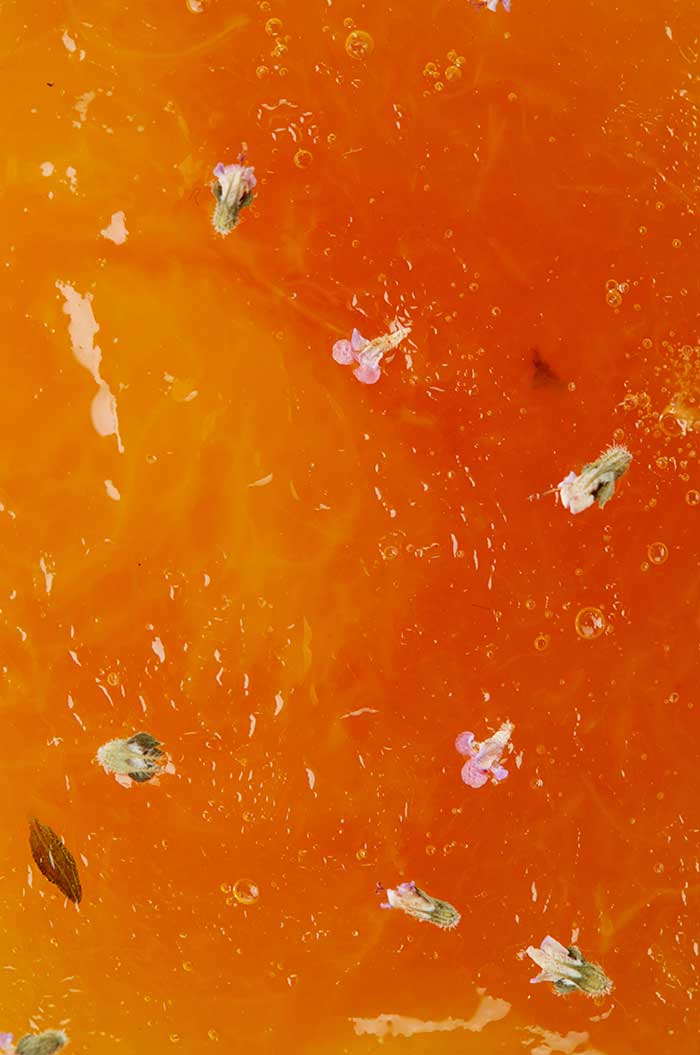 Vegetable marmalade is a nice change from traditional fruit marmalade and is just as easy to prepare, particularly if the base flavour of the vegetable is right. It can be a healthy and tasty spread on bread or garnish for a wide variety of dishes. Think eggplant and port marmalade with blue cheese, or Jerusalem artichoke and carrot marmalade served with pâté, fish, game, or strong cheese. Or, as in the recipe you'll find in this book, fennel and pineapple marmalade with raisins, served with carrot ice cream and mini-waffles. Marmalades usually have a bittersweet taste. We can also make vegetable jam, for example with onions or tomatoes. The only difference with marmalade is that jam is a bit sweeter. In both cases, we end up with a spreadable vegetable purée. On the other hand, vegetable marmalade mustn't be confused with chutney, a sweet-and-sour condiment made with vegetables, fruit, herbs and spices, borrowed from Indian cuisine. Marmalade and jam are considerably less acid than chutney. There are also marmalades and chutneys that have no added sweetener: the natural sugars found in fruits and vegetables have been used instead. These are readily available in shops.
Technique:
Clean and wash the vegetables. Chop them up into small cubes or pieces.
Simmer them with the sugar or a sweetener until they reach the consistency of a marmalade.
Let the marmalade cool.