Academy
There is a great demand for inspiration, knowledge and support about the Think Vegetables! Think Fruit! philosophy, restaurants and other food companies that want to contribute to a healthier, more ecological and sustainable world. Foodies are also looking for knowledge and information about plant-based cooking. We're bringing together the knowledge of We're Smart® World, its network of partners and 5 Radish Chefs under the umbrella of the We're Smart® Academy.

We're Smart® Talks
Every month, we organise one or more webinars in the We're Smart® Academy. Besides inspiring stories, demonstrations of our 5 Radish Chefs, we make information and knowledge available through this channel about plant-based cooking (recipes, techniques, product knowledge...), ecology and sustainability in the kitchen/restaurant (food waste, circular economy, leadership...).

Webinar
Monday 24th of May 2021 at 16 h.
Webinar about : Frank Fol - Chairman We're Smart® World
We're Smart® World: What is What?

We're Smart Website
The We're Smart® World website is a goldmine of information and knowledge about Think Vegetables! Think Fruit! Philosophy. You will find more than 50 different cooking techniques for vegetables and fruit, masses of recipes and lots of good practice examples. Our other communication channels (newsletter, social media, We're Smart® TV...) are also a source of inspiration.
Books & Magazines
We're Smart® has published more than 20 cookbooks in the past 20 years and will continue to inspire the public and food professionals (e.g. De Grote Groentebijbel, Groenten & Wijn, De Evenwichtige Keuken, De Groentekok, Wild Cooking, ...). Partnerships with magazines and other media are also channels where the We're Smart philosophy is propagated (e.g. Kachen Magazine, Saisonnier Magazine, Cook Magazine, Ambiance Magazine, KanaalZ, ...).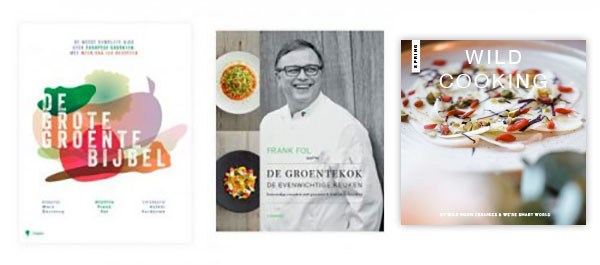 We're Smart® Events
We're Smart® World also organises physical events every year or participates in existing international events. These can carry multiple perspectives:
Launch of We're Smart® Green Guide
We're Smart® Award ceremonies
We're Smart® lectures, presentations, workshops & brainstorming sessions
And more...

We're Smart® Competitions

The Green Chefs Battle©:
A joint initiative with BBB Maastricht and Gastro Gilde Nederland to set up an international cooking competition for hotel schools. Together, we want to encourage the generation of chefs of the future to also promote the knowledge of 100% vegetable cooking. The competition takes place during the international culinary fair BBB Maastricht in October each year.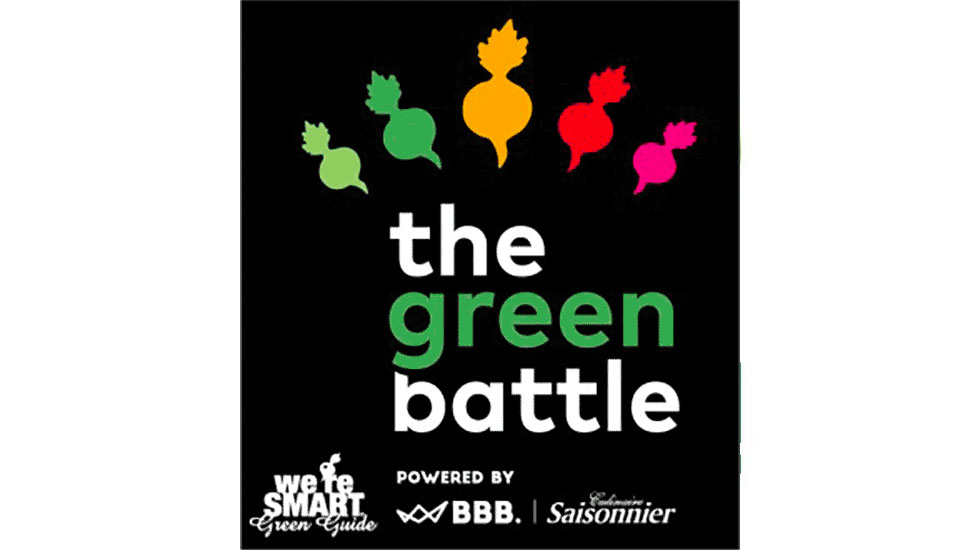 The Green Chef's Hat
Starting this year, the Gastronomische Gilde is organising a new competition; The Green Chef's Hat (De groene koksmuts). The competition that is all about vegan cooking. The competition consists of a preliminary round at the HORECAVA in January and the finals will take place during "Gastvrij Rotterdam 2023". The challenge for the participants is to prepare completely plant-based dishes for the judges with ingredients from the blackbox. Participation is open to any chef from the age of 18.