Culinary Technique - Mash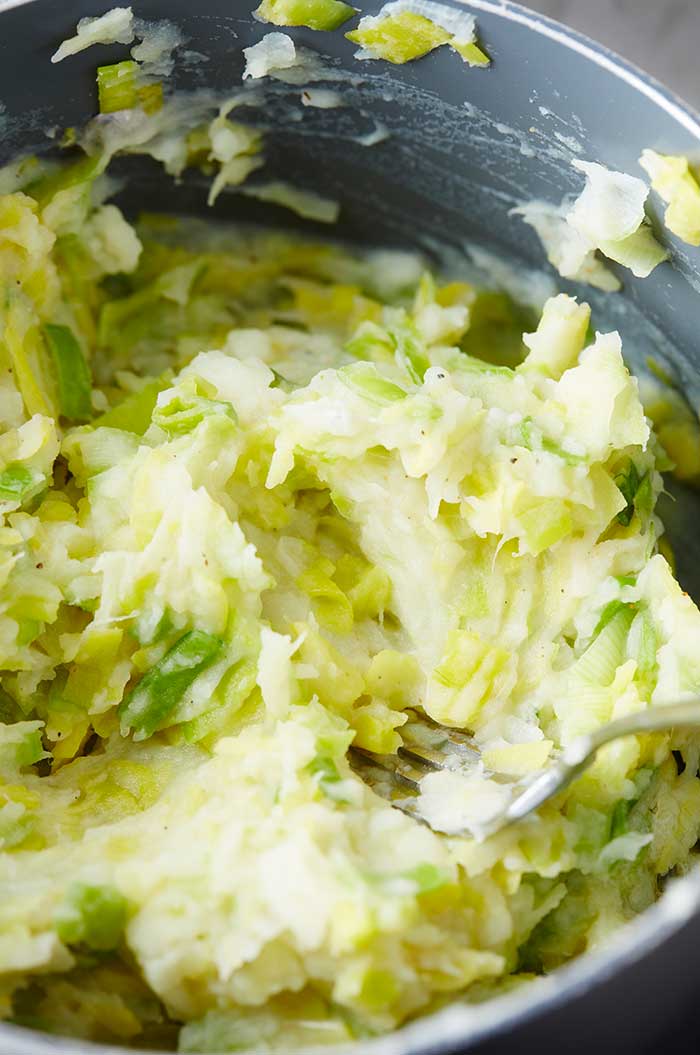 Stoemp is one of our most traditional dishes. In principle, it's a mix of boiled and mashed vegetables. Unlike regular purée, stoemp is not smooth and can contain several additional ingredients. Stoemp shouldn't be confused with an hochepot, which is also based on vegetables.
To make stoemp, dice and stew the vegetables, add chopped potatoes, season well and cover up to two-thirds of the mix with water or broth. When the potatoes are cooked, so is the stoemp. Discard the cooking water or use it to make a soup. Mash up the ingredients with a potato masher until you have a supple, creamy texture. There can be whole pieces left in the mix. If you like, you can add a bit of bacon or other vegetables just before serving.
Technique:
Clean and wash the vegetables. Dice them.
Stew the vegetables with the potatoes. Season them and add water or broth. The stoemp is ready when the potatoes are cooked. Mash up the ingredients with a potato masher.