The Kitchen table - all episodes season 2
Business broadcaster Kanaal Z has launched "The Kitchen Table" together with We're Smart® World, a program for and by entrepreneurs who are committed to sustainable initiatives.
Every week, 10 leading leaders - the We're Smart® Heroes - sit down with presenter Ilse De Vis and Frank Fol, De Groentekok® and chairman of the We're Smart World organization, who are shaping the idea of sustainability and the circular economy around it. In 'The Kitchen Table' we weekly search for inspiring stories from more than 40 Belgian companies around sustainability, the food of the future, innovation, logistics and its related industries. We get to know sustainable initiatives and companies in and around the food world and see what we can learn from them or how they can inspire. We take a closer look at the value chain from ground to plate and from plate to ground. 10 We're Smart Heroes join us at the table for a convivial conversation about their experience, pitfalls, motivations, their own goals and their successes in the journey to a more sustainable existence.
What are they doing for a better world?
Who are their examples?
What can we learn from sustainable initiatives and companies?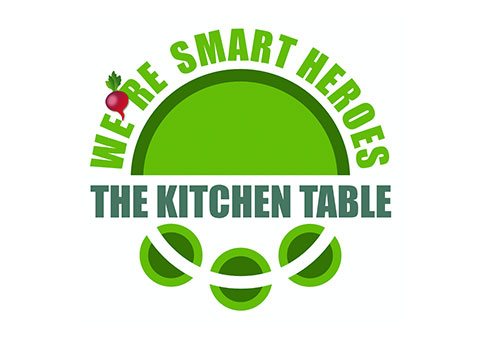 Episode 10
Guest : Nic Balthazar (Filmmaker and climate activist)
Dutch version available on We're Smart TV
Episode 9
Guest : Dirk Defauw (Mayor of Bruges)
Dutch version available on We're Smart TV
Episode 8
Guest : Inge Arents (CEO flanders' FOOD)
Dutch version available on We're Smart TV
Episode 7
Guest : René Mathieu (WE'RE SMART PLANT FOOD UNTOUCHABLE)
Dutch version available on We're Smart TV
Episode 6
Guest : Yves Segers (CAG)
Dutch version available on We're Smart TV
Episode 5
Guest : Bart Naeyaert (representative of the province of West Flanders)
Dutch version available on We're Smart TV
Episode 4
Guest : Brieuc Van Damme (CEO King Bouwdewijn foundation)
Dutch version available on We're Smart TV
Episode 3
Guest : Rob Baan (Owner Koppert Cress)
Dutch version available on We're Smart TV
Episode 2
Guest : Sabine Denis (Specialist durability)
Dutch version available on We're Smart TV
Episode 1
Guest : Louis de Jaeger (Garden and landscape architect)
Dutch version available on We're Smart TV