Top international chefs reveal secrets for cooking with vegetables in new 'Radilicious' cookbook
Brussels, 23 October 2023 - Having meat and potatoes in your daily eating routine, it's not something society has stuck to. In the last twenty years pasta and rice have increasingly appeared in our kitchens, and meat is gradually being replaced. We're Smart's new book, 'Radilicious', shows the exciting role that fruit and vegetables can play in culinary creativity.
COMMUNITY OF PURE-PLANT LOVERS
Frank Fol believes the future is pure plant. At the end of the 1990s 'The Vegetable Chef ®' laid the foundations for what would later become We're Smart, an organisation that aims to bring together people and companies who are working in a healthy and ecological way, in both the food sector and beyond. Every day restaurants from all over the world join the community.
The first 'Radilicious' cookbook takes its name from an amalgamation of the words 'radish' and 'delicious'. (In the We're Smart community a radish symbolises pure plant quality, and the more creativity, attention to flavour combinations and the bigger the share of fruits and vegetables in a restaurant, the more 'radishes' it scores.)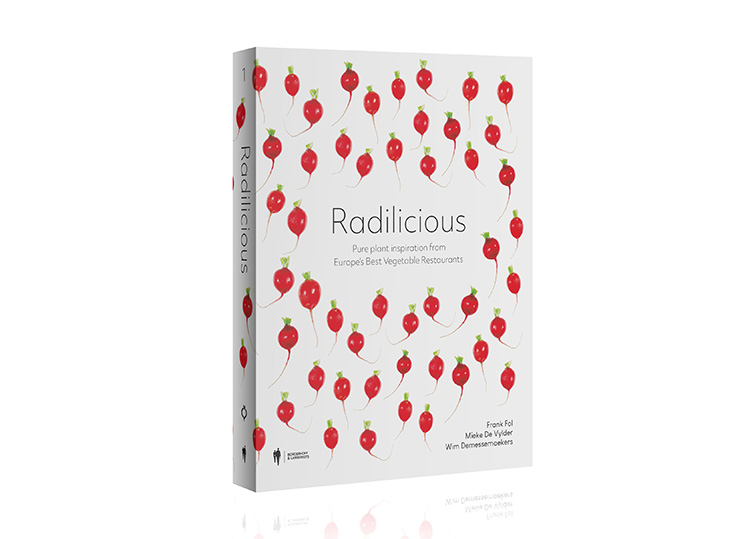 MORE THAN A COOKBOOK
In 'Radilicious', twenty Five-Radish chefs take the reader on an exciting, culinary adventure into pure plant cuisine. The impressive book brings together their inspiring and revolutionary stories and serves up the endless flavours and possibilities of plant-based cooking in 100 recipes. Frank Fol: "'Radilicious' goes beyond a cookbook. It is also a testament to the growing passion for culinary experiences with which we feed ourselves and nature."
Participating chefs from: 't Aards Paradijs, Alchémille, Bolenius, Brut172, De Nieuwe Winkel, De Vijf Seizoenen, El Invernadero, Gatblau, Humus x Hortense, L'Air des Sens, L'air du temps, L'Oustau de Baumanière, La Distillerie, La Salita, Le Vieux Château, Pollevie, Ricard Camarena, Vrijmoed, Xavier Pellicer, Yerba
STUNNING IMAGES AND AUTHENTIC STORIES
The book is the result of a collaboration between Frank Fol, Wim Demessemaekers (imagery) and Mieke De Vylder (storytelling). Together they have created 'Radilicious' as a guidebook of more than 400 pages for those who want fruit and vegetables to play a leading role in their culinary creativity.
Radilicious is available from 23 October in 4 languages (Dutch, French, English, Polish) from Borgerhoff & Lamberigts and costs 64.99 Euros.
First printing: 7,000 copies.