We're Smart® Awards 2023
We're Smart, the indisputable reference in the culinary world of fruits and vegetables, presented its annual awards at a prestigious live show on 24 October 2023. Awards for the best vegetable restaurant in the world, the best female vegetable chefs (previously announced) and a selection of remarkable, sustainable and healthy food innovations were announced. The awards ceremony took place at the Vaudeville Theatre in Brussels.
Each year the international team of experts at We're Smart lists the World's Best Vegetable Restaurants. For the second year in a row, chef Emile van der Staak's De Nieuwe Winkel tops the Top 10.
In this year's Top 100, there are 19 newcomers to the list, 20 restaurants maintained their position and 27 rose up the table. Chef Xavier Pellicer's Healthy (Spain) and chef René Mathieu's La Distillerie (LU) hold the 'Untouchable' title, having previously been ranked number one for two years in a row and serving as textbook examples for other restaurants to emulate.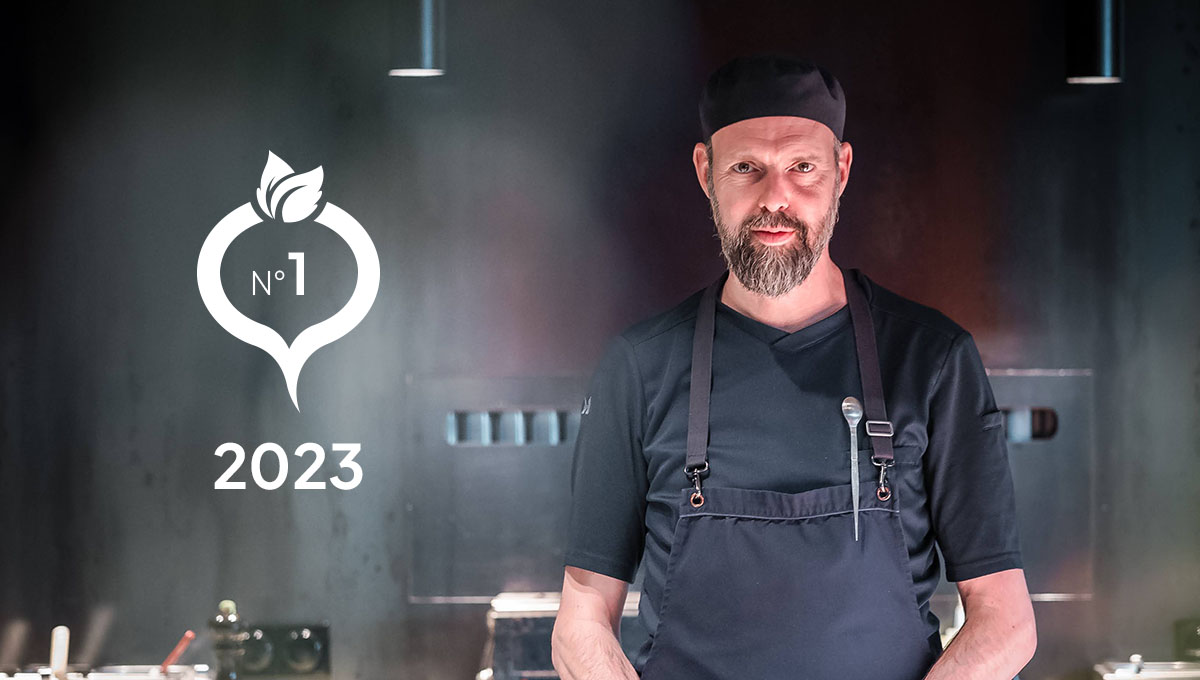 We're Smart Green Guide
The Top 100 is part of the ever-growing We're Smart Green Guide. This online gourmet guide reviews 1,200 restaurants in 50 countries worldwide and ranks them from 1 to 5 radishes, based on the use of fruits and vegetables in their dishes. Five-radish restaurants are true pioneers and examples of fruit and vegetable gastronomy.

We're Smart Newspaper 2023
Do you want an overview of all the winners of the year 2023? Download the Newspaper of We're Smart.