Recipes episode (Follades) : with guest Jack Stroeken
Broth of lemon-leaf-ginger with carrot, coriander, celery
ingredients for 4 persons:
1 Lemon leaf (Kafir)
Slice of fresh ginger
Slice of red allspice
1 large carrot
A few sprigs of fresh coriander
1 celery branch
Black pepper, sea salt
Make a stock of water, chopped ginger, lemon leaf, sea salt, chopped red allspice.
Bring to the boil and season if necessary.
Cut carrot and celery into cubes. Add to the stock and cook for a few minutes.
Divide the warm broth between the bowls and finish off with finely chopped coriander.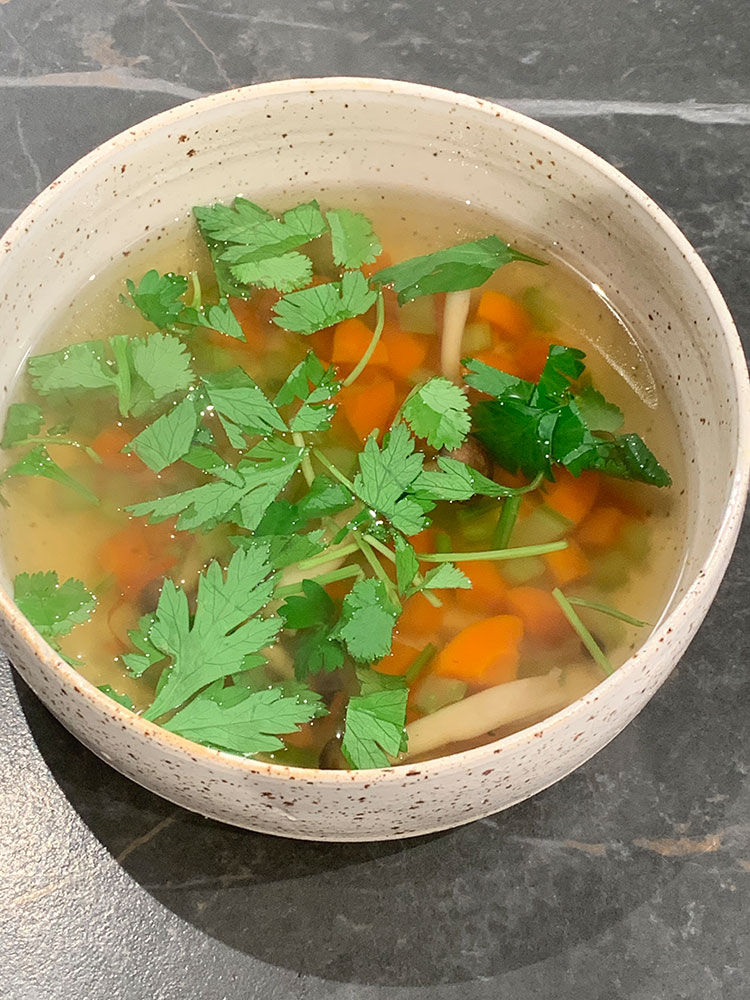 Wok of broccoletti, cashew, tamari, red onion, légumaise Vietnam, cress
ingredients for 4 persons:
400 g Broccoletti
1 red onion
1 punnet of radish cress
40 g cashew nuts
Tamari
150 g Légumaise Vietnam
Black pepper, sea salt
Cut broccoletti diagonally into pieces, not too thick, so that it cooks quickly and crisply in the wok.
Peel the onion and stir-fry together with the broccoletti. Season with tamari and ground pepper.
Divide over the plates and spoon in some légumaise Vietnam.
Finish with some chopped cashew nuts and the cress.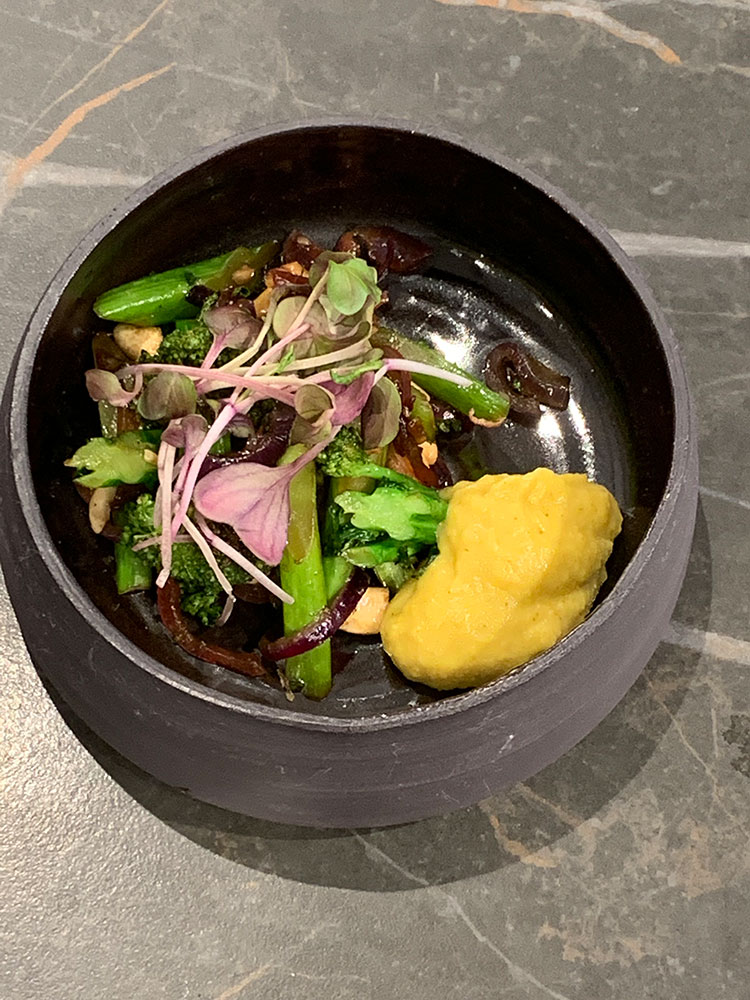 Baked chickpea, chard, algae with chermoula
ingredients for 4 persons:
200 g cooked chickpeas (home cooking or canned)
200 g chard (colour red and yellow if possible)
Chermoula powder
Dried algae mix
Olive oil
Black pepper, sea salt
If canned, wash the chickpeas and dry them.
Fry them with some olive oil, season with salt & a little chermoula spice mix.
Roughly chop the chard and add it to the already lightly browned chickpeas. Now add some dried algae and mix well.
Serve warm on the plates.