Recipes (Follades) episode : with guest Kris Declercq
Kale, légumaise Vietnam, fried beech mushroom, black sesame
ingredients for 4 persons:
240 g Stewed kale
150 g Légumaise Vietnam
200 g Beech mushroom
1 shallot
Dash of olive oil
Black sesame seeds
Sesame oil
Black pepper
Sea salt
Wash kale and cut very fine.
Finely chop shallot. Brown these together with the kale in olive oil. Season with salt and pepper.
Cut the beech mushrooms from their roots. Fry them brown in some sesame oil and season lightly with salt.
Spoon the kale on the plates, divide the beech mushrooms on top.
Spoon the légumaise Vietnam around and finish with the sesame seeds.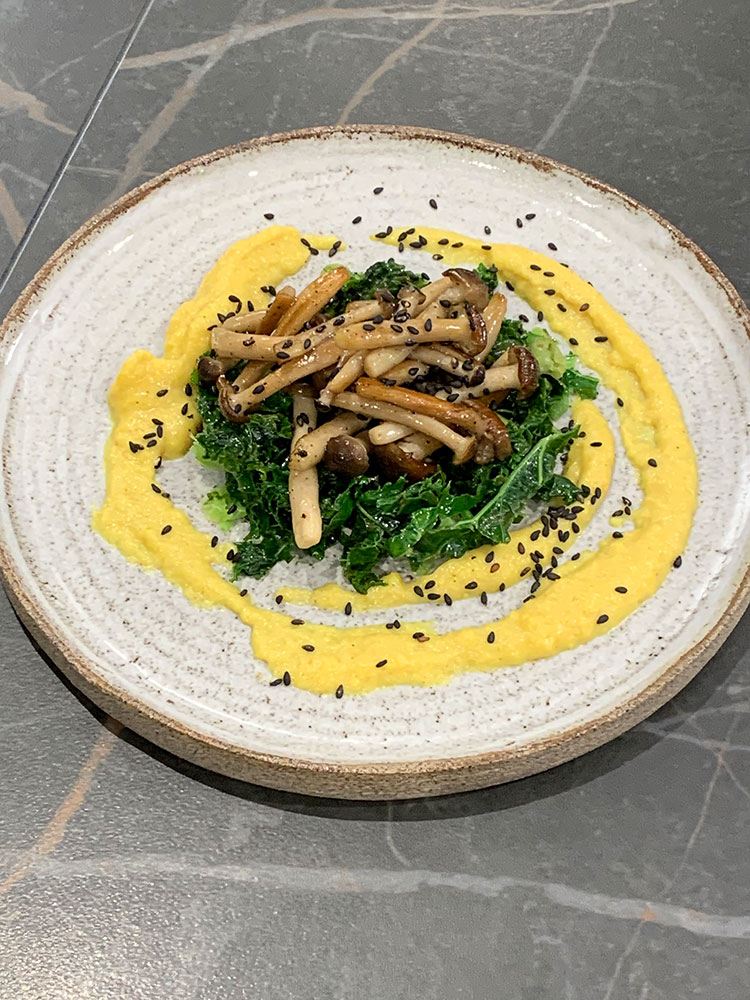 Kidney bean salad, pickled gherkin, sweet potato, chives
ingredients for 4 persons:
200 g cooked kidney beans
80 g small sour gherkins
200 g sweet potato
Fresh chives
Generous drizzle of olive oil
Black pepper, sea salt
Peel the sweet potato, cut into large cubes and cook with some sea salt.
Cut the gherkins into slices.
Mix the sweet potato salad with the beans and gherkins.
Season with ground pepper, a little gherkin vinegar and olive oil.
Dress the plates and finish with coarsely chopped chives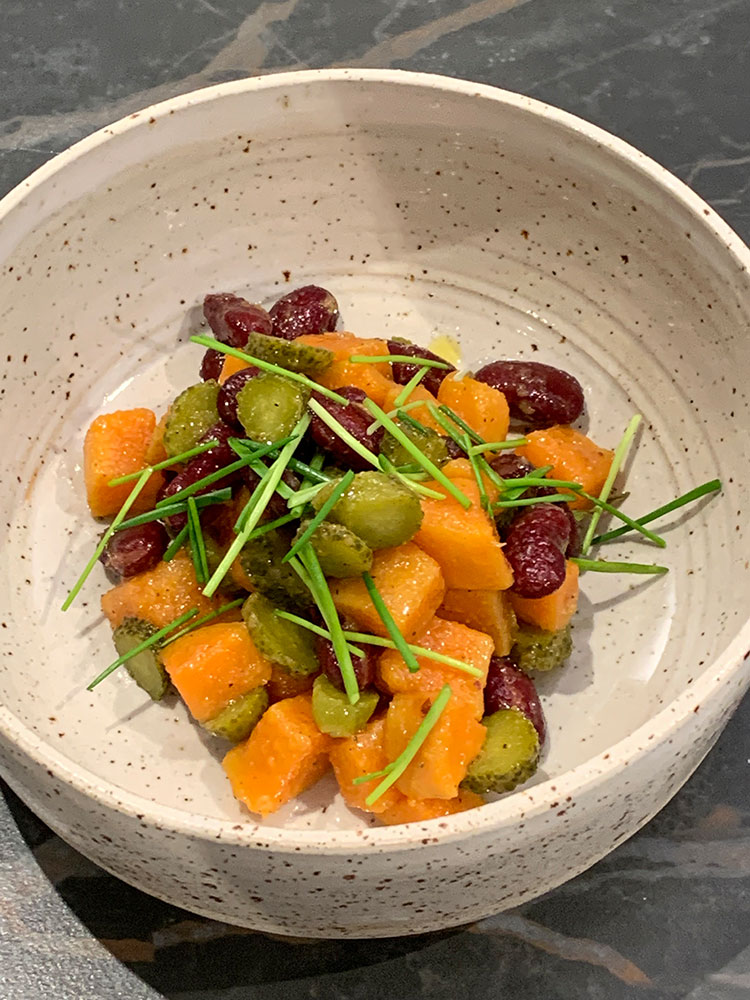 Quinoa salad with lemon juice, beetroot juice, apple, almond
ingredients for 4 persons :
200 g Cooked quinoa
1 Lemon
Dash of olive oil
1 dl Red beetroot juice
1 Green apple
80 g almond nuts
Branch of fresh parsley
Black pepper, sea salt

Add beetroot juice to the cooked quinoa and marinate for 15 minutes
Roughly chop the almonds
Dice the apple in cubes
Roughly chop the parsley
Mix coloured quinoa with some lemon juice, olive oil, pepper and salt, the nuts, parsley and apple.
Serve cold.