Helping Chefs outperform themselves while looking their very best.
The collaboration between Le Nouveau Chef and We're Smart® World aims at sustainable, quality solutions for the catering industry. The beautiful chef's vests/jackets from We're Smart are a must-have. From now on, everyone, including you, can order a We're Smart Jacket, which you can wear in your own "Vegetable" kitchen. Your name can be embroidered to make the vest even more unique.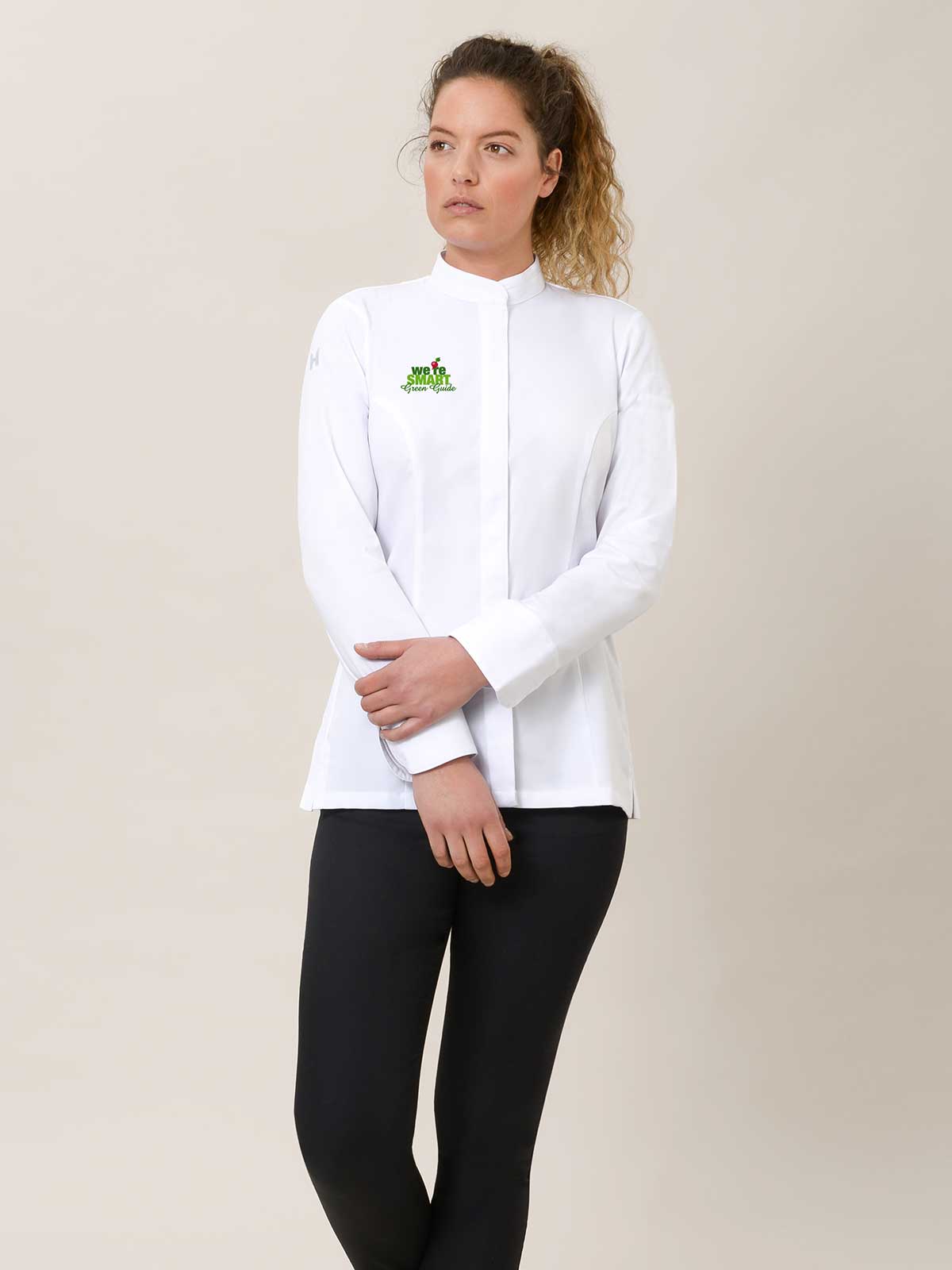 We're Smart® Elise White Chefs Jacket
Order now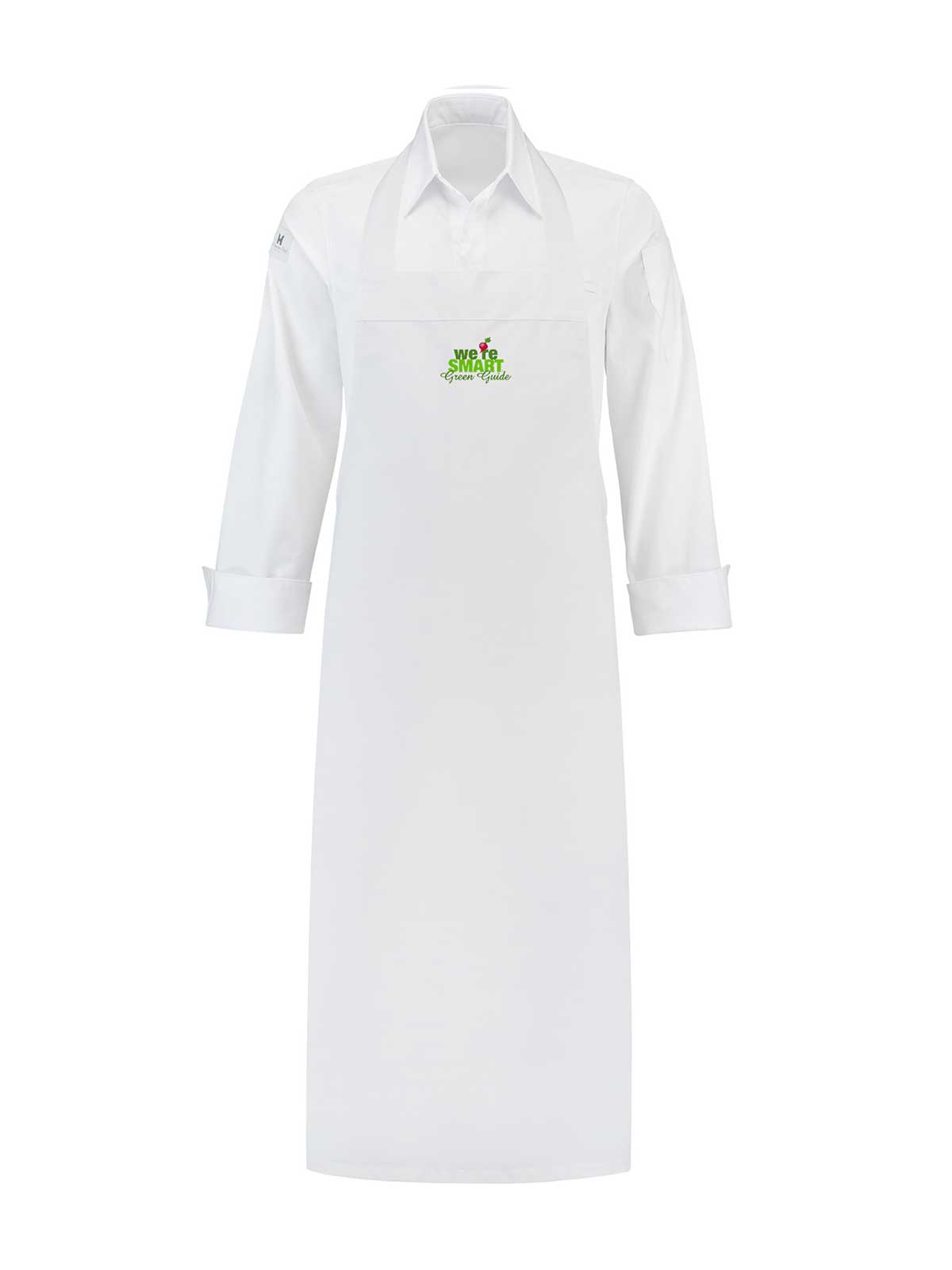 We're Smart® Denver White Bib Apron
Order now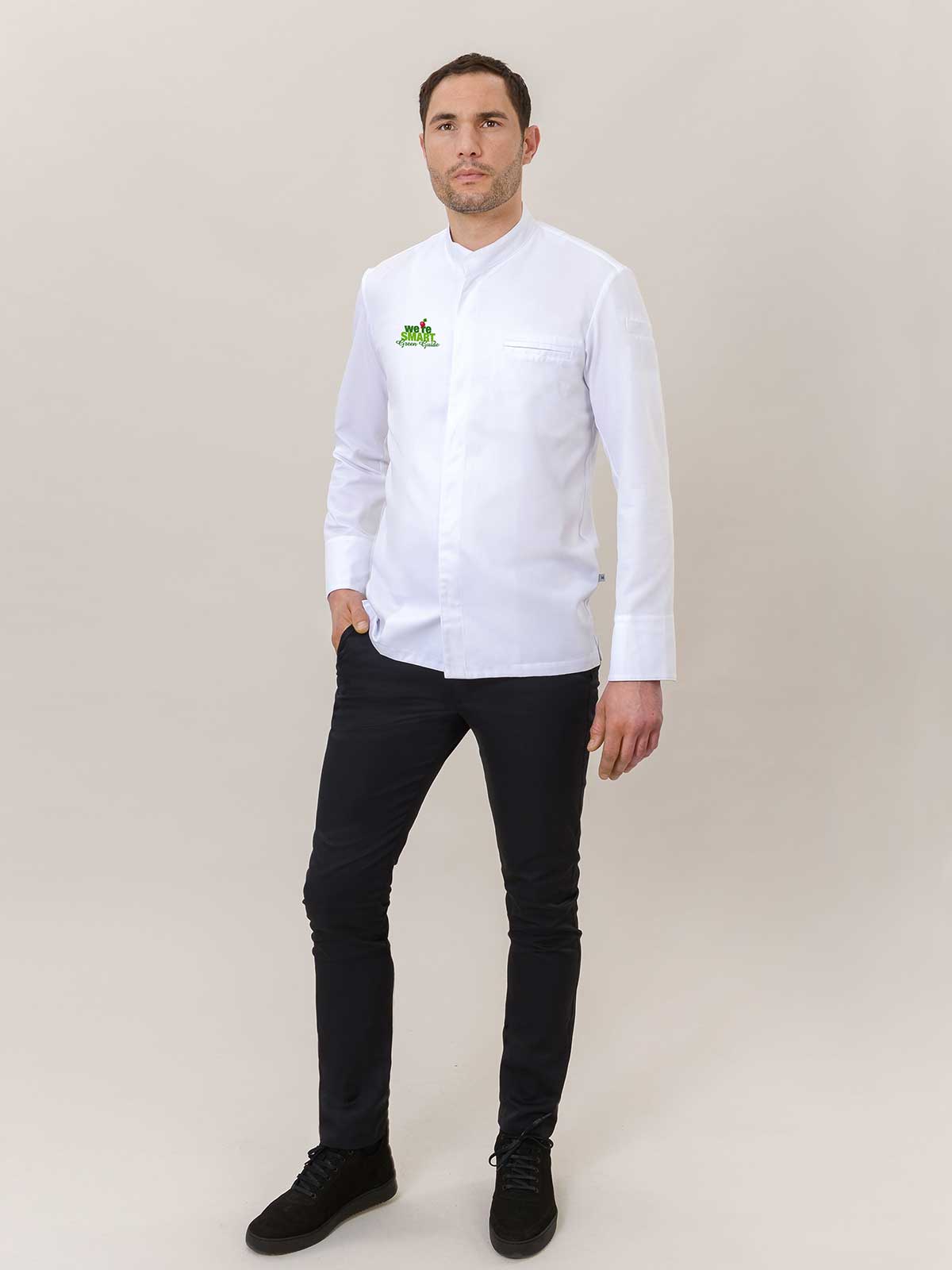 We're Smart® Alain White Chefs Jacket
Order now
About Le Nouveau Chef
Le Nouveau Chef's founder Robert ten Hoope discovered how much discomfort chefs were experiencing due to a lack of well-fitting chef jackets. He spoke with a variety of chefs and started to come up with ideas. He tested his designs endlessly and developed clothing that allowed chefs to experience true freedom of movement in the kitchen.
Robert used fabrics of only the highest quality. In fact, he was the first in his field to balance practicality and style, which allowed him to create a new, fashionable fit for food professionals. This is how it all started, and what brought us to where Le Nouveau Chef is today: continuously innovating and balancing practicality and style while holding sustainability in high regard. Today, Le Nouveau Chef is owned and run by Robert's daughter Madelon and his son-in-law Paul van Luipen.
"We have always regarded chefs as individuals who should be able to express their personal style, just like they do when creating their signature dishes. Thanks to them, we have been able to expand our expertise and we continue this by building a chef community around the world" - Paul van Luipen, CEO
High-quality materials, made to last
Le Nouveau Chef works with European fabric suppliers to make/develop high quality fabrics that last. Their challenge is to always look for available and sustainable options. They take quality, lifespan and the possibility of industrial washing of clothing into account. It is a process of continuous development and improvement.
They thoroughly test and wash our fabrics before using them. When choosing the materials, they always make sure that they are breathable, comfortable and durable before they are added to our collection. To ensure that each product retains our signature premium look.
Green choices
Le Nouveau Chef is committed to working towards a better and 'greener' industry. Creating products, made with respect for the planet and people.