Quotes
<<
Quotes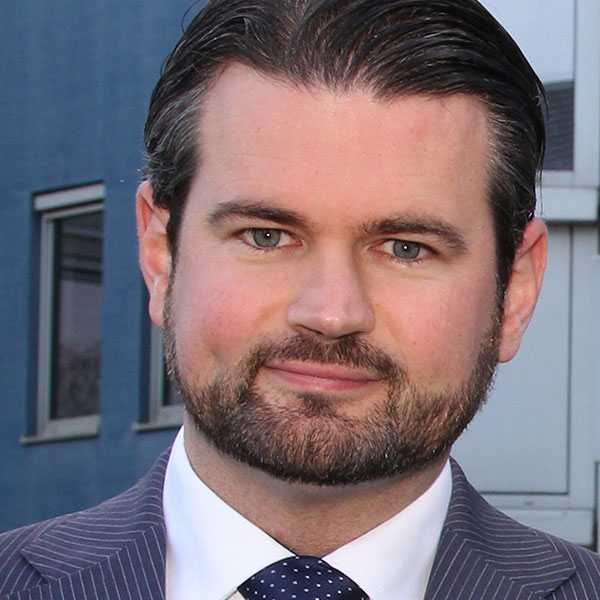 "It's the same with fruit and vegetables as with shopping carts: you can never have too many of them...
As a convinced Belgetarian, I also choose products from here. This way I try to give our local producers a boost and regularly discover new or forgotten vegetables that provide colour and taste. Delicious!"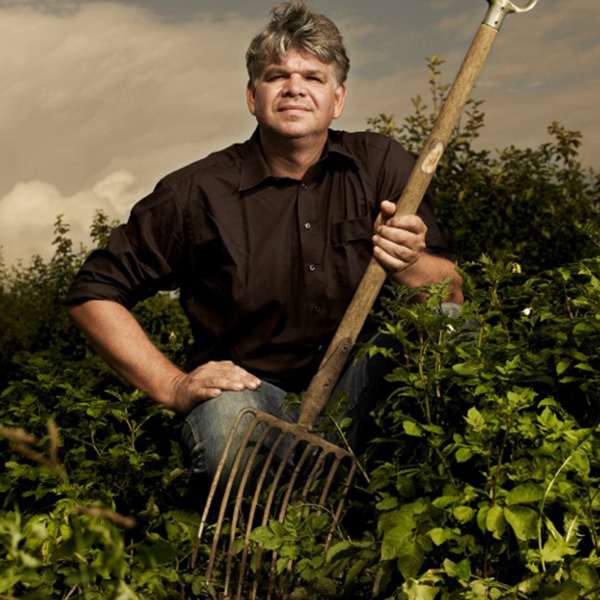 De Historische Groentehof
We at the Historische Groentehof say: "Eat more forgotten vegetables!"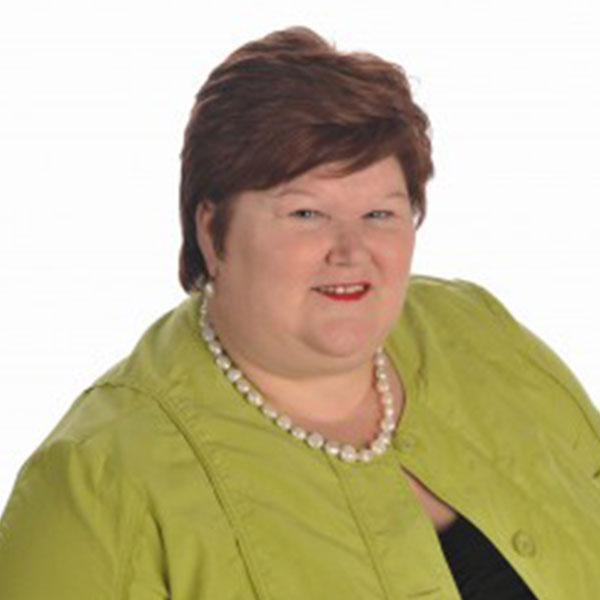 Ex Minister for Social Affairs and Health
"Fruits and vegetables are king at home as well as in the office. Enjoying a piece of fruit is for me a very welcome mini-break and a boost in the middle of the hectic agenda."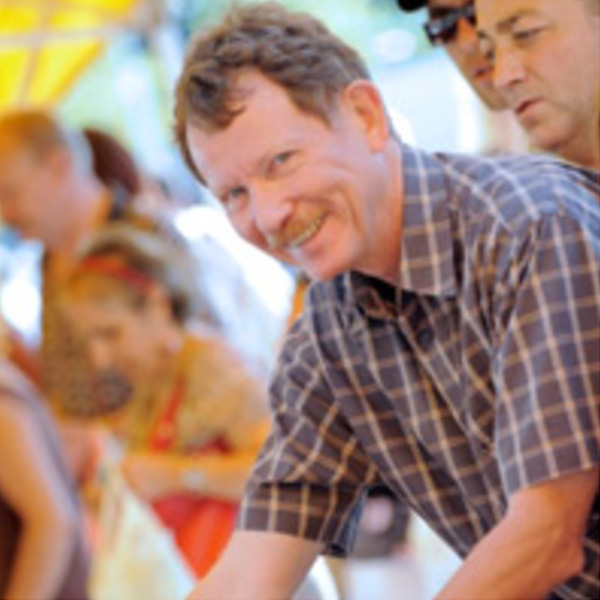 "From the way a chef processes vegetables, I deduce his craftsmanship."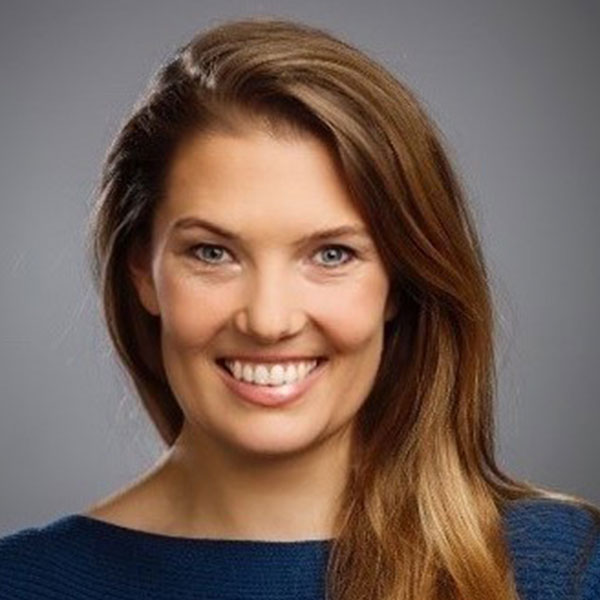 Fruits and vegetables form the basis of a balanced diet.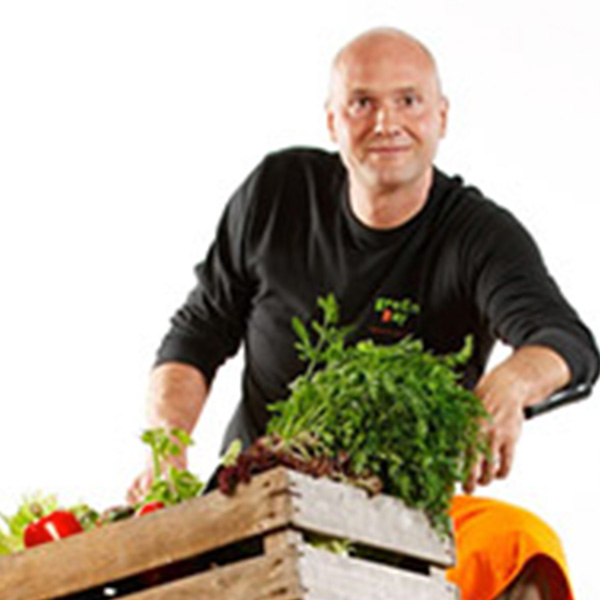 "Dare to experiment with unprecedented fruits and vegetables! You will be amazed what delicious dishes you can make with them."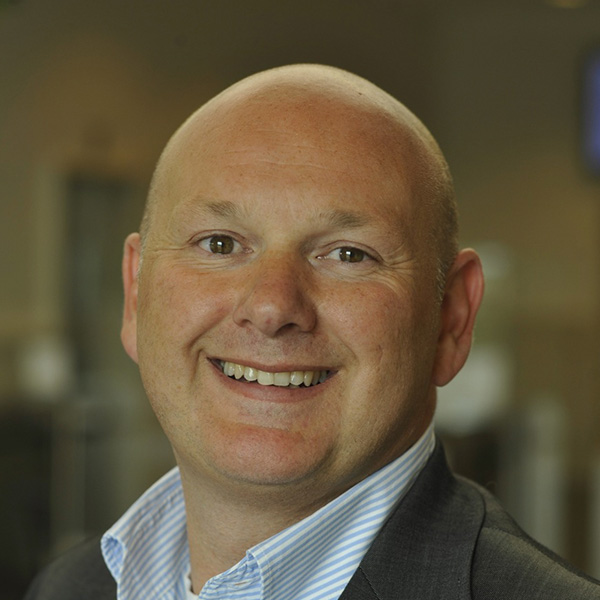 "Vegetables and fruit were, are and remain a tasty part of my daily diet."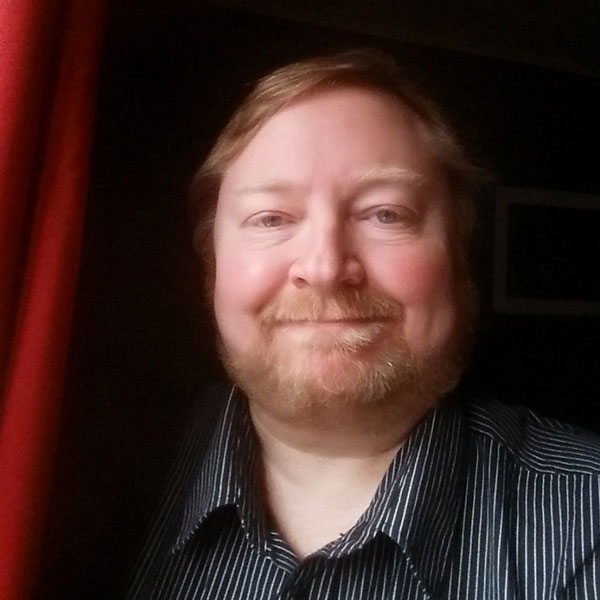 "The secret of true gastronomy lies mainly in the sensible use of vegetables. Vegetables are a source of both pleasure and health and form the basis of a smart diet."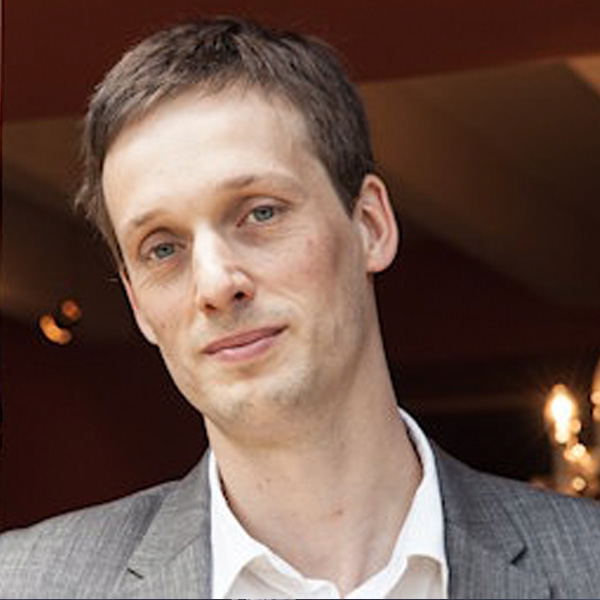 "The old way of making recipes was to start with a piece of meat or fish to which vegetables and carbohydrates were added. That's outdated. Chefs and consumers who are in step with their time, start with a vegetable or a piece of fruit and add some meat or fish if necessary."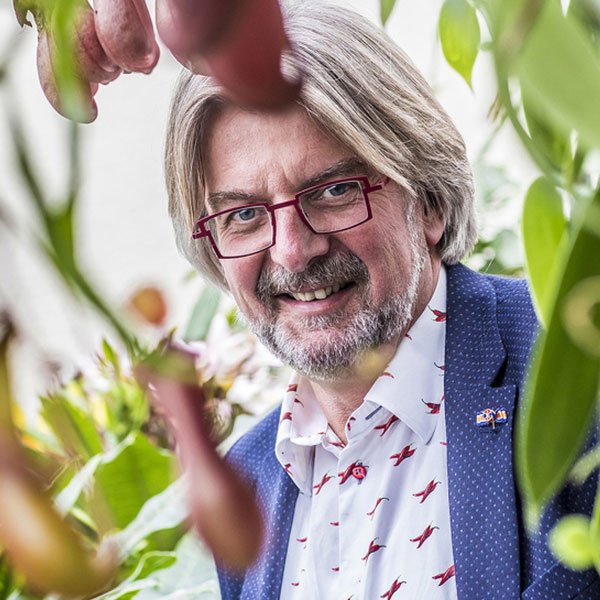 "The human body is a miracle, it can make its own medicine with the help of real food. That's what we call resistance. All it really needs is real food, in the form of fresh fruit and vegetables."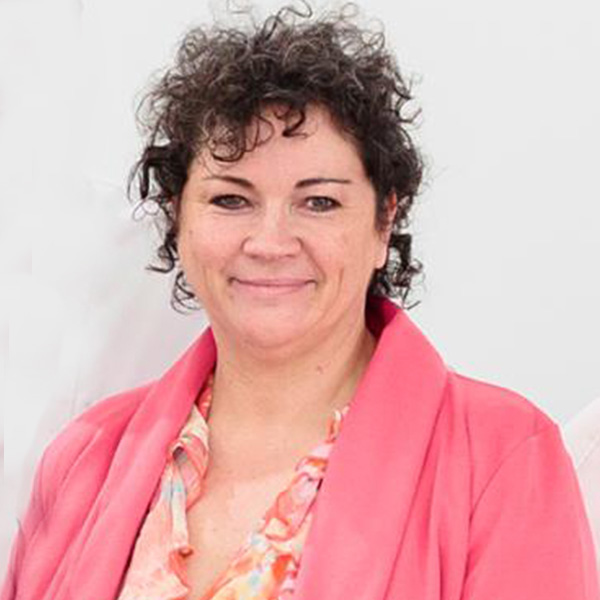 Brilliant chefs or cordon bleu chefs, crazy about fruit and vegetables or curious about the thousand and one riches of our dear Mother Nature... may Passion, Empathy, Culture, Humility and the art of "eating well" together be with you and your equals!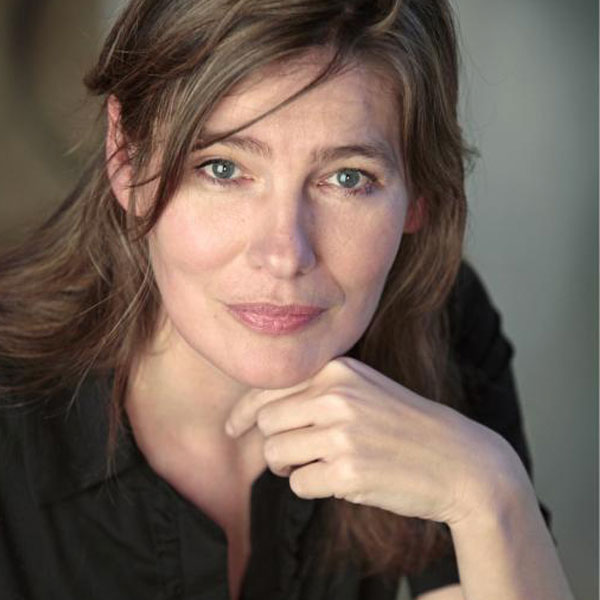 Author with culinary passion
"Fruits and vegetables: the only food with spirit."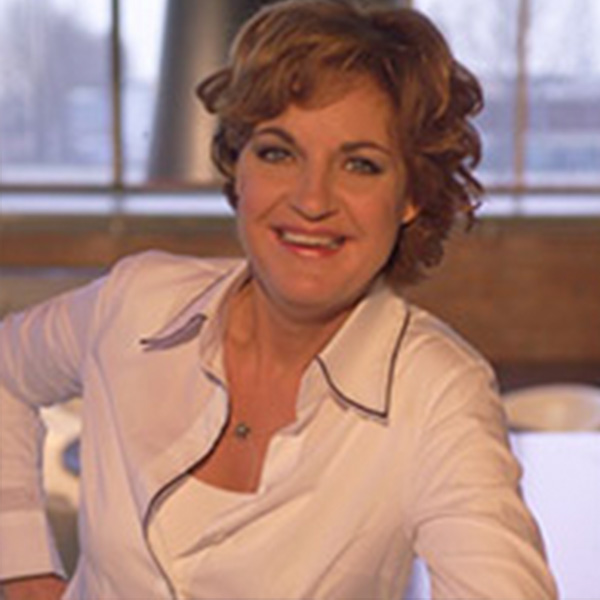 Cook genius, follow your heart. With the taste richness of seasonal fruits and vegetables, you can taste the way Mother Nature intended.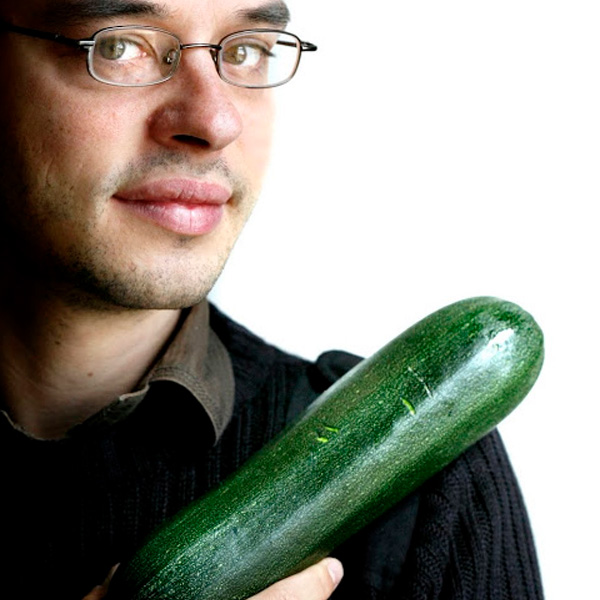 Author 'How to Create a Vegan World'
"Fruits and vegetables aren't just great in the pot or on your plate. They are also necessary ingredients to change the world. They are healthier, have a lower environmental impact than animal products and, of course, are much more animal-friendly. With fruit and vegetables you make and taste the difference!"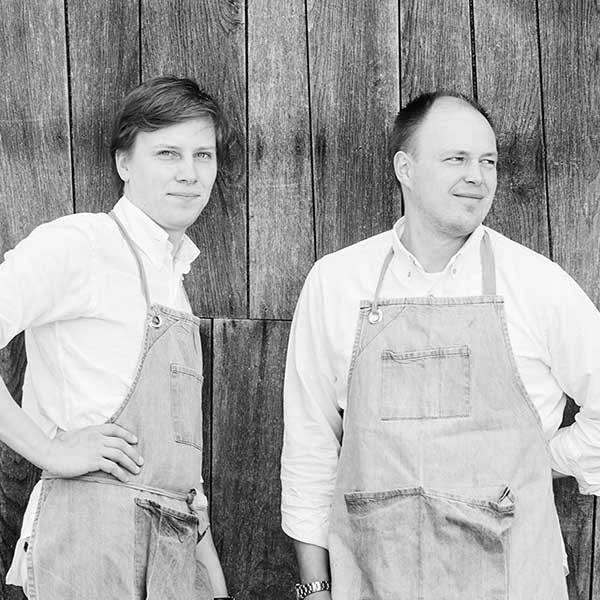 Benoit en Bernard Dewitte
Growing and harvesting our own organic fruit and vegetables has given us and our team so much satisfaction and inspiration. Every season we look forward to the arrival of the first pods, leeks, zucchini and young lettuce varieties as well as our flowers and herbs oyster leaves, liquorice plant, pimpernel and many others! Something for you too?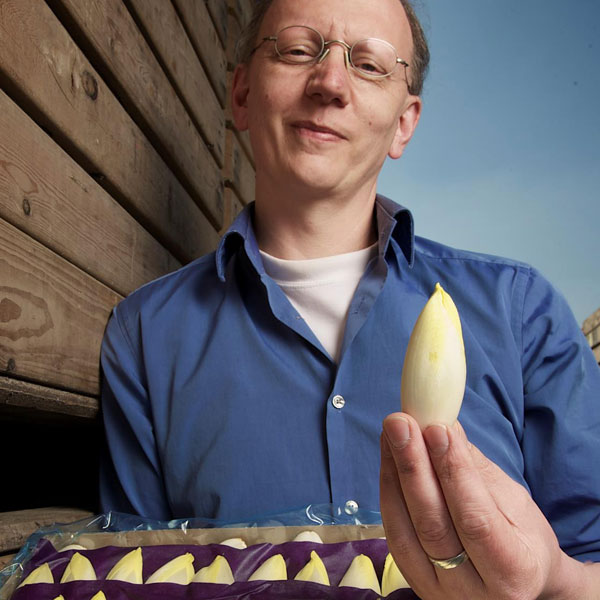 "To taste IS to discover!"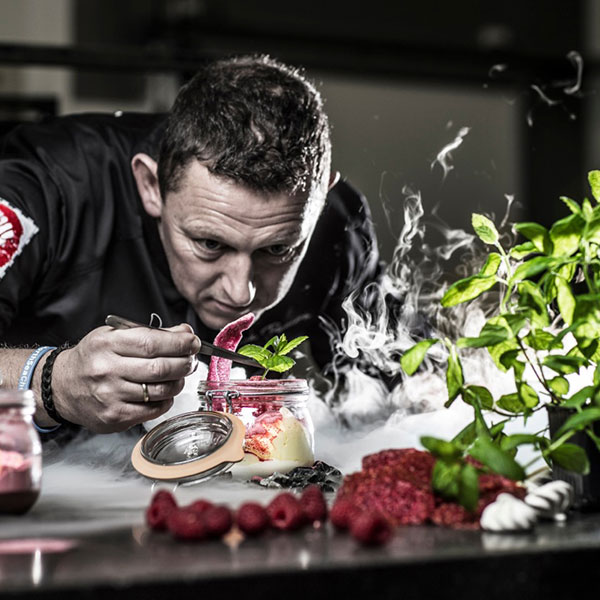 "Fruits and vegetables... the green thread through my life."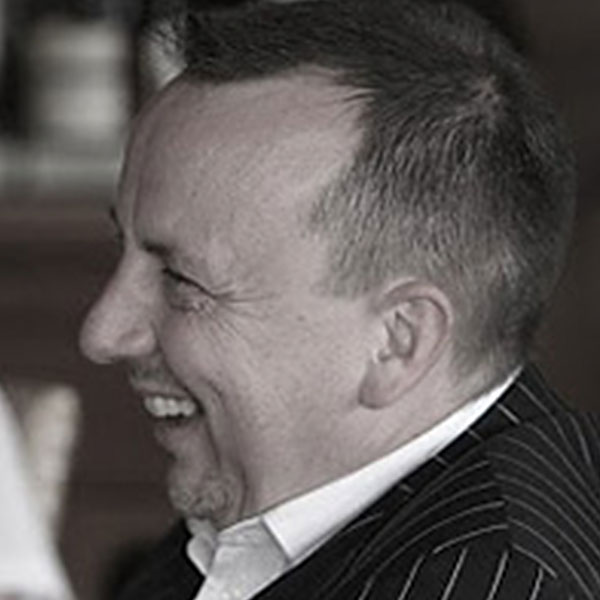 "As an entrepreneur and busy bee in the bobsleigh and media world, I need a very good night's sleep. That's why, during busy periods, 300 days a year, I invariably choose light meals in the evening based on Frank Fol's vegetable recipes."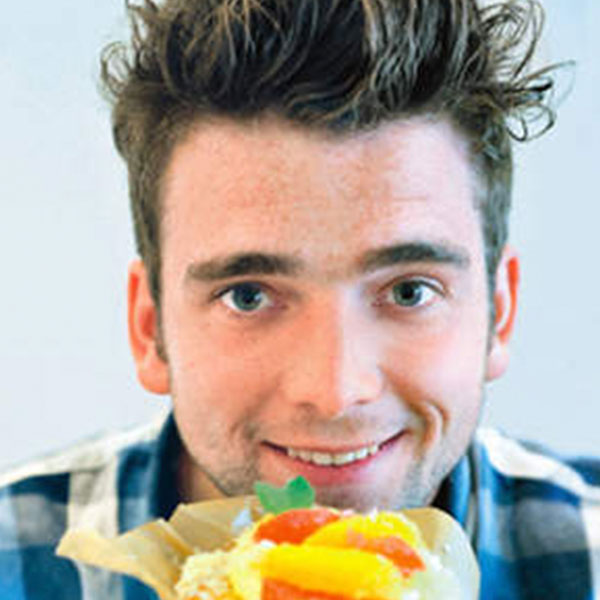 "Vegetables occupy a powerful &andprominent place in our kitchen. Powerful food, powerful flavour bombs and a powerful palette of colours. Vegetables with balls, literally and figuratively, heaven."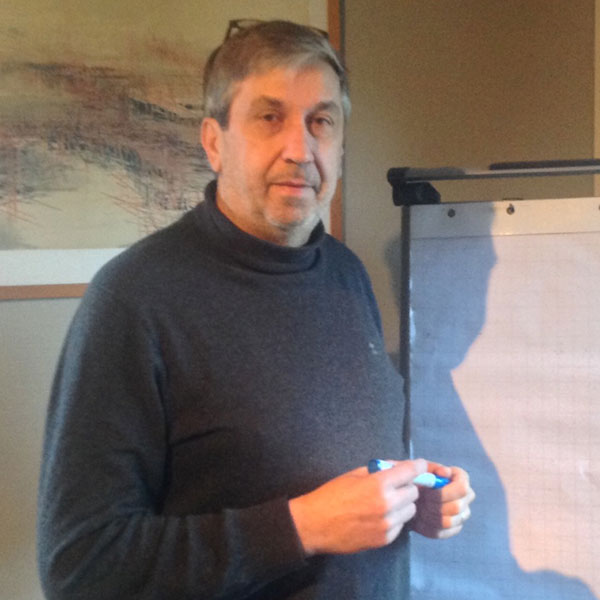 "Fruits and Vegetables, the story never ends. Fruits and Vegetables, not 4 seasons, but 44."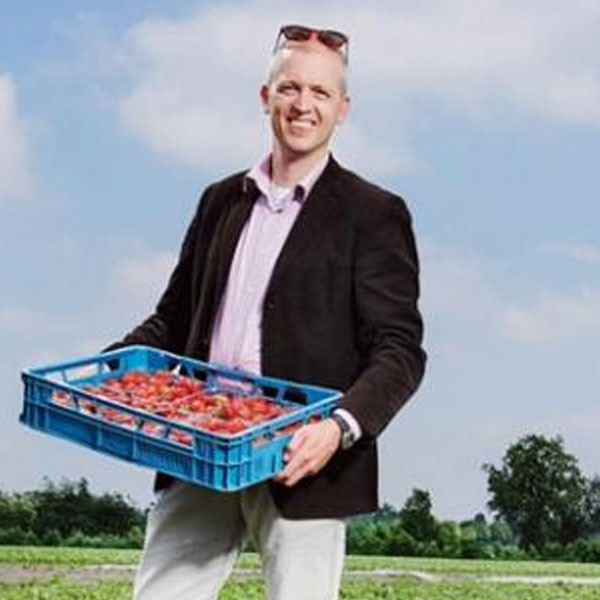 "Fruits and Vegetables. To know more about it, is to eat more about it. Knowledge of fruits and vegetables, and the season, that's what it's really about!"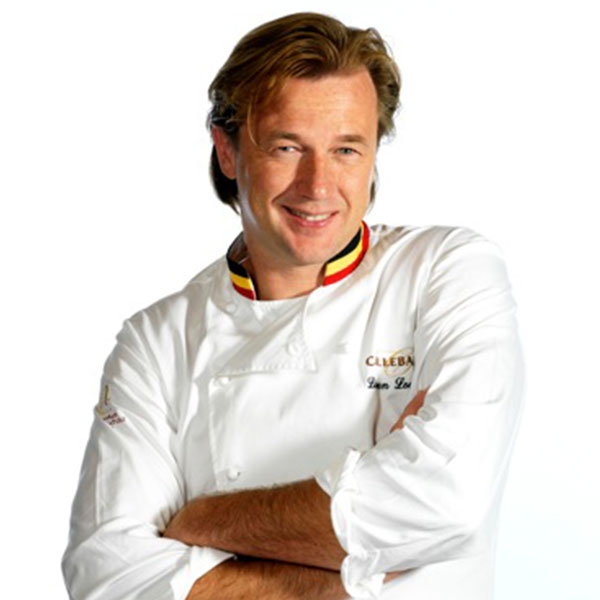 Best Vegetable Restaurant - Belgium 2011
Eat more fruit and vegetables! A feast of flavours, shapes, smells and colours. Pure health from the womb of Mother Nature.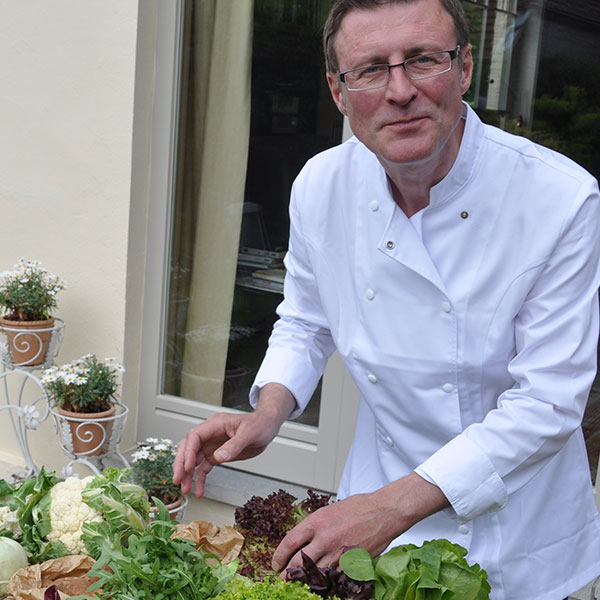 The nature having worked all summer long, we were able to harvest this autumn. So many and varied forgotten vegetables, that all this winter of a thousand colours they have filled us with happiness. Of light by their taste and smell.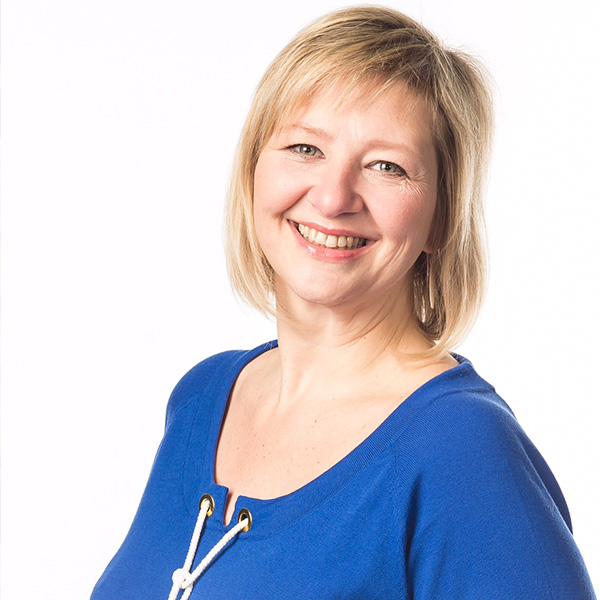 With fruit and vegetables you can vary infinitely. Every season offers variety, a healthy, light energy boost and above all: lots of taste on your plate! But that's what we Burgundians do it for, isn't it?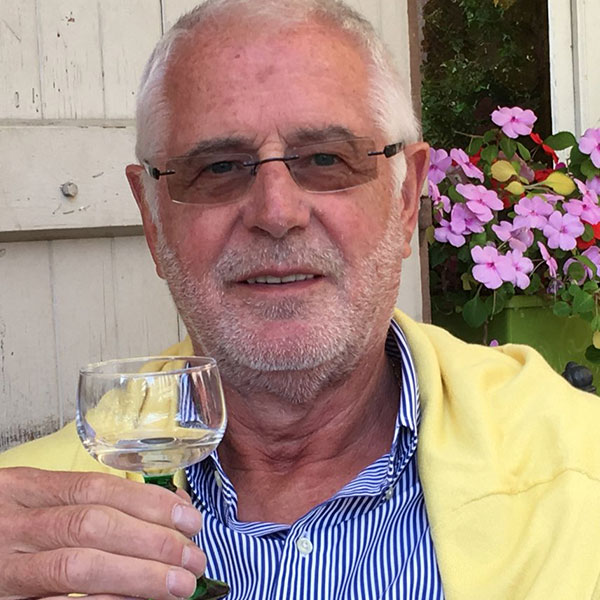 Belgian Fresh Food Institute
Fruits and vegetables: this is equal to beautiful, tasty and healthy food! I want to share my knowledge in order to stimulate the consumption of it together with Frank Fol.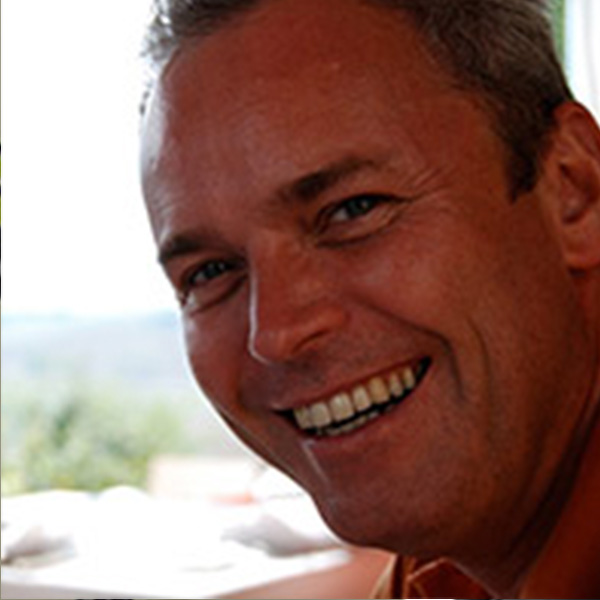 Paediatric Hemato-Oncologist UZA
"In connection with cancer prevention, it is well known that the consumption of fresh fruit and vegetables in particular should be promoted. If the average daily consumption of fruit and vegetables were to increase by 120 g, the number of new cancer cases could be reduced by 7 to 21% annually (and even 50% for some tumours). Good habits are best learned as early as childhood."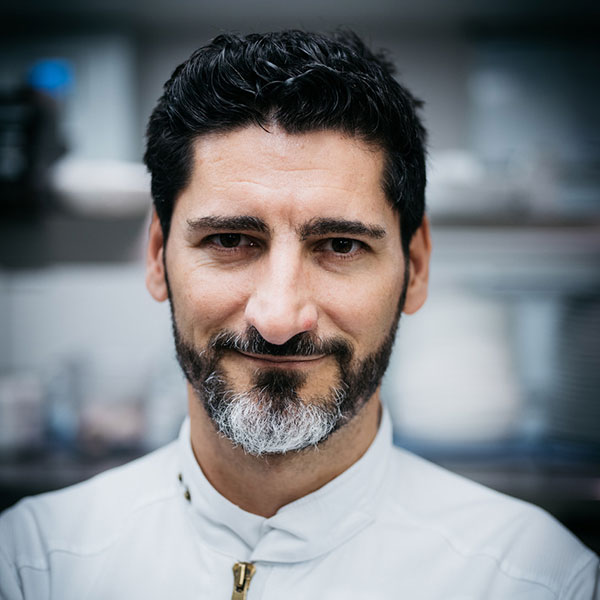 Küchenchef & Geschäftsführung Tian Restaurants
"Food is much more than just sustenance. Cooking means taking responsibility for and respecting our resources, our regional economies, the diversity of nature and other cultures and all the people who share this vision. Looking at food holistically can change a lot. Our eating habits affect the economy, the environment our social lives and our health. My desire as a chef is not only to delight my guests with my cooking, I also want to connect them with nature."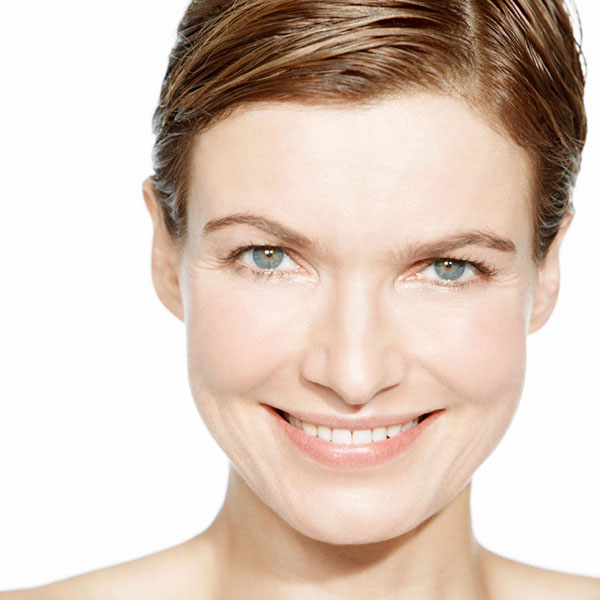 "Fruit + Vegetables = 3/4 of my plate. Beautiful skin and fresh mind guaranteed. My passion is to carry this philosophy of life in my political career as well as in my B&B Park7 . And thus to combat the affluence diseases with lots of energy, zest for life, fresh colours and vitamins."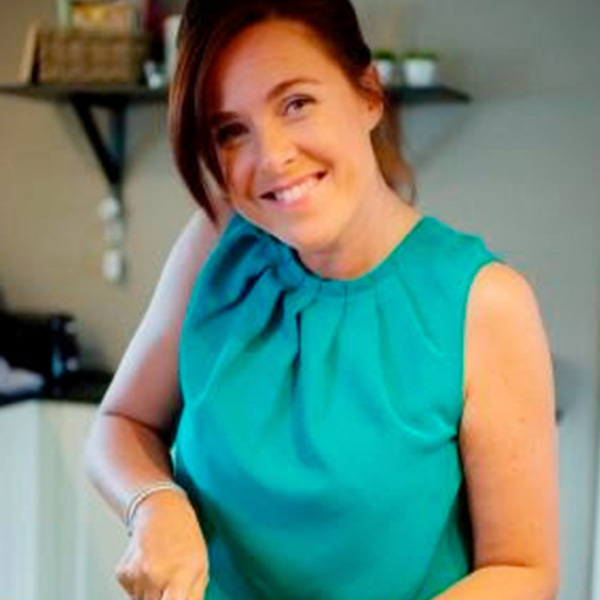 The pleasure of choosing them, the adventure of trying new recipes, the relaxing feeling of slicing them and then the enjoyment of the many flavours. 'Lettuce be grateful every day for fruit and vegetables'.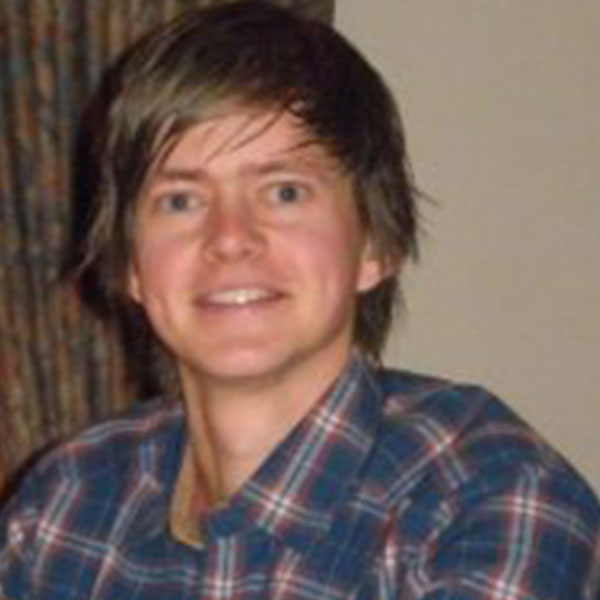 "Why use excessive vegetable oils when vegetables can also form the basis for your sauces? Pure, tasty and healthy."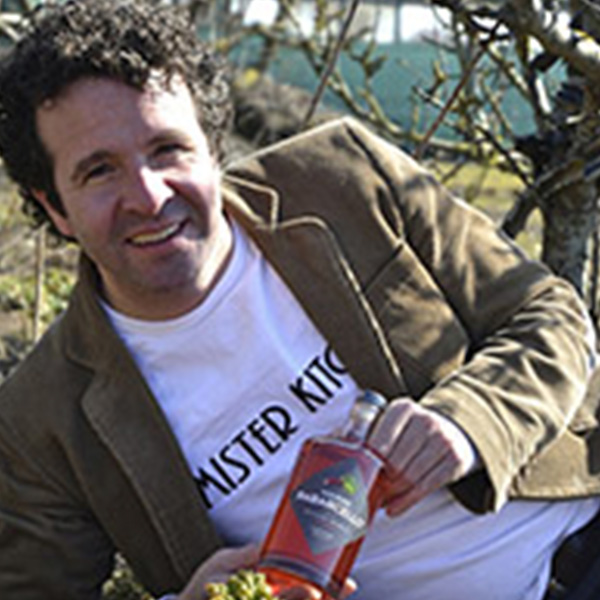 I am so fascinated by rhubarb -sweet, sour and bitter in one- that with our Rabarcello I have paid homage to the red-green stem!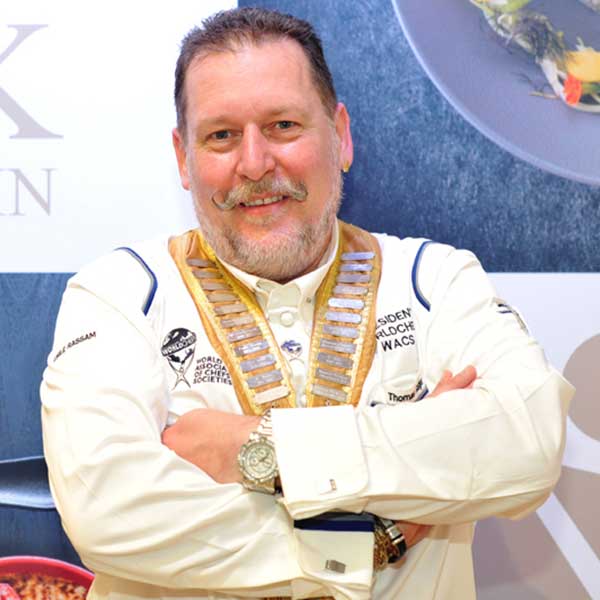 President Worldchefs International
"Fresh fruits and vegetables are so tasty and yummy and defiantly the main pillar of a healthy and happy future."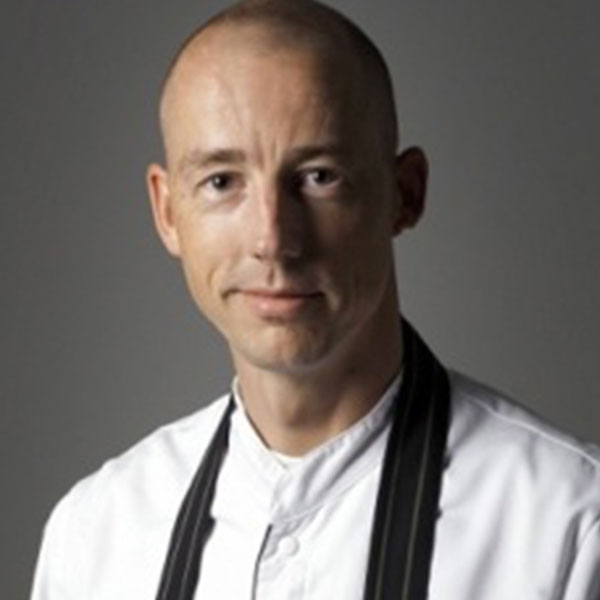 Best Vegetable Restaurant - The Netherlands 2015
"Knowledge is knowing that vegetables are healthy. Wisdom is eating vegetables!"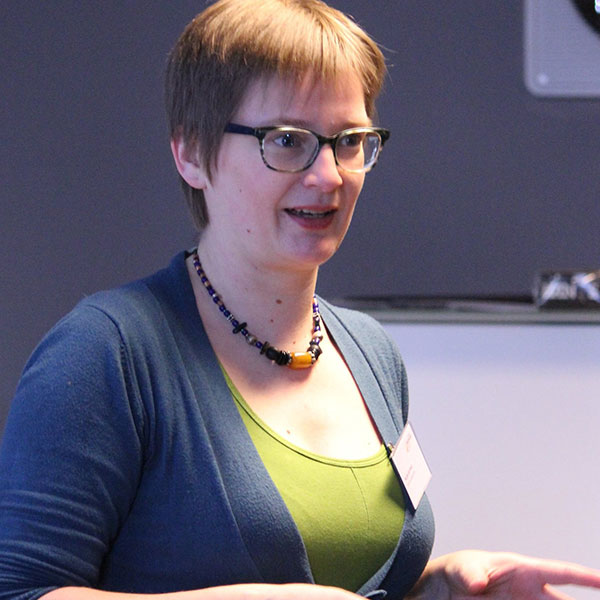 "The essence of organic farming lies in healthy soil life. And that soil guarantees vegetables with a full flavour, for enjoying quality."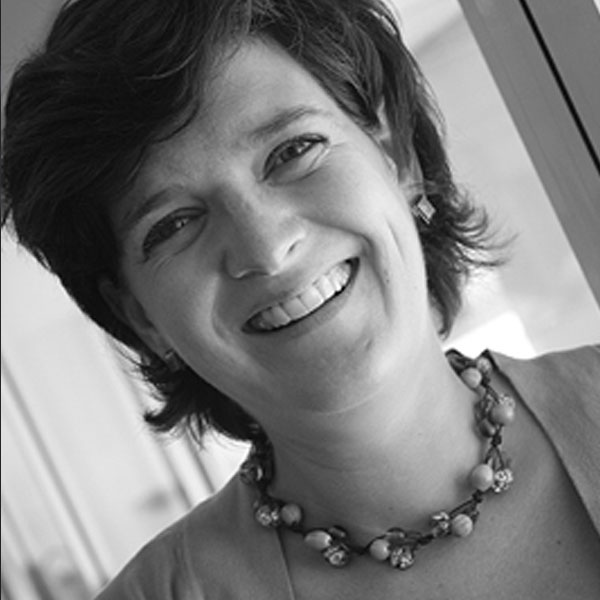 You are so spicy, so sweet, so fruity, so good. You are so tasty, so round, so juicy, so healthy. You grow on our trees or come from our own soil. The water's already coming in our mouths. You're a rookie and you have to blush sometimes. Yes, that's also why we chose you. Because we want you, washed or peeled. You make us wild!
Hof te Rhode - Mastercook of Belgium
Eating fruit and vegetables from your own cultivation and according to the game of the seasons is really doing something to reduce that ecological footprint!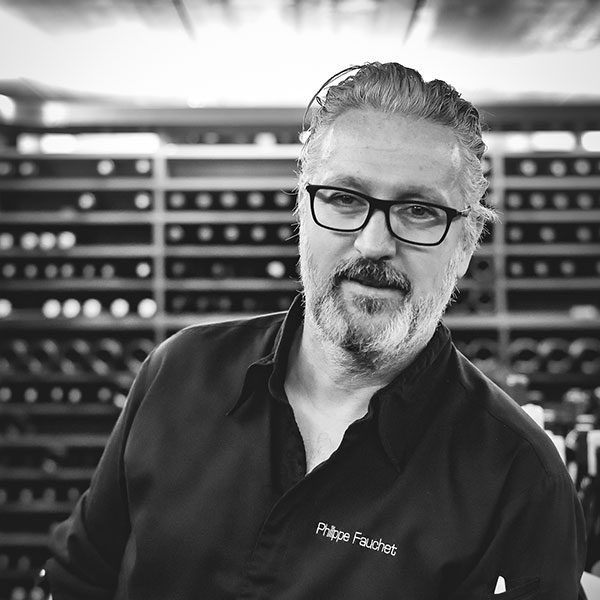 Best Vegetable Restaurant - Belgium 2012
"No life without roots. Vive la vie! "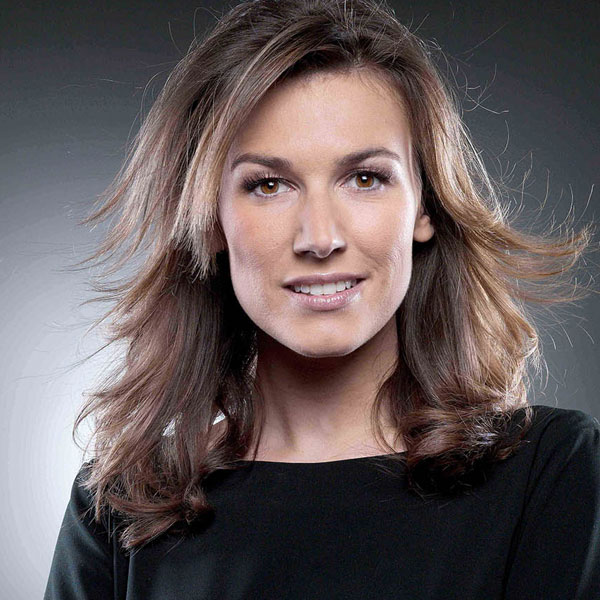 Belgians eat an average of 138 grams of vegetables and 0.8 pieces of fruit a day. That means less than 1 piece! And that is really too little. Vegetables seduce us with their beautiful colours and scents and give us all the energy we need. Let your plate and your body shine with more colour!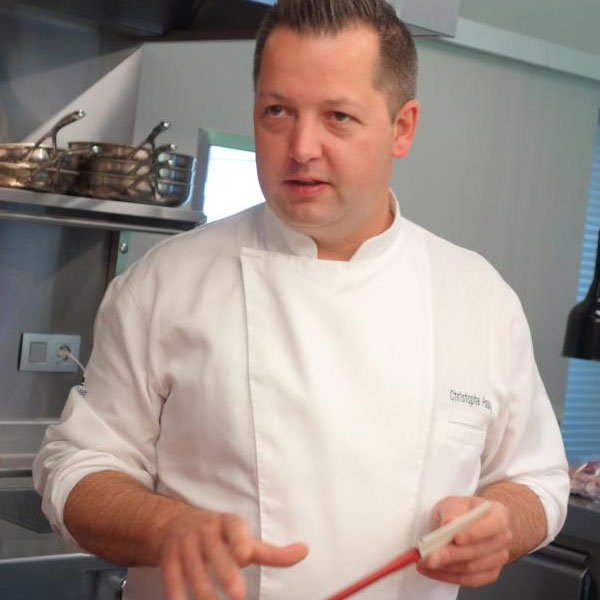 Le Coque au Champs - Best Vegetable Restaurant 2015
"Being a cook is to give the same passion, the same attention, and the same care to all nature, be it vegetable or animal. It is also to respect the craftsman who works in the shadows, to put his product or his production forward." For me, the luxury is not to work a ton of caviar a year, but to harvest a vegetable in my garden at 10:00 am and serve it and my customers at noon..."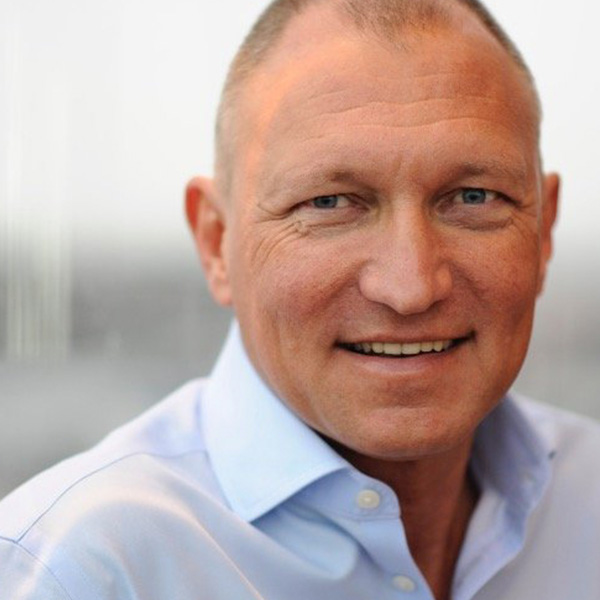 "Attention for more fruit and vegetables is gradually becoming 'daily fare' and that can only be applauded. The emerging trend of healthy meal boxes and other home delivery solutions for fresh fruit and vegetables bought online will make it even easier for everyone to eat healthily."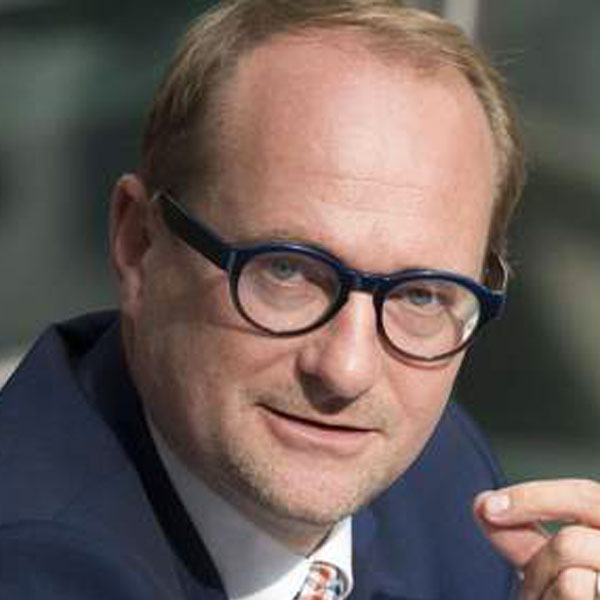 Flemish Minister for Mobility and Tourism
"Culinary craftsmanship, that's certainly in the preparation of vegetables."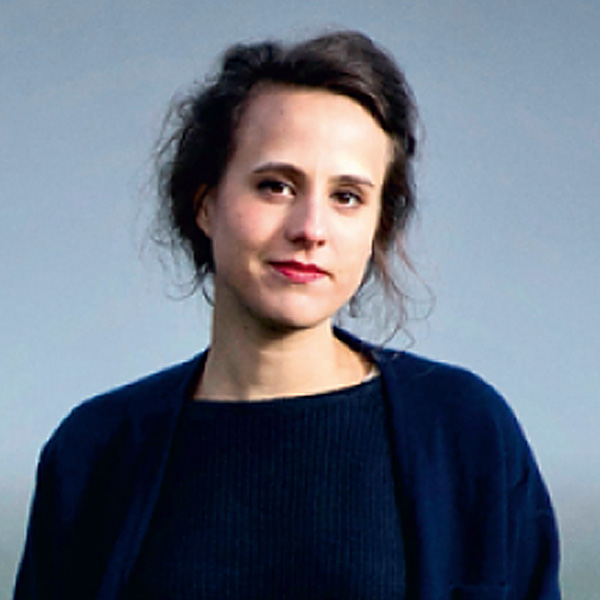 "Meat production is one of the biggest factors of global warming. With 'Days Without Meat' I hope that as many people as possible eat less meat and are more conscious. And that they discover how tasty it can be to cook with more fruit and vegetables".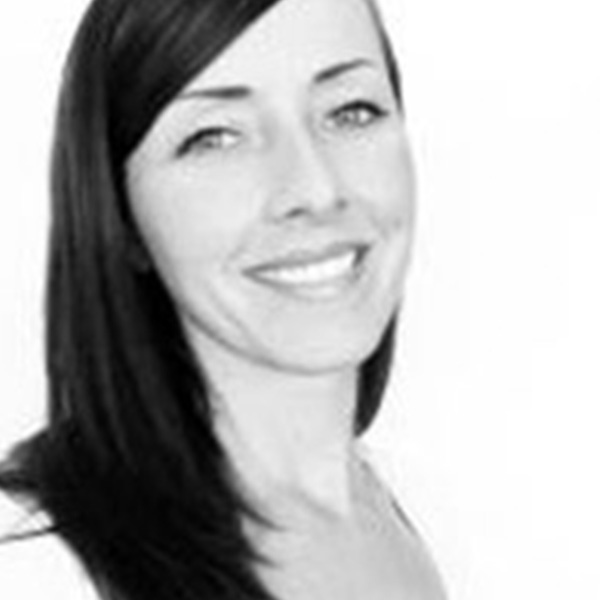 In shape, taste and colour, fruit and vegetables are a colourful collection of delicacies that will make us all mouth water!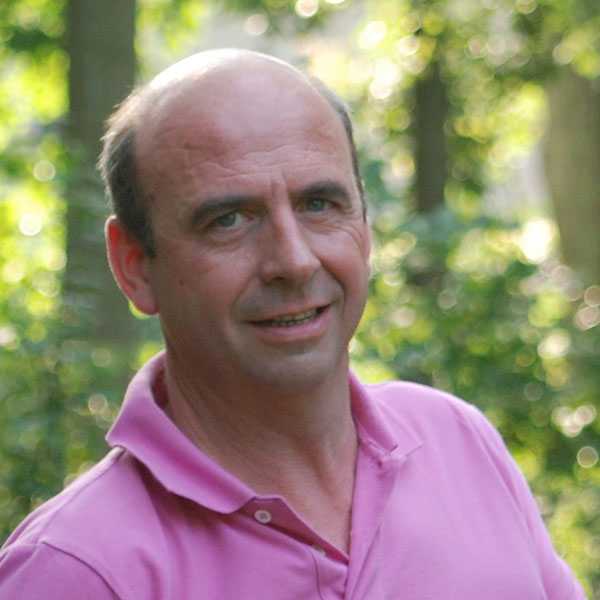 Fresh cut vegetables should be a priority in fresh meal concepts.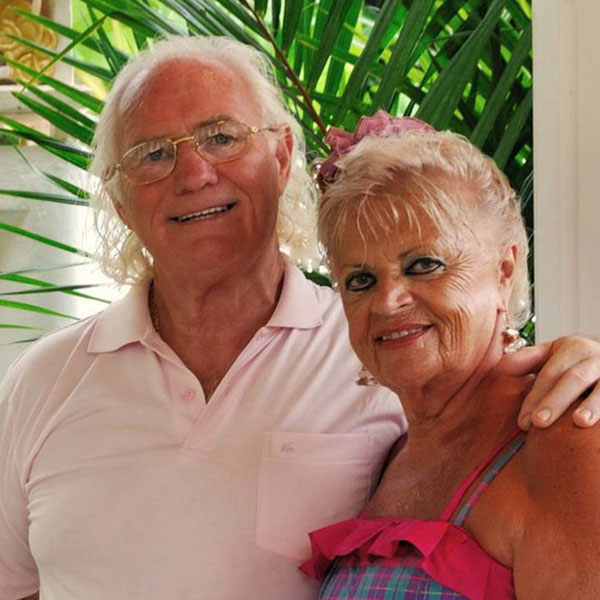 Vegetables have been the basic elements of our cuisine over the centuries, the large selection full of taste, colour and smell! Certainly not forgetting the pleasure of working with them! So there is no kitchen without vegetables! Period!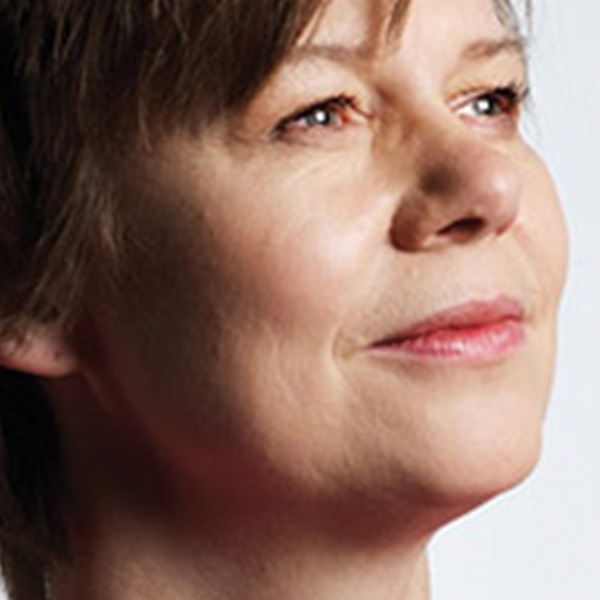 "I always have them. I can't miss them. They make me shine and I love them. Fruits and vegetables!"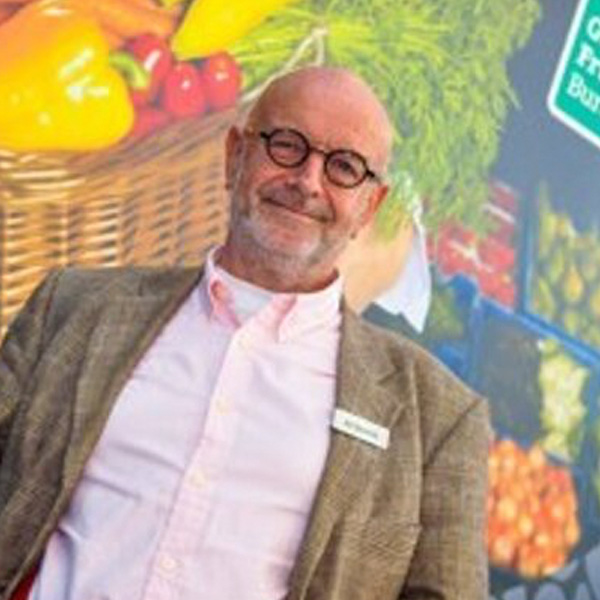 "More fresh food, more health, fewer pills, less costs. Farmers and horticulturists are the green pharmacists of the future." "Fruits and vegetables are the basis of healthy food. Trust me, it's much tastier than a Mars, Nuts or Twix!"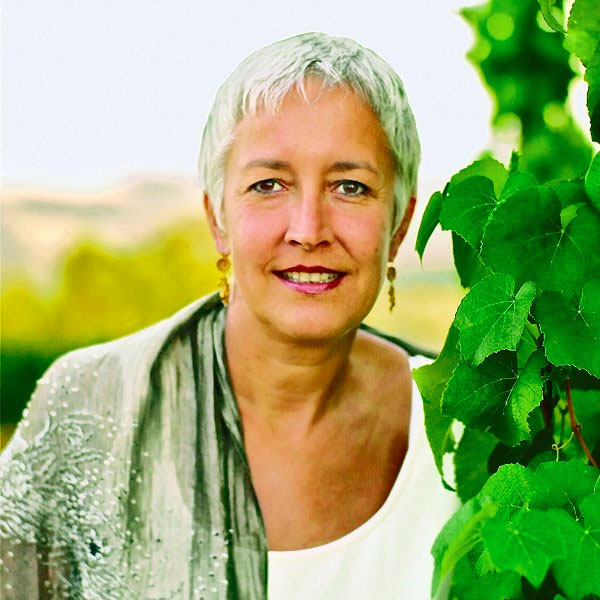 "If you want to feel good, put a garden in your stomach."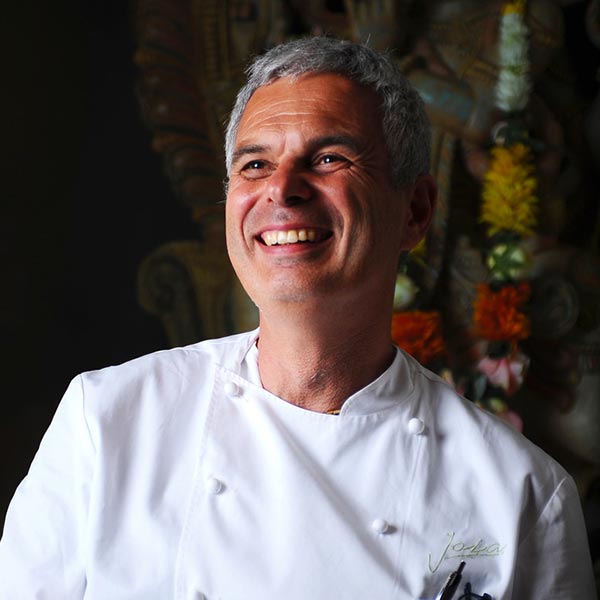 Chef Founder of The Vegetarian Restaurant 'Joia' in Milan, Michelin Star since 1996
"Carefully grown fruits and vegetables are an inexhaustible source of emotions and pleasure. The protagonists of the dishes enrich them with colors, flavors and fragrances, making them vital and rich in the best energy."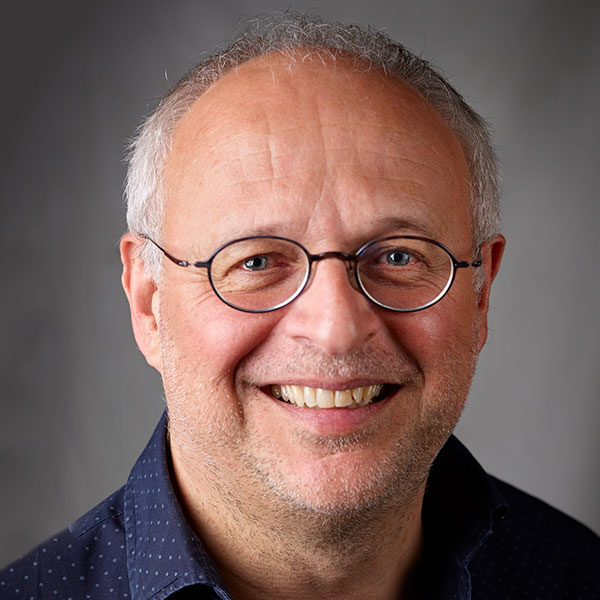 Culinary Journalist & Author
"A day without fruit or vegetables is a lost day."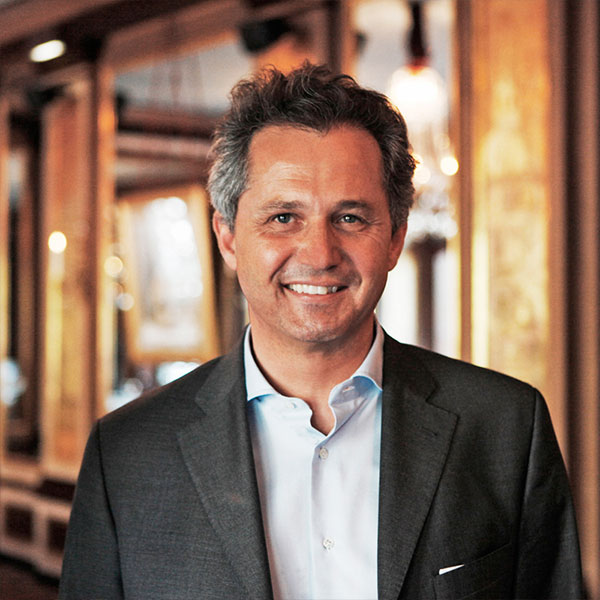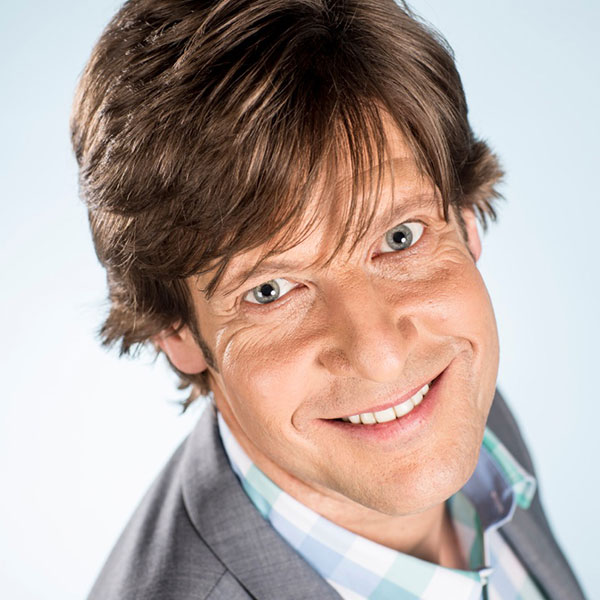 "Greet the fruit and vegetables. This is the healthiest thing the earth can offer us!"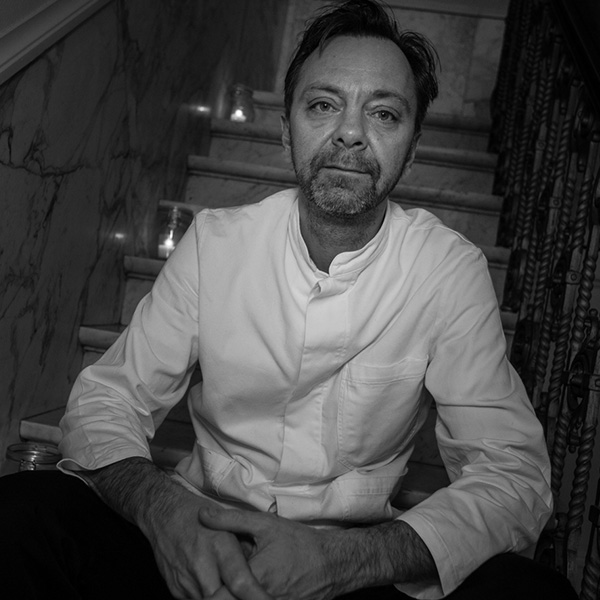 "Let fruits and vegetables be your medicine... and your medicine fruit and vegetables."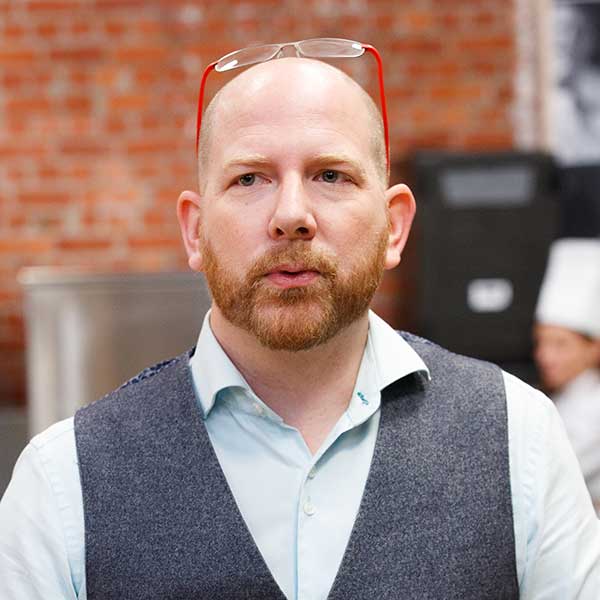 Vegetables are, as it were, in our gastronomic and Burgundian DNA. I can't imagine a plate in Flemish cuisine where vegetables don't play a leading role. Moreover, we also have our own top products in Flanders: chicory, hop shoots,... But the great strength lies in the chef who, with this terroir and the necessary savoir-faire, lifts the product to a higher level.
"Because we love vegetables."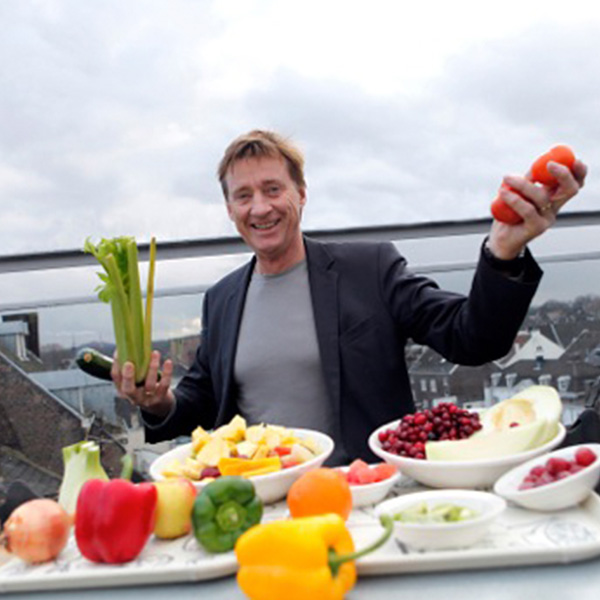 Health and Food Innovation
Living well is experiencing fruit and vegetables.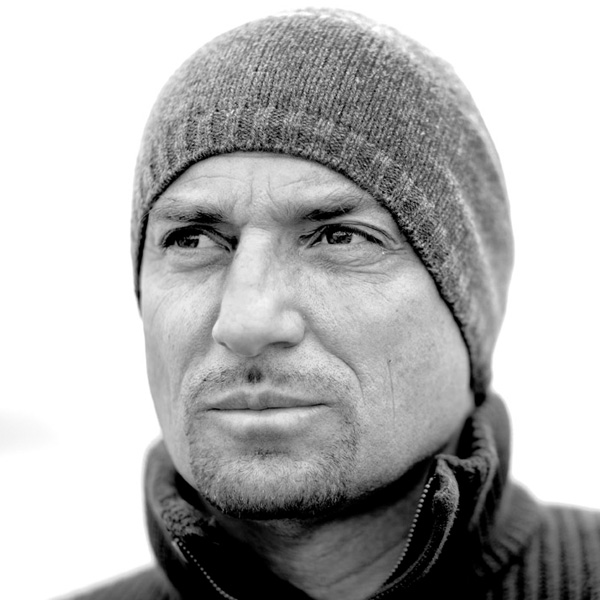 "With courage, character and vegetables, all dreams can come true!"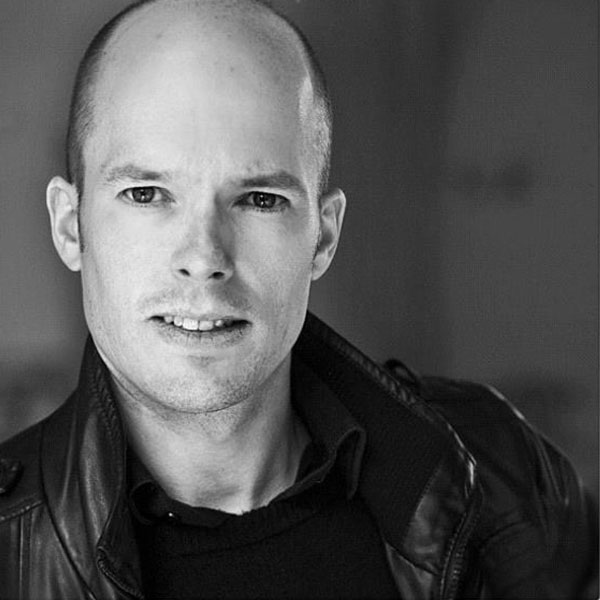 "Whether in China, in Belgium or in the United States... every day begins for me with a delicious fruit salad full of colour and taste. So I always start with a holiday feeling. And thanks to salads with home-grown vegetables, I literally stay with both feet on the ground."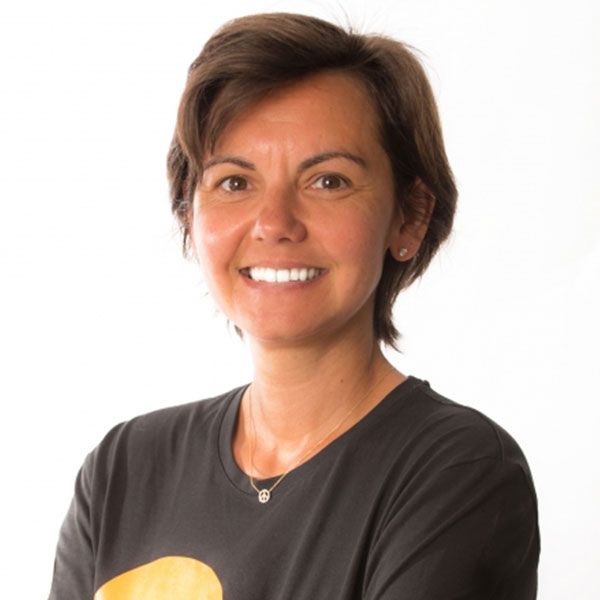 Ex international tennisser
"Fruits and vegetables give me a BOOST of ENERGY"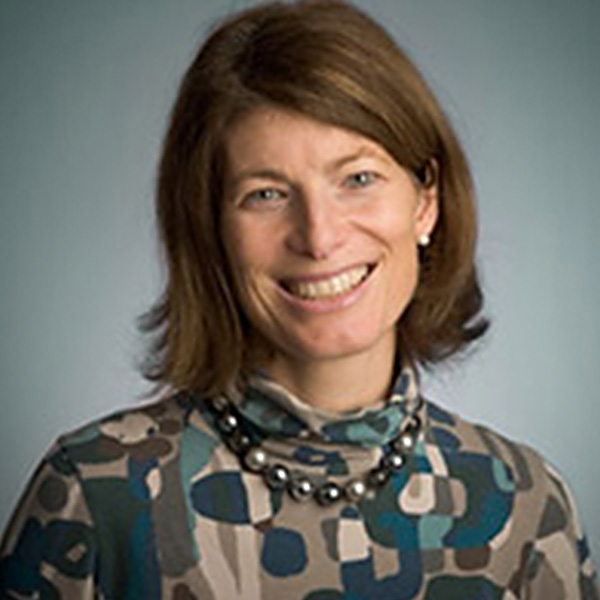 When I think of fruits and vegetables, I think of fibers, vitamins, antioxydants and more... the best recommendation for a carbohydrate-friendly diet for people with diabetes and those who want to eat healthily.
"In the BBQ scene, people often go back to the 'classic' tomato, carrot salad bars,... Don't forget that we can make tasty Q salads from all kinds of fruit and vegetables, even "forgotten" ones, that make our out-door cooking party a colourful and vitamin rich culinary experience."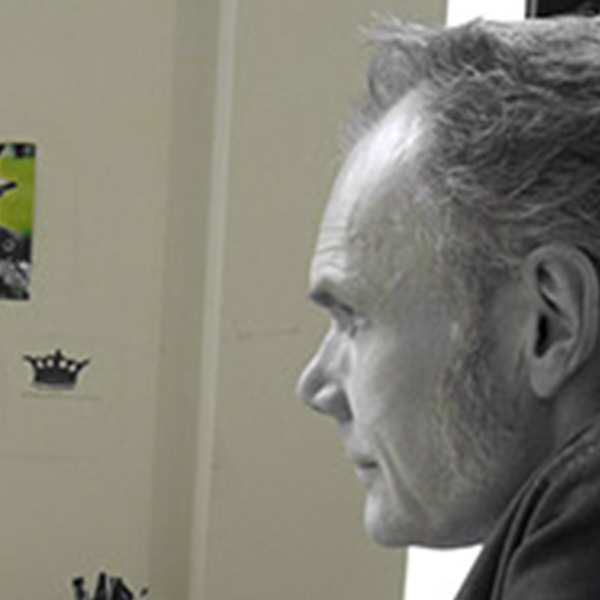 De Culinaire Werkplaats - Best Vegetable restaurant 2011
Our motto is 'less is more', but when it comes to vegetables, it is 'the more, the better' !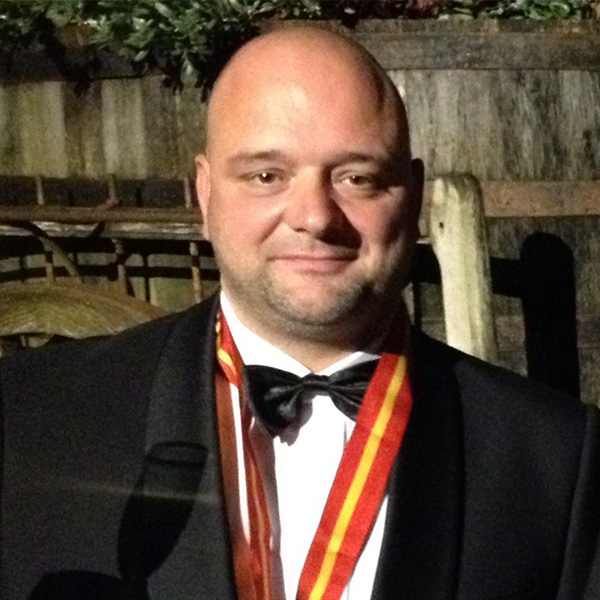 "A variety of food with respect for the regional products that are at their best at the given time. So long live the Fish Calendar, Fruit Calendar and Vegetable Calendar!"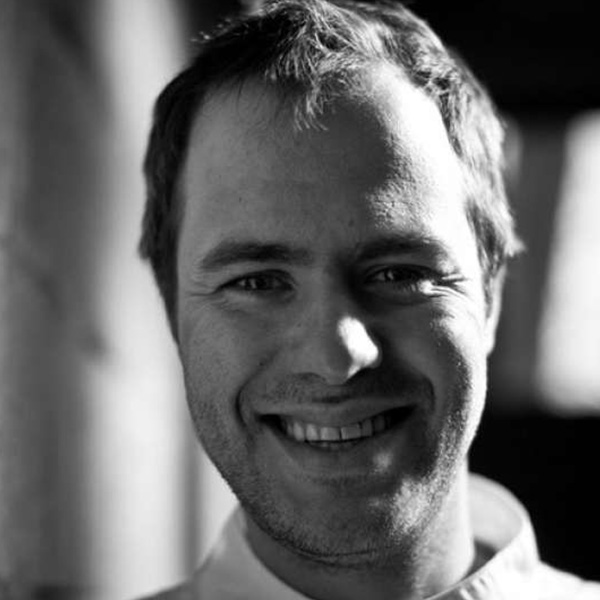 Best Vegetable Restaurant - Belgium 2015
"Conscious living, conscious choosing, conscious eating, conscious vegetables!"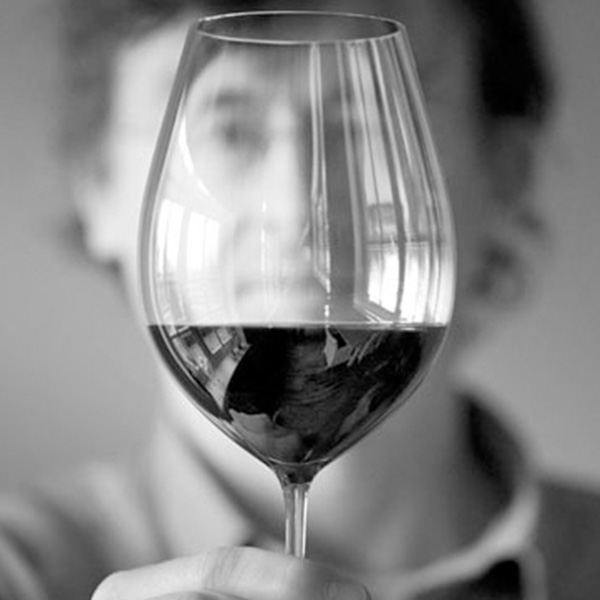 Where else than in the vegetal world can you find such a wealth of smells, tastes, shapes and colours? Compared to that, the world of meat is boring and limited.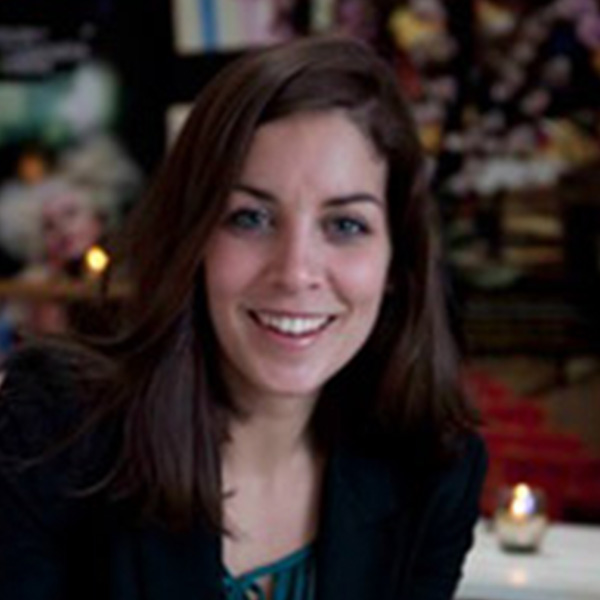 Michele van den Bouwhuijsen
"Fruits and vegetables, with all colours, smells and flavours, you can make something special with them every day, can't you?"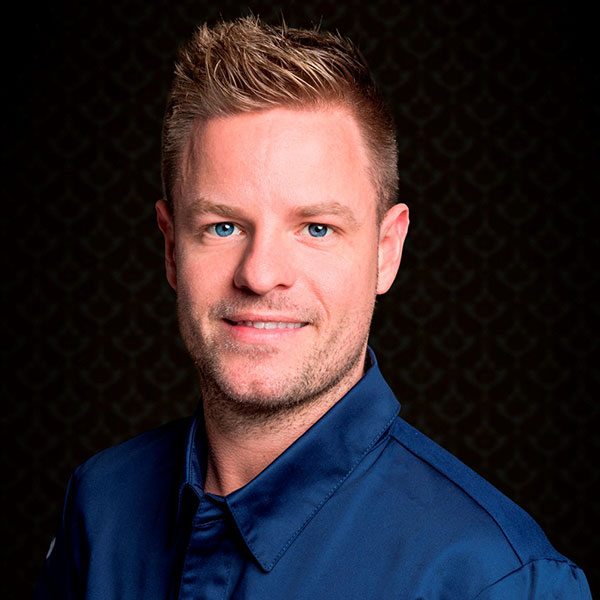 "Time creates creativity"
We are creating a new generation of food with surprising vegetables and preparations from all over the world. This evolution started with the fascinating farmers and foragers around us who are sharing knowledge and dare to take lots of risks.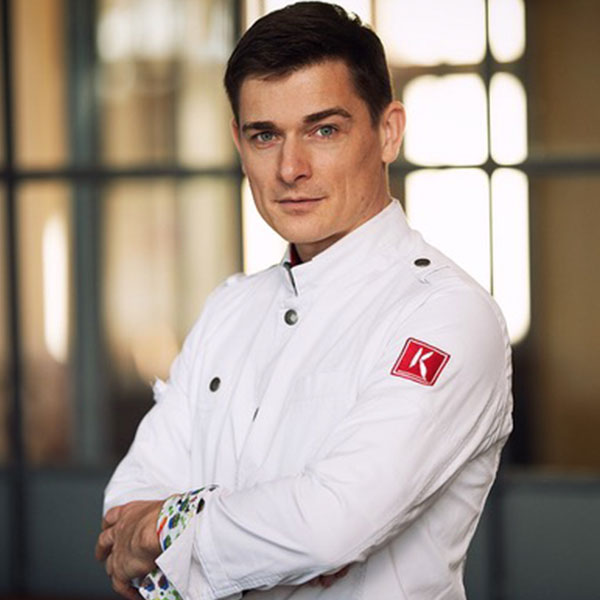 High End Gastronomy Expert Koppert Cress B.V. Europe & The SPICEHUNTER®
"Curious questions leads us to a very different side of life. It creates knowledge certainly a science, but also the answer: the future is green! Do not wait for the change. Be the change yourself."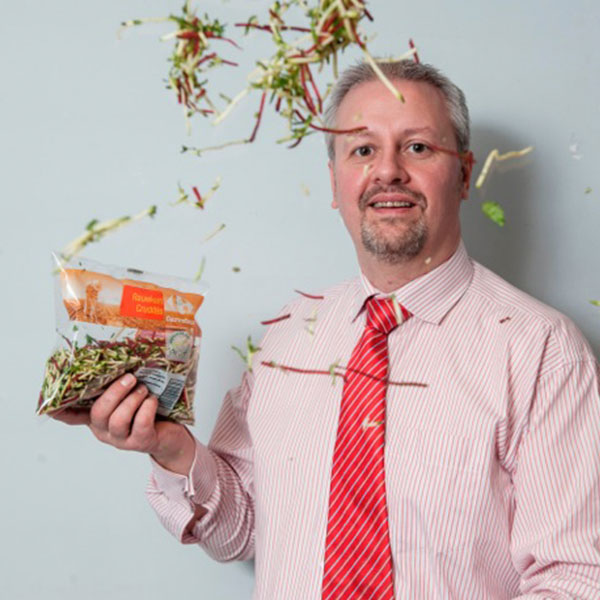 Category Manager Fruit & Vegetable Carrefour
"Fourth range with fresh pre-washed and pre-cut vegetables. Each bag is an easy and healthy adventure for your palette of tastes!"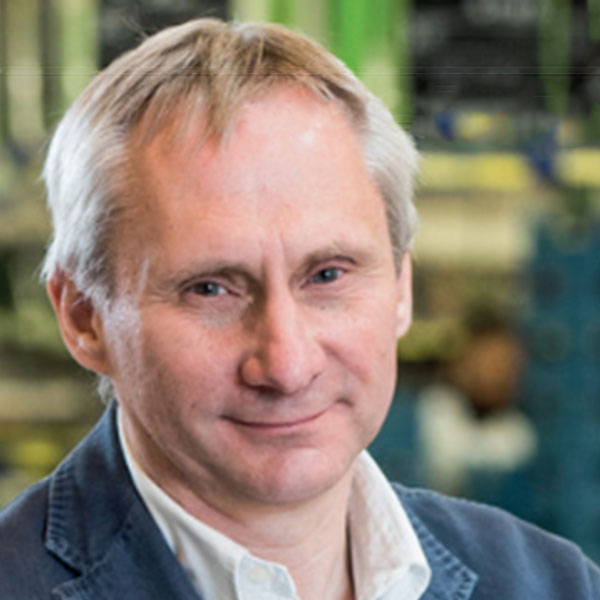 "Fruits and Vegetables are the tastiest way to a healthy life. Due to the wide variety of colours, flavours and shapes, they never get bored. So feel good, at least 5 times a day!"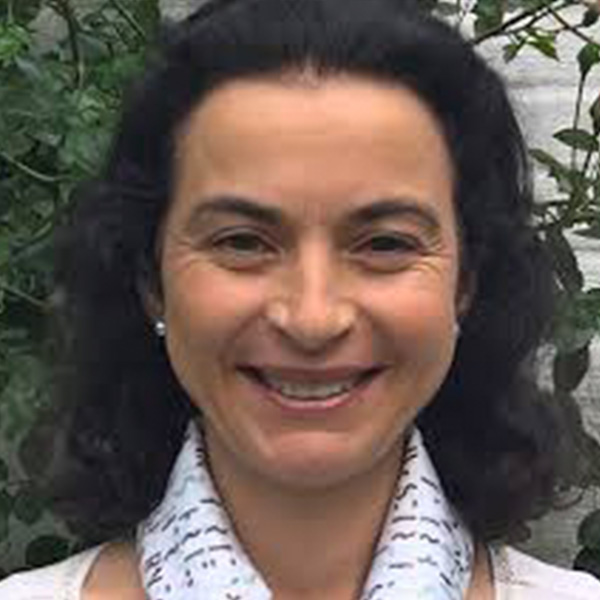 Fruit, deliciously fresh, mischievous vegetables on the disc, blissfully sweet, witty spiced for body and mind a fantastic party!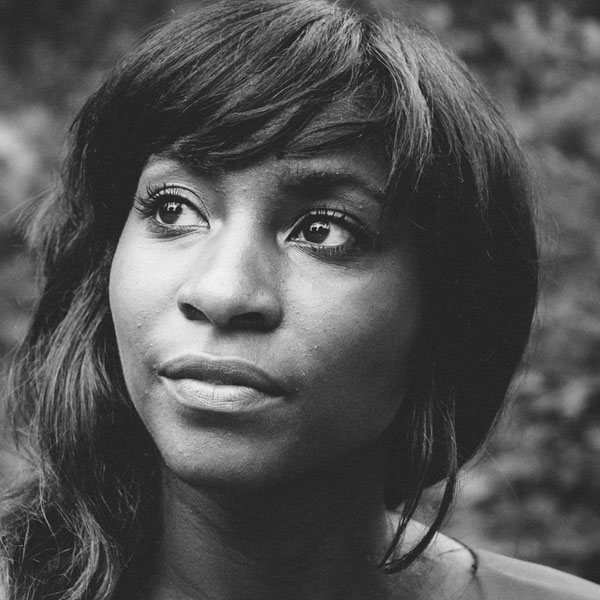 "Sufficient fruit and vegetables every day is an investment in life!"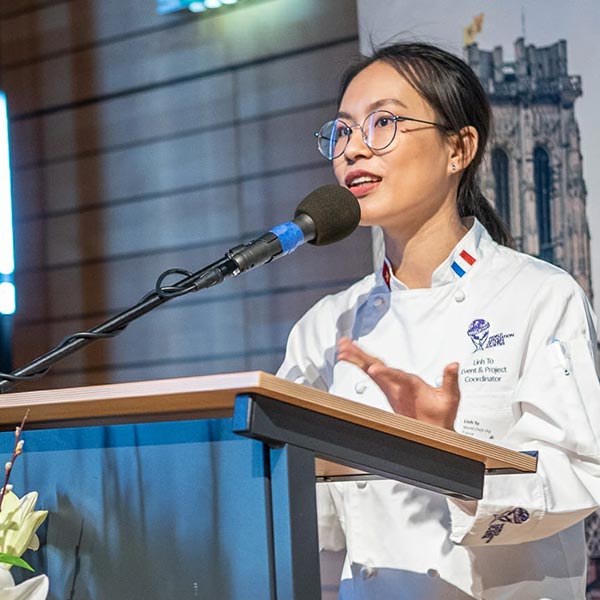 Project and Event Coordinator - Worldchefs
"Switching to a more plant-based diet, meaning more fruits and vegetables, helps refresh my body and mind. After all, it is not only healthier for me but also for the planet."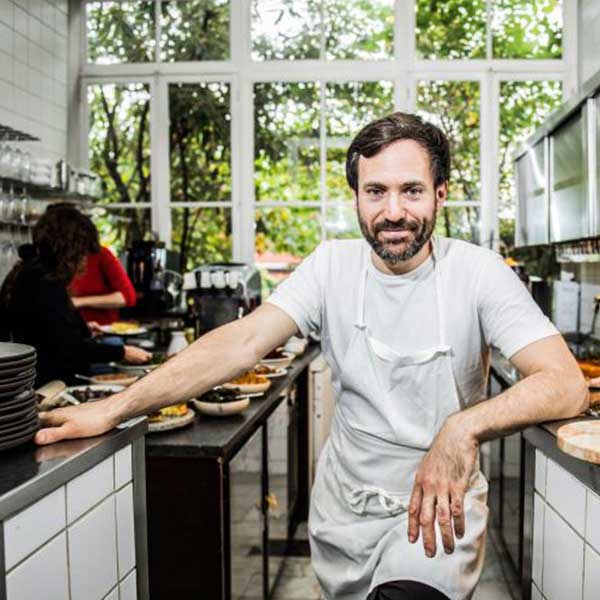 Restaurant Bouchéry - Best Vegetable Restaurant Belgium 2017
The world is out of whack, but everyone can protect their world.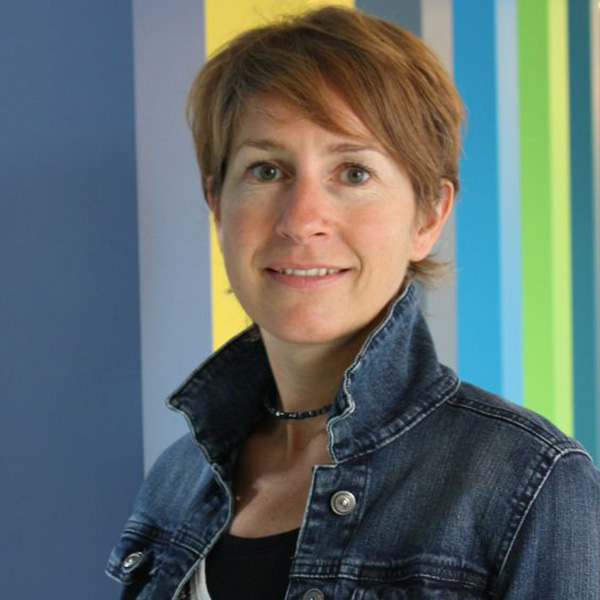 Dietary oncology, Foundation Against Cancer
Fruits and vegetables can help protect us against diseases, including cancer. Let them give the best of themselves by opting for maximum (colour) variation. This guarantees maximum variation of health-promoting substances. Difficult? Time consuming? Not at all: follow the seasonal offer, and variation is guaranteed!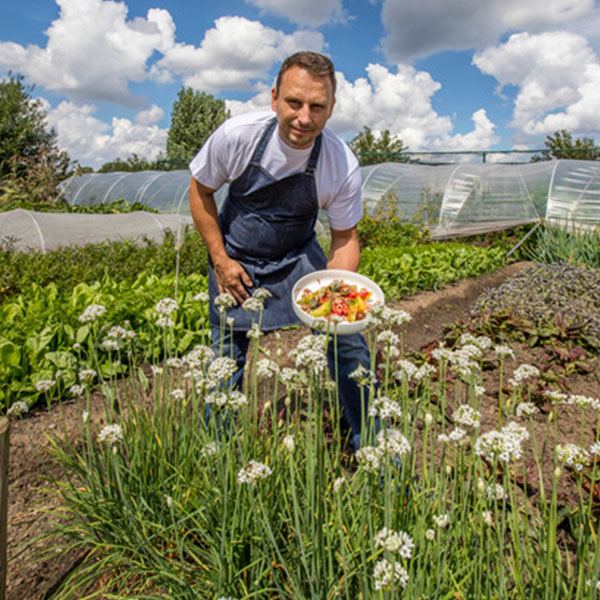 "Fruits and vegetables are our nature!"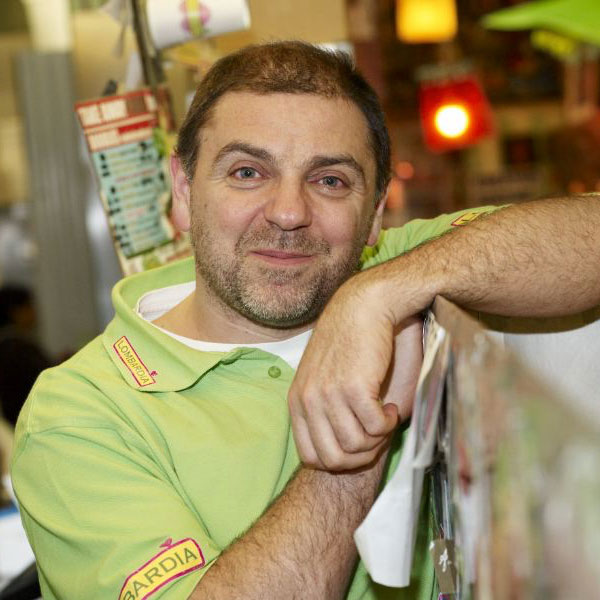 My mom taught me how to LOVE fruit and vegetables, 2 main ingredients in SUSTAINABILITY. We urgently need to find the right balance between enjoyment, healthy food, a healthy planet and a REAL future for our children. We have been celebrating this sustainable vision with Lombardia since 1972. For a better world and PEACE & LOVE.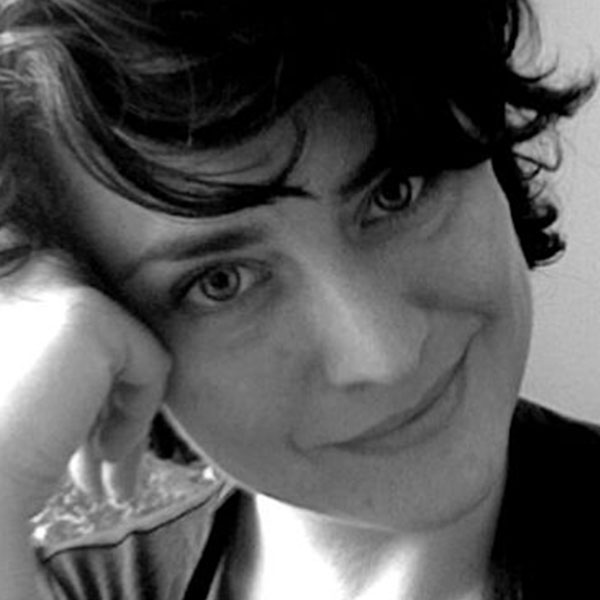 Journalist, anthropologist, author
Picking apples in the fall. Pumpkin grilling in winter. Looking forward to the first home-grown asparagus. Getting strawberries from the farmer. Eating fruit and vegetables for me means enjoying the seasons and the cycle of life.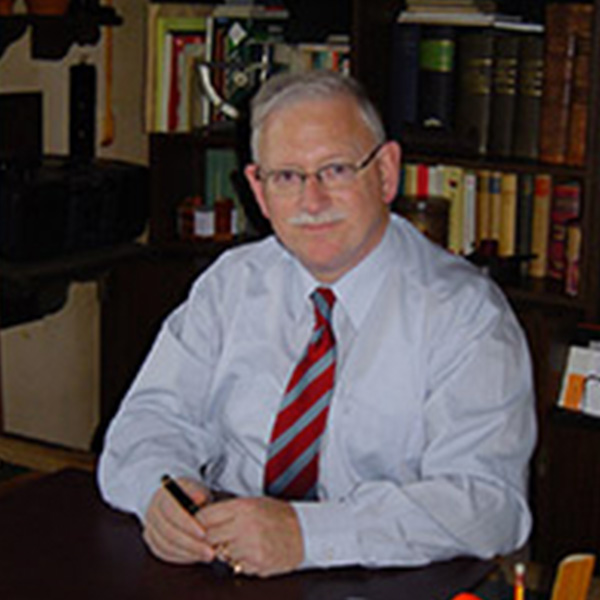 Academy of Regional Gastronomy
Since the Romans, still lifes with fruit and vegetables were a symbol of wealth and opulence, but also of fertility and the impetus for a healthy life!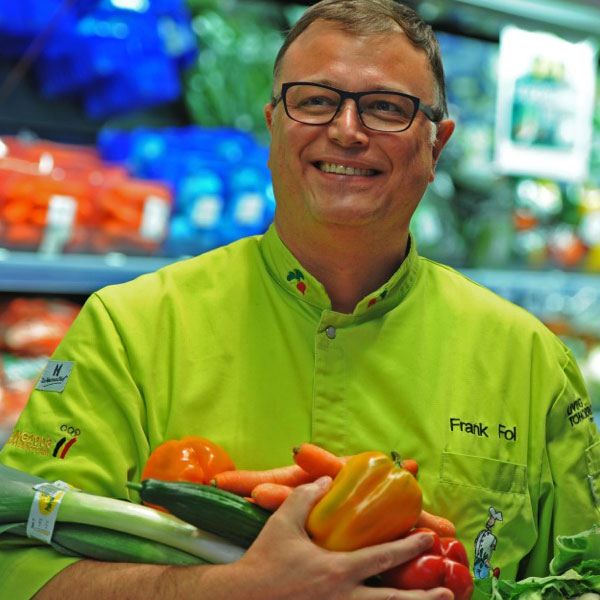 Fruits and vegetables are still the green thread through my life after more than 25 years! They fill my day and my stomach. Centrally on a plate and with taste, that's all it has to be. Life can be simple...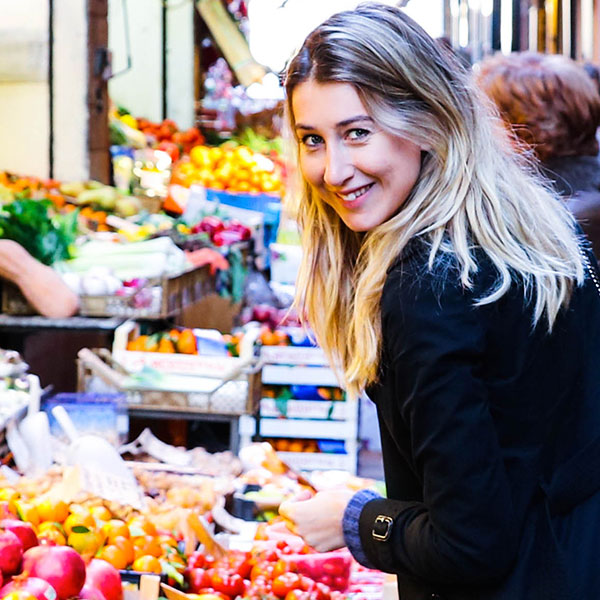 Vegan Chef & Author 'Easy Vegan' - Living the Green Life
"Vegetables are the basis of my vegan cuisine. We show through easy recipes that cooking with vegetables is tasty, fun and incredibly effortless."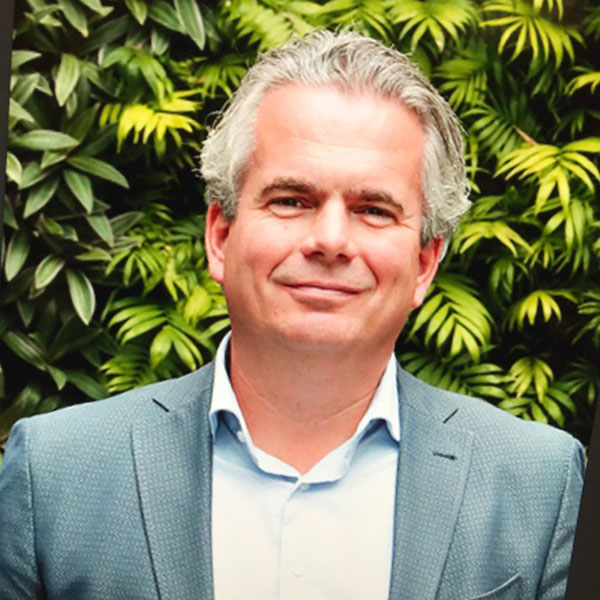 "Good nutrition is the basis of a healthy life."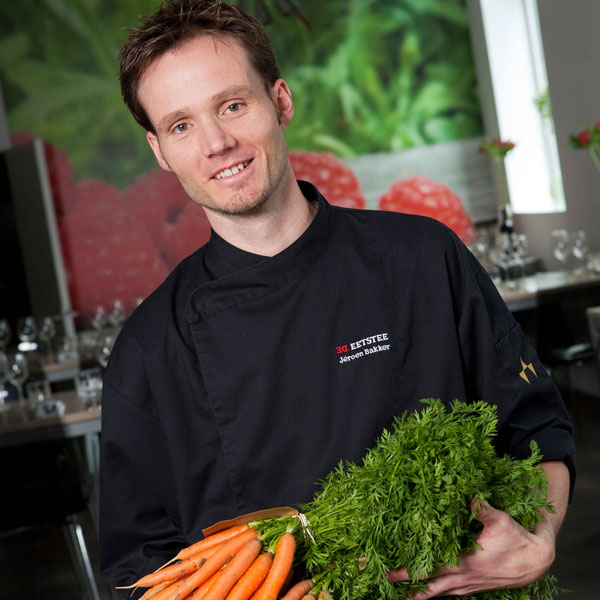 Best Vegetable Restaurant - Benelux 2015
"The versatility of fruits and vegetables is for me an inexhaustible source of inspiration for surprising and special dishes."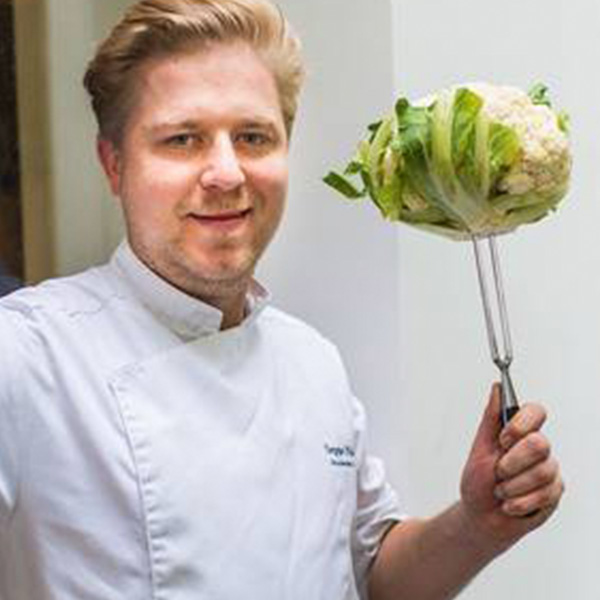 Graanmarkt 13 | Antwerp - Best Vegetable Restaurant 2015
"Eat fruit and vegetables in the right season. Let's listen to nature together and nature doesn't listen to us. For me, vegetables are the glue of colour, taste and creativity!"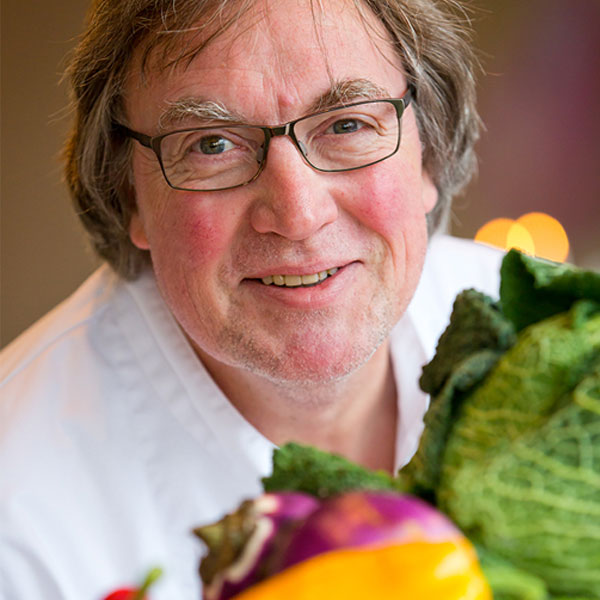 Best Vegetable Restaurant - The Netherlands 2014
"Harvested in the morning, eaten in the evening. And when those vegetables come from your own organic garden, you can taste the difference."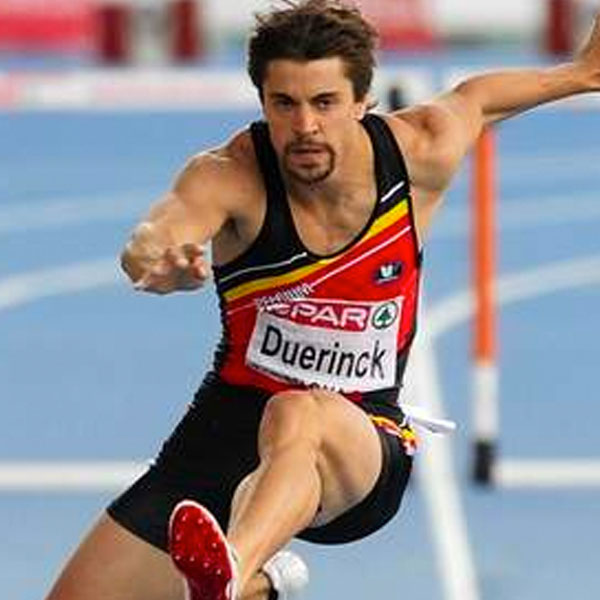 "Vegetables provide the essential foundations of a varied diet. Their specific flavour always determines your meals or surprises you with the combinations that are made in terms of colour, smell and taste."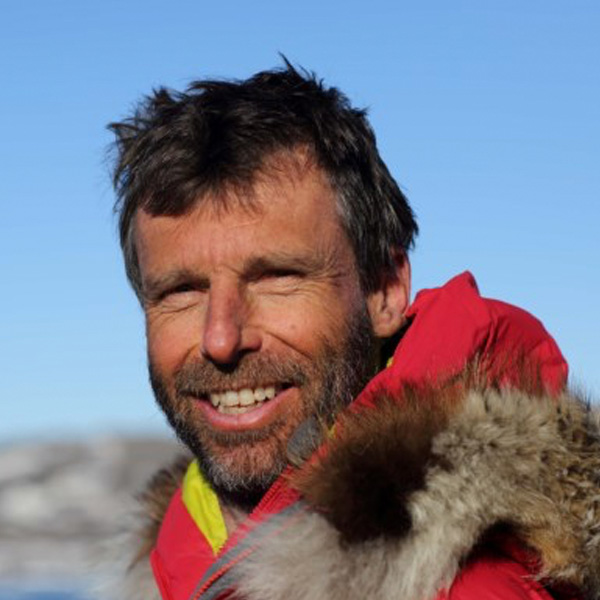 "In my monochrome existence on North and South Pole ice, I like to dream of the irresistible color palette of fruits and vegetables... which are surprisingly released by smell and taste from the frozen expedition rations!"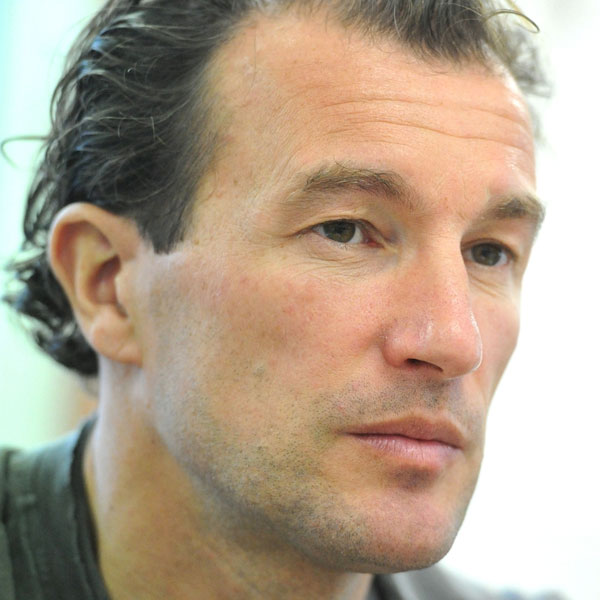 "I advise people to eat less bread and pasta and rather get the necessary sugars from fruit and vegetables. This way far fewer people will suffer from too high a cholesterol level. I'm trying to be a good example."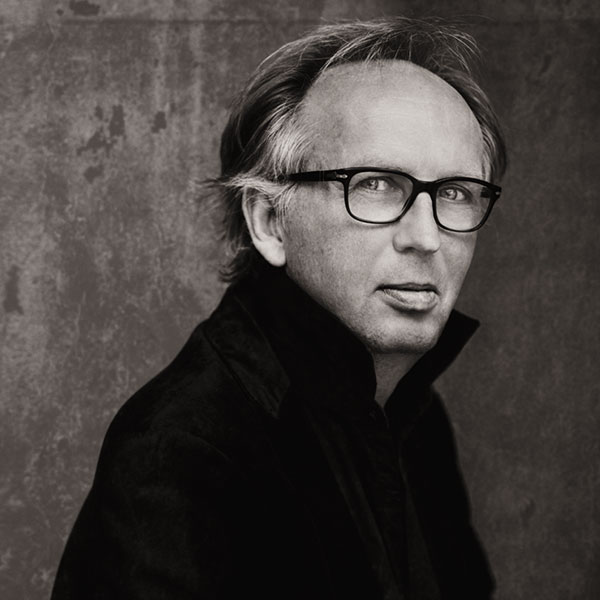 Shoot my Food - Food Inspiration
Fruit and vegetables are the most beautiful brands of Mother Earth.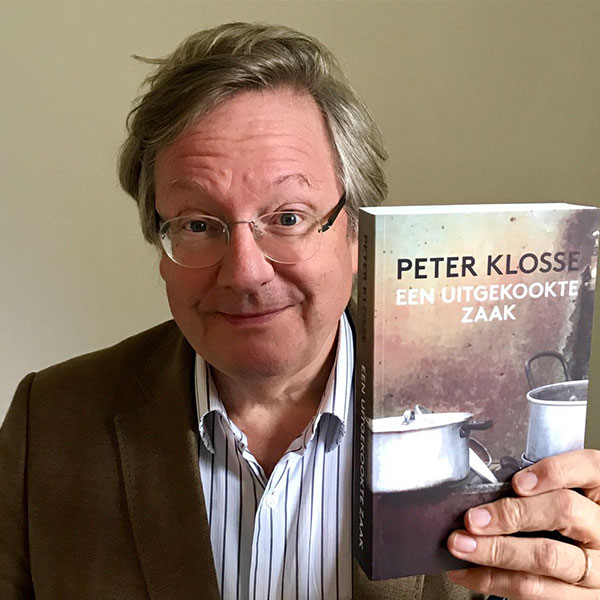 Lectoraat Gastronomy in Foodservice - Hotelschool Maastricht
"Fruit and vegetables should be as affordable, easy and tasty as the processed foods that are bad for your health. Governments, scientists and chefs must work together to help consumers make healthy food choices."
Chairman 'Bon pour le Climat' France
"Gastronomy is at the crossroads of many issues. It has its source in the land, in the daily link with farmers and market gardeners that I deeply respect and who must be able to live with dignity from their work. Long live the kitchen pleasure and eco-responsible cooking!"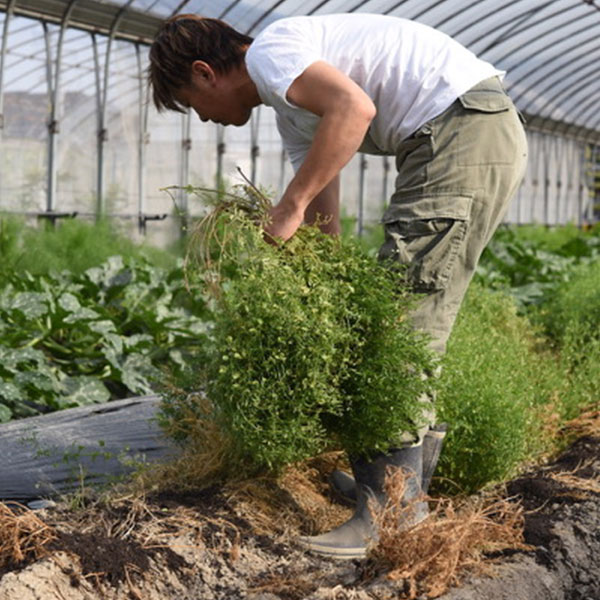 "I grow vegetables and herbs by myself in my own fields around my restaurant. I can get many variety of them throughout the year. Seasonal vegetables are so delicious and have a lot of power. For me, harvesting is an inspiration of new dishes."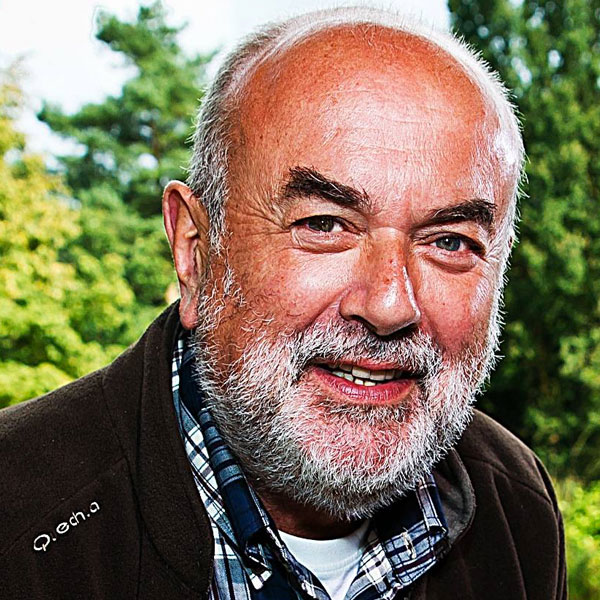 "The Nouvelle Cuisine indeed loved short cuissons and small portions. What is forgotten is that this kitchen trend was the first in Europe to put vegetables on the throne: fresh, fresh, healthy, seasonal and prepared à la minute! The new generation of chefs has remembered this very well."
"Being a vegetable should be a compliment!"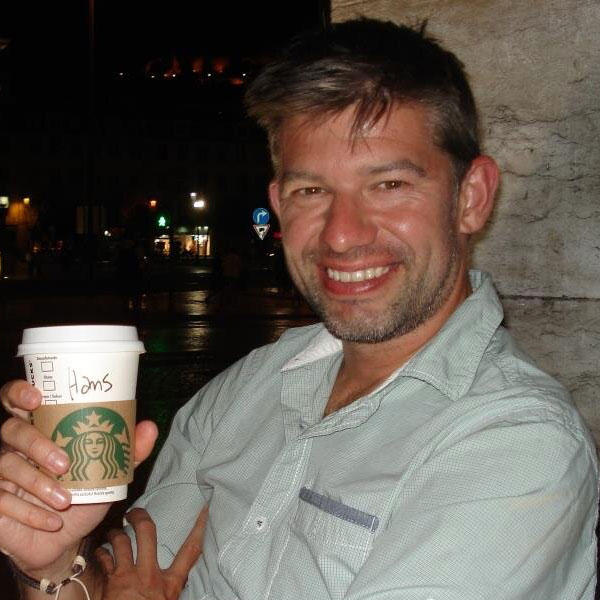 "The dedication of our farmers and the care for their crops is boundless. That's why our Flandria fruit and vegetables are so sought after by young and old, large and small, at home and abroad."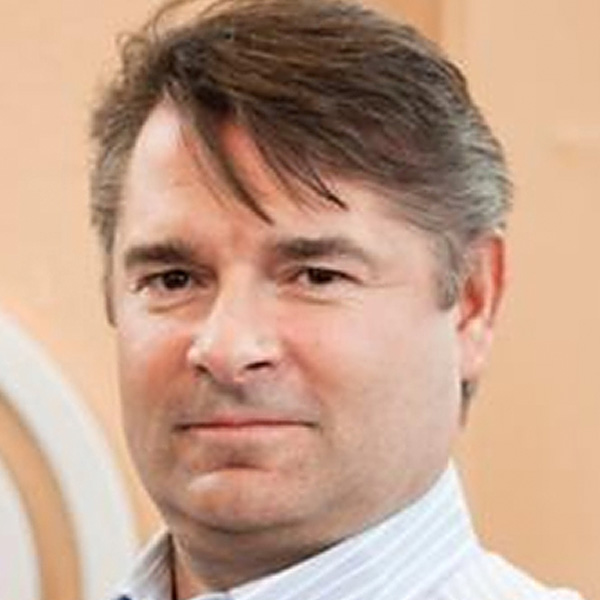 "Valorise the uniqueness of fruit and vegetables and you forget the rest."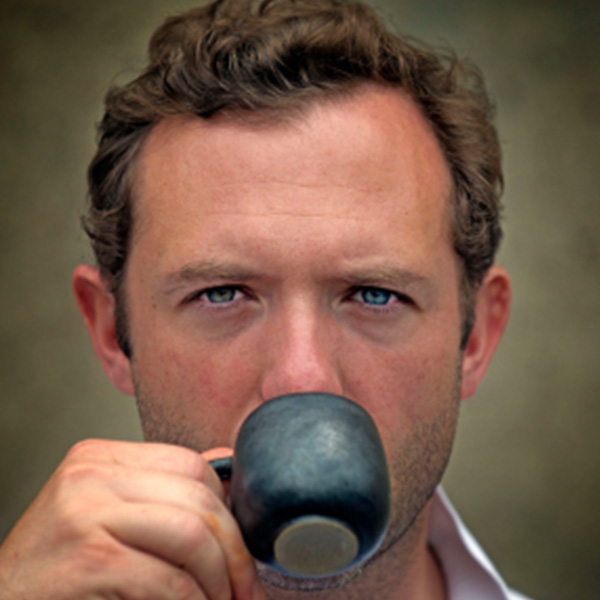 Best Vegetable Restaurant - Belgium 2014
"A plate without vegetables is a plate without culture. In our regions, vegetables are the basis of many classics: chicory in ham, asparagus on its Flemish side, hutsepot,... It is our responsibility, chefs, to translate these traditions into tomorrow, and to underline their importance. What's more, you can be particularly inventive with vegetables. Enjoy!"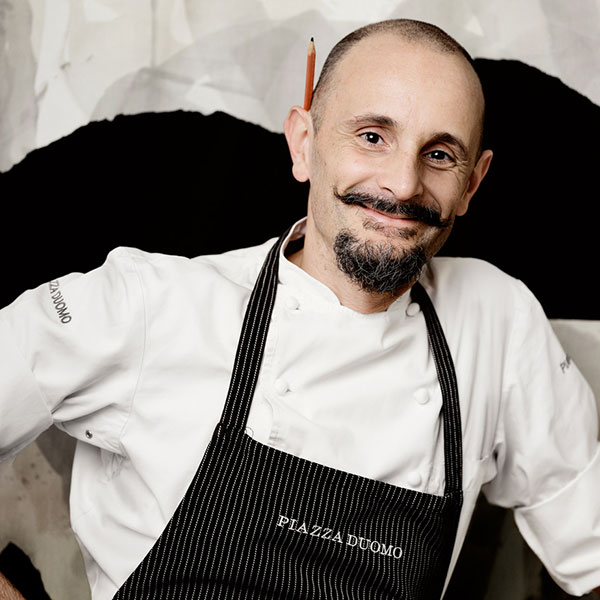 I consider Italy the country of vegetables, which are fundamentals in my kitchen and in the kitchen in general nowadays. At the beginning of my carreer when I thought about the creation of a new dish, first I thought about the proteic element and after the pairing with vegetable. Now it's the opposite, I first think about vegetable and then I pair the vegetable with the proteic element. Thanks to this, my menus are more harmonious. W kitchen, W vegetables!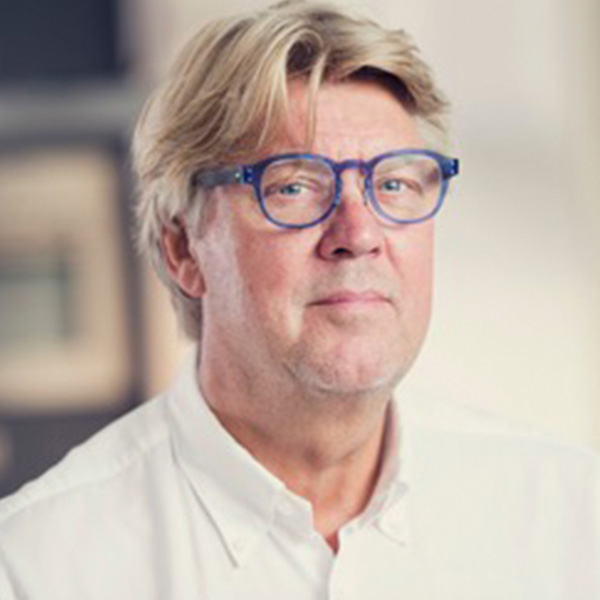 A Restaurant Business Consultancy
"Vegetables: a piece of nature, a medical precaution."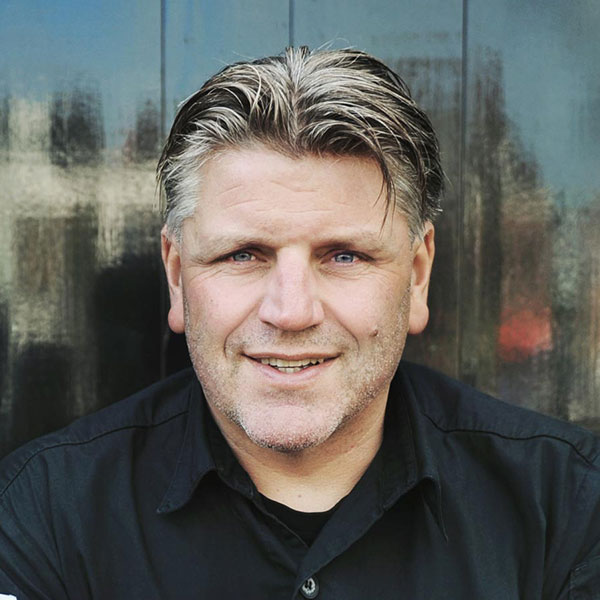 Best 100% Fruit & Vegetable menu Award 2017
"The vegetarian kitchen is one of the most beautiful kitchens there is."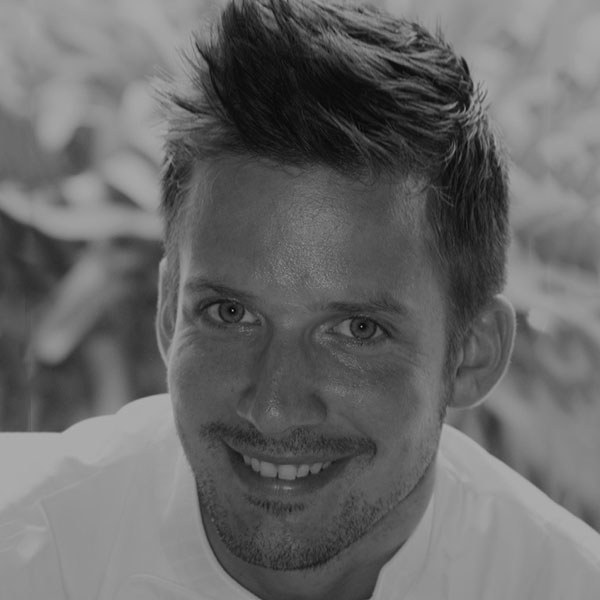 Best Veggie Restaurant 2017
"Vegetables, pure nature! Pure taste!"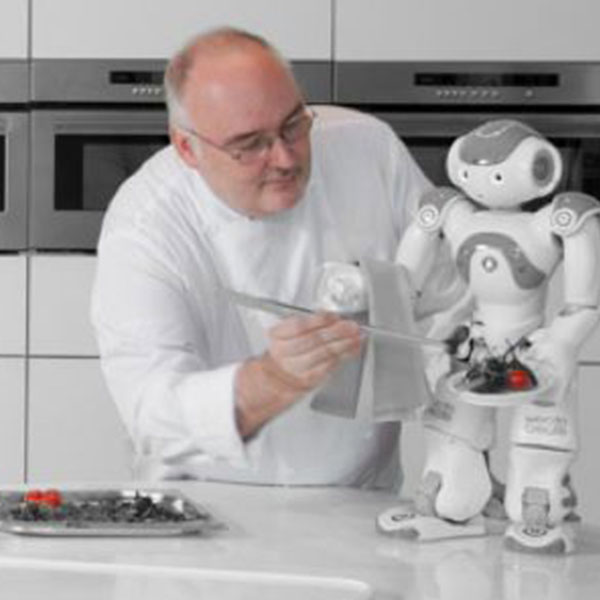 Chef The Bistronomy - Living Tomorrow Vilvoorde
Nature gives us seasons that we must respect. So you can enjoy the flavours that the combination of sun and rain give to fruit and vegetables. I am then the instrument to bring them to the table in their purity.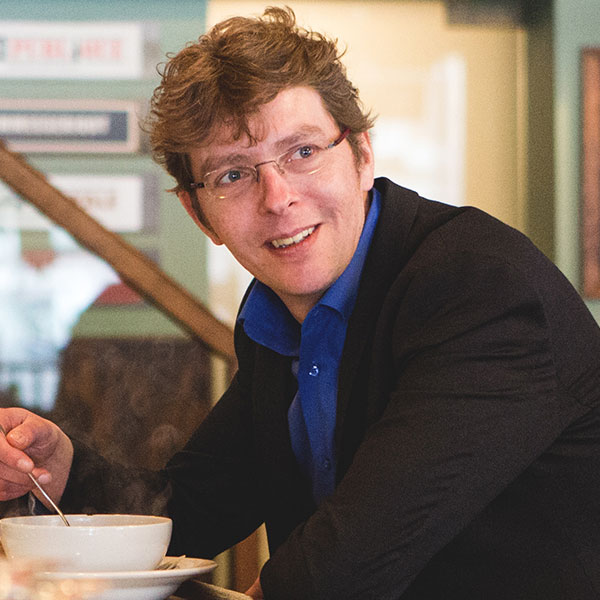 What's more fun than composing its menu based on tasty seasonal vegetables? You choose vegetables first and then only the ingredients that will enhance them. It can be meat, poultry, fish or other vegetables.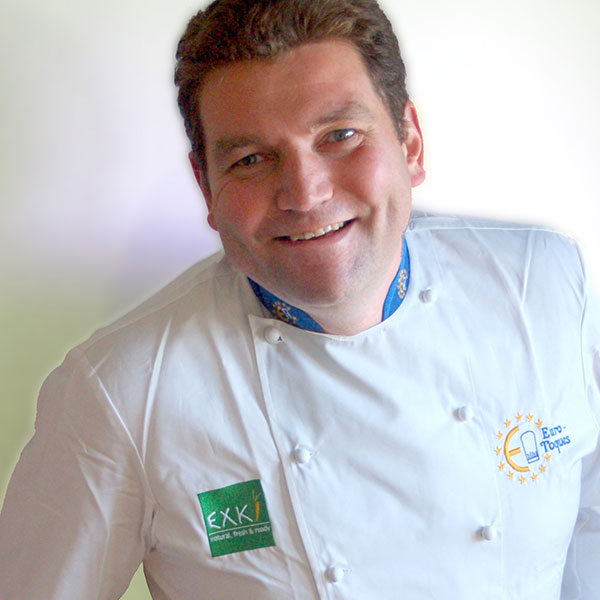 "The pleasure of discovering or rediscovering seasonal vegetables with a large number of new recipes and to sublimate their flavours."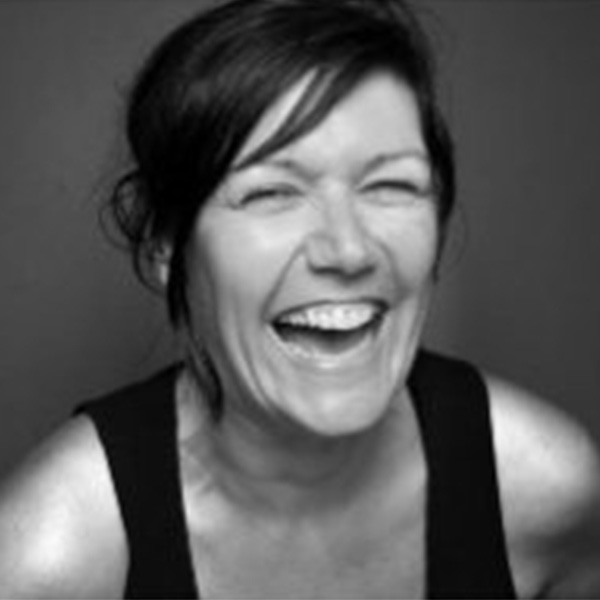 Editor-in-chief 'Alleen Elvis blijft bestaan'
"Eating a lot of vegetables isn't just good for your waist line. I'm bursting with energy and imagination. It makes me come up with the most delicious recipes. A circle that spins very well! "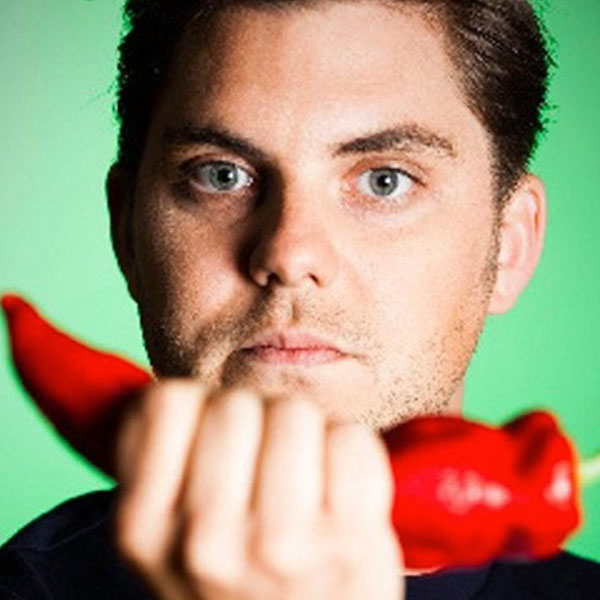 "A kitchen without vegetables is like an orchestra without a conductor."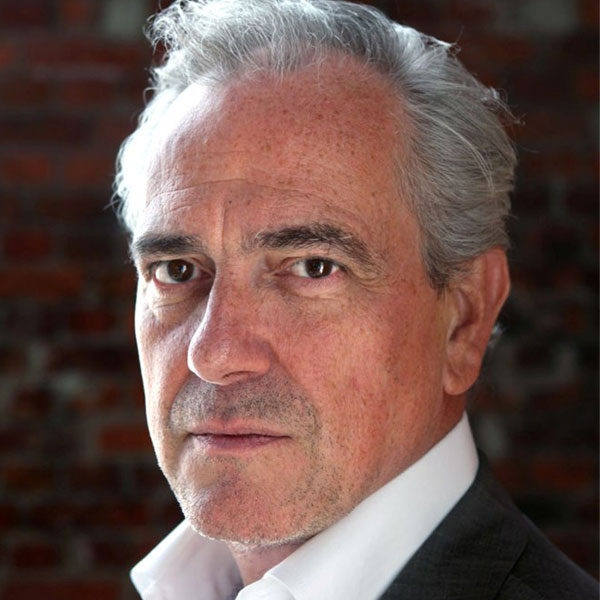 "With so many different flavours, succulent juices and enchanting fragrances, they are a blessing for mind and body. Delicious fruits and vegetables, Mother Earth's finest gift. That's all there is to it."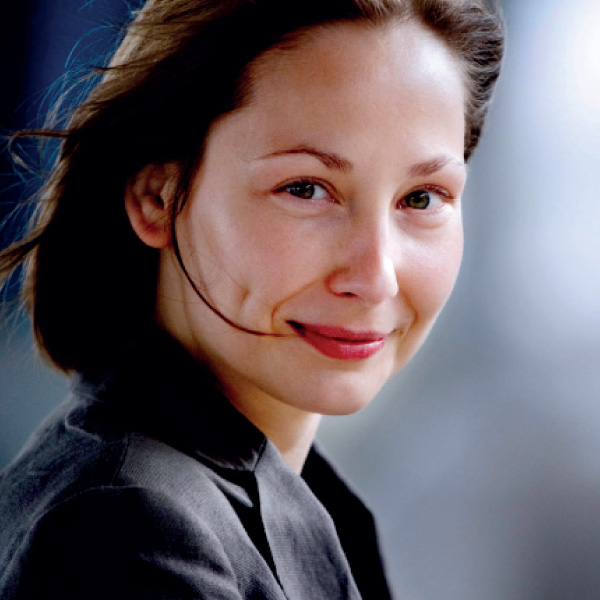 "Fruits and vegetables literally and figuratively bring colour to your life. A gift from nature for a nice and healthy life."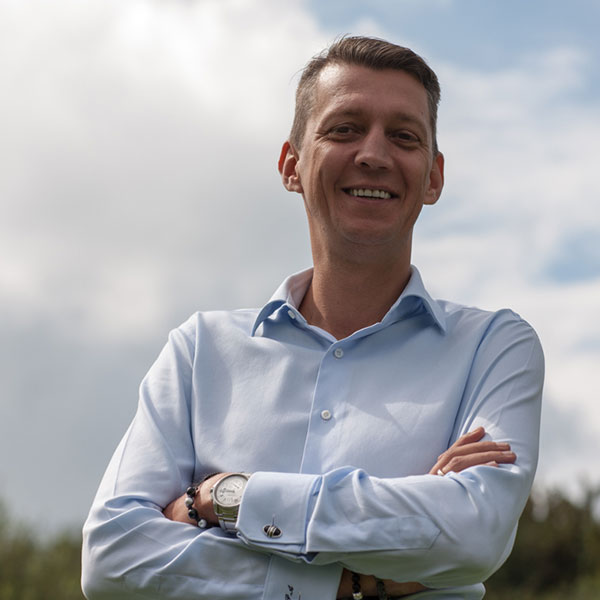 "It is fantastic to see how innovation is increasingly making its way into the fruit and vegetable cultivation sector. It's the hard work that ensures that we can face and seek the future healthily, with lots of flavour and full of energy. Respect!"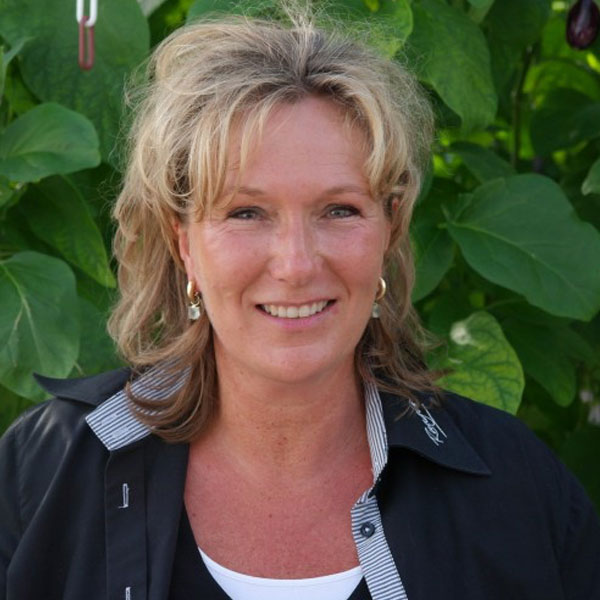 "Create with passion, vary in flavours, colours & preparations to your heart's content and caress your taste buds with the large pallet of fruit & vegetables!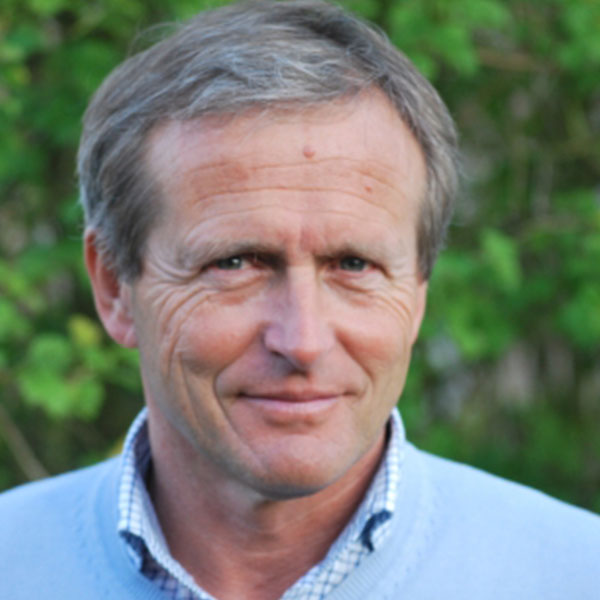 Gastronomic School 'Ter Groene Poorte'
"Eve seduced Adam with an apple. She knew damn well what she was doing. She may seduce me every day. As long as it's with a piece of fruit. I'm not going for less."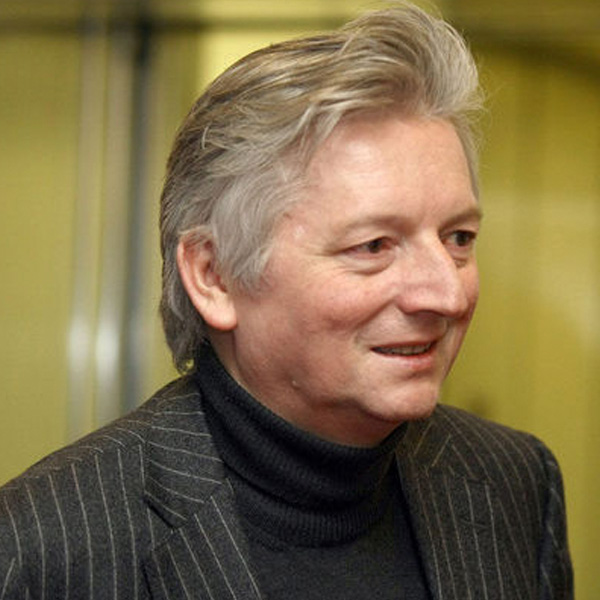 Minister of State - Governor RIP
"Very tasty food without meat exists. Very tasty food without fruit and vegetables will never exist."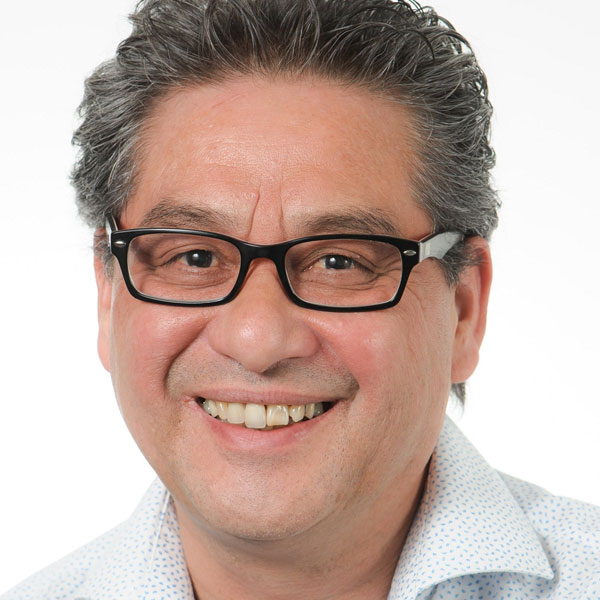 "Dare to dream, let's inspire each other to work together to make healthy food with fruit and vegetables accessible to everyone."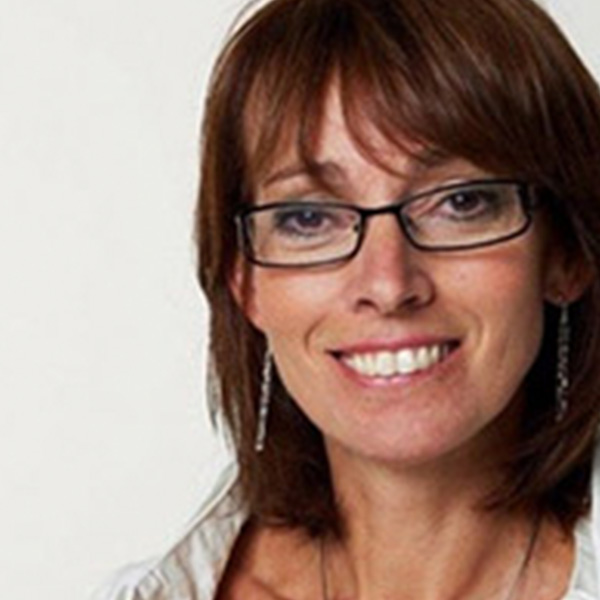 Fruits and vegetables are provisions and deliver intelligence to survive!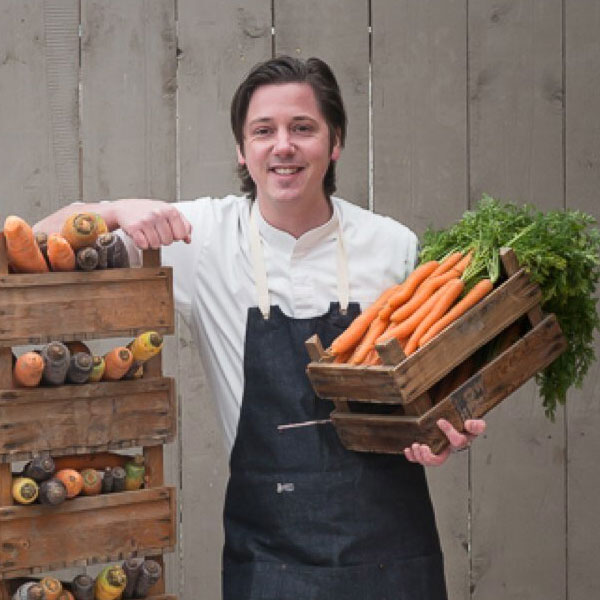 Best Vegetable Restaurant - The Netherlands 2013
"Cooking with vegetables gives me even more inspiration and satisfaction than cooking a nice piece of meat or fish."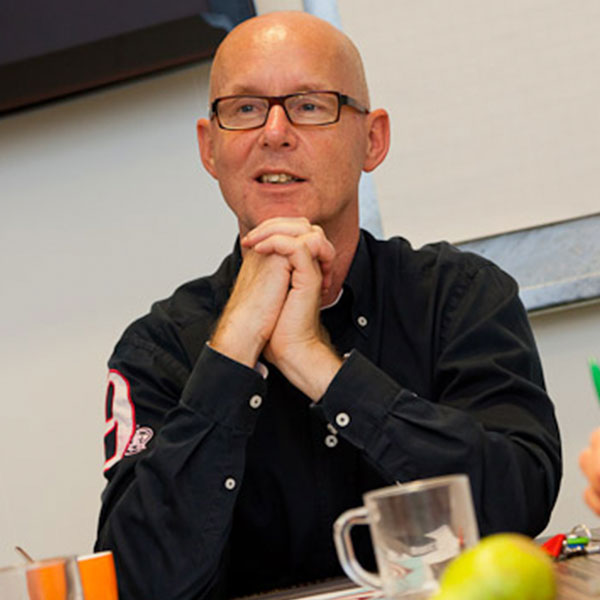 "With more vegetables and more fruit on the plate and in the stomach, the world looks a lot better! Seen with more colour than any other food and perhaps very unsuspecting because of what is not in it, a nice portion of vegetables and nice pieces of fruit are my best friends!"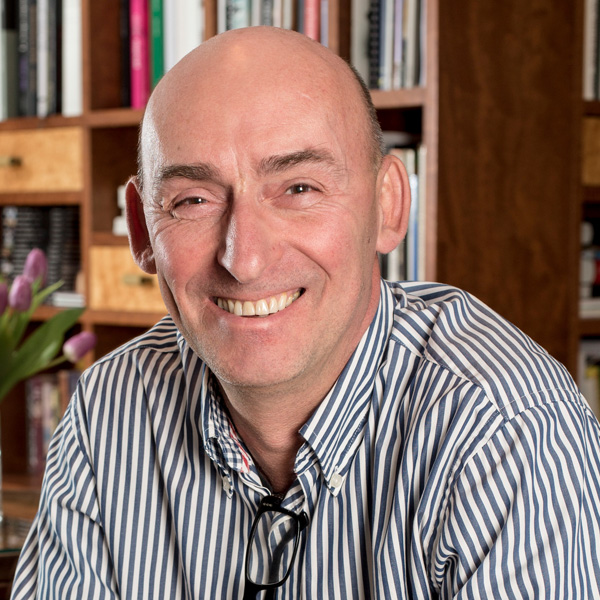 "It doesn't matter what type of fruit or vegetable you eat, as long as you eat it!"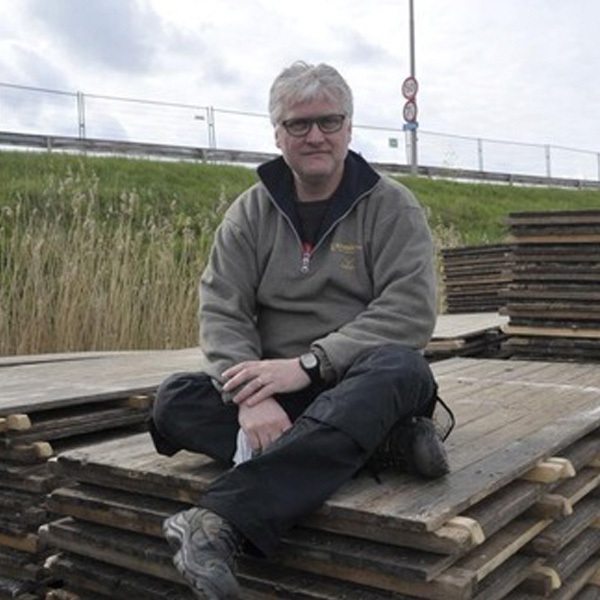 "Biting in fruit and vegetables is like honest biting in music. You can compose tasty symphonies with it and every species is unique."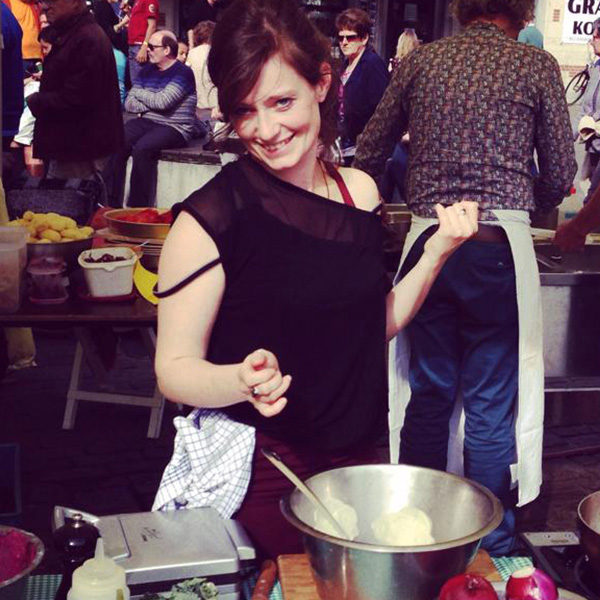 "For the love of good food."
Old vegetables make me feel good. They connect me with our ancestors, they are real and keep me healthy. I surprise my pieces of organic vegetables with a good herbal and wild berry tea that is left over from breakfast and stew them al dente. That's a nice surprise!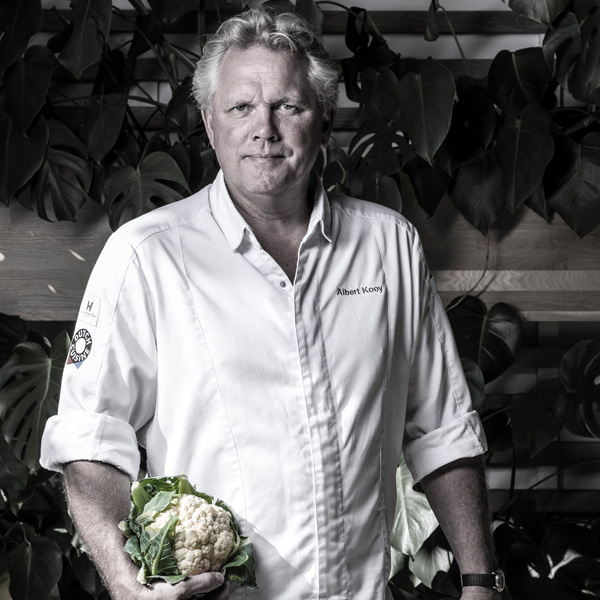 Executive Chef / SVH Master Chef
"In Holland, we have something unique... seasons! The seasonal vegetables determine what we eat. You have to recognise the season by the meal you are served!"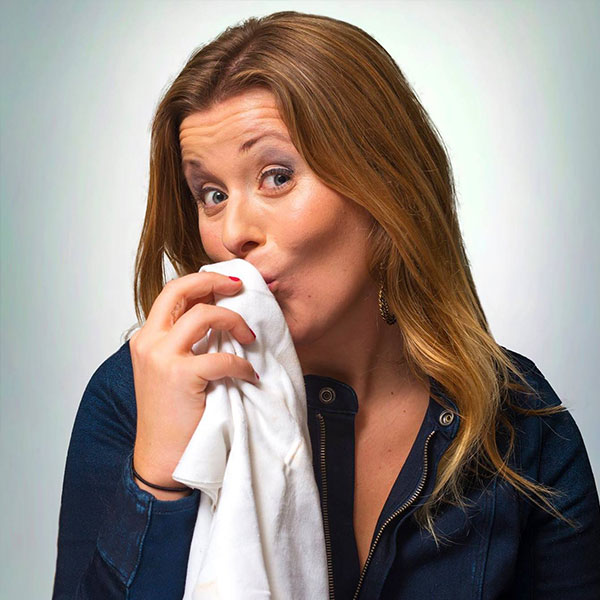 Storyteller & Culinary Journalist
Plates of green, wild herbs, flowers and seeds that are not hidden under sauces, butter or added fats make me happy. Our Belgian soil is full of quality products such as ground chicory, hop shoots, asparagus, and I would like to be able to taste them in all their purity.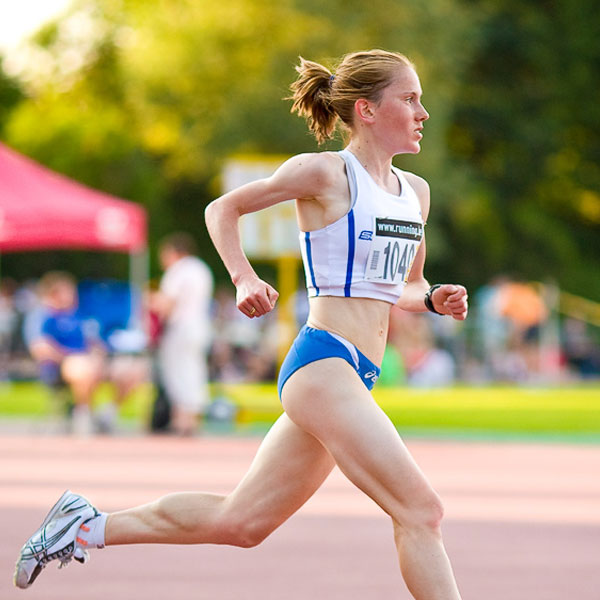 "Fruits and vegetables are our daily vitamin bombs for a healthy and active lifestyle."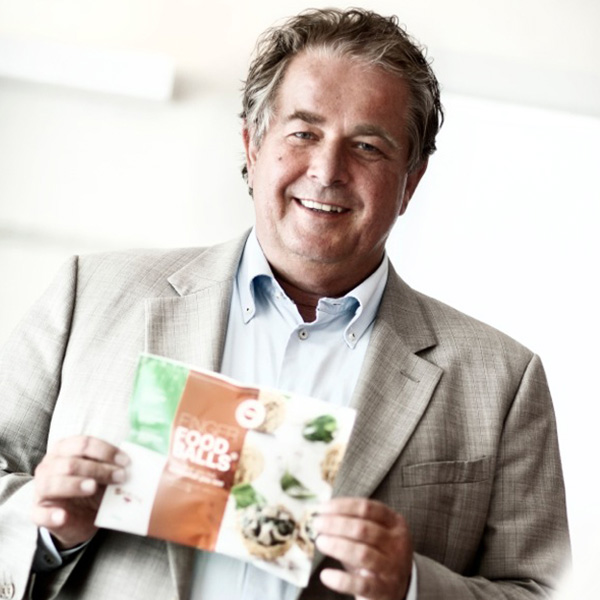 Ambassador Scelta Mushrooms BV
"Fruits and vegetables are like the engine and the brake! Oxidation and antioxidation. Aging anti-aging. Spoiling and cleaning. Vitalising and revitalising. Growing and slimming. Toxing and detoxing. And then mushrooms aren't even a vegetable... but a lot more!"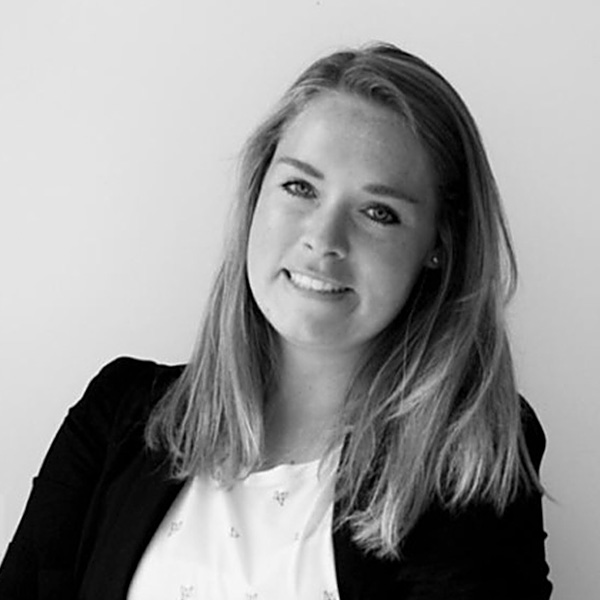 More and more chefs are experimenting with the versatility of local vegetables. This also became clear in the vegetable special of Entree Magazine. Take guests out of their comfort zone and surprise them.
"Do something for yourself, do something for the planet: eat daily fruits and vegetables!"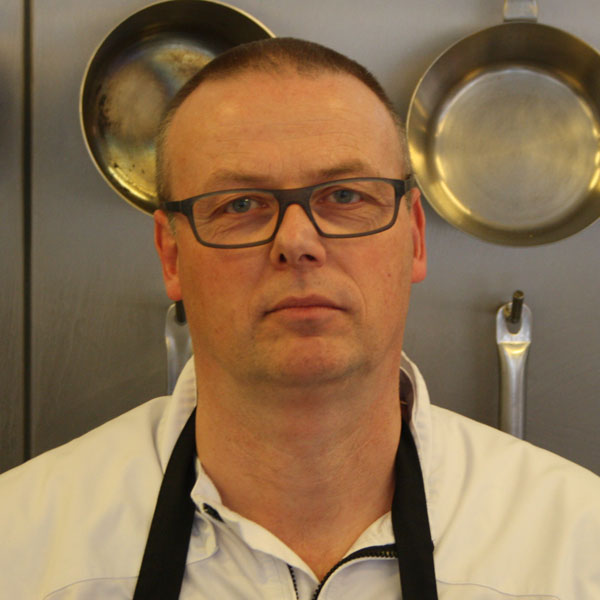 "Koksgilde started a movement in the Netherlands: Dutch Cuisine where we want to inspire cooks to work more with vegetables and to reduce animal proteins on the plate to enjoy what our world has to offer for our children in the future."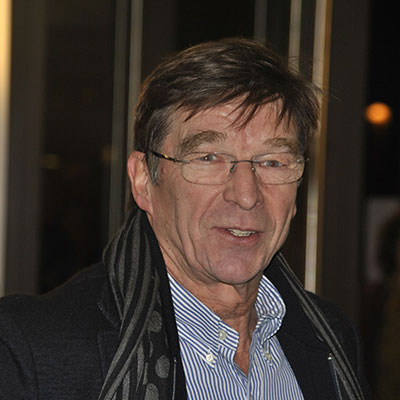 Ex Delegation leader BOIC
"Meat and pasta are no longer the only energy sources for top athletes. Fruits and vegetables are becoming more and more important. I myself have been starting my day with an extensive fruit breakfast for more than twenty years. Sport them!"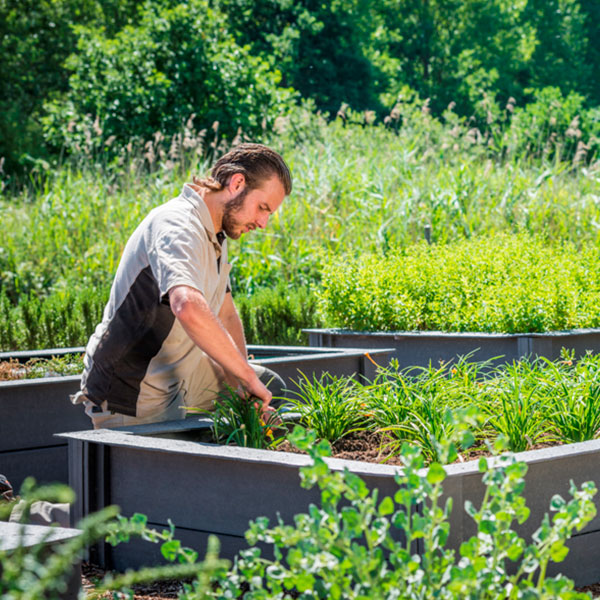 Hofke van Bazel - Best Vegetable Restaurant 2017
Picking up vegetables and herbs picked up in our kitchen garden in the morning before dawn gives me such a special feeling! A boost passion that motivates me to create fresh, distinctive dishes. Let's not forget that the real gastronomy germinates on the field!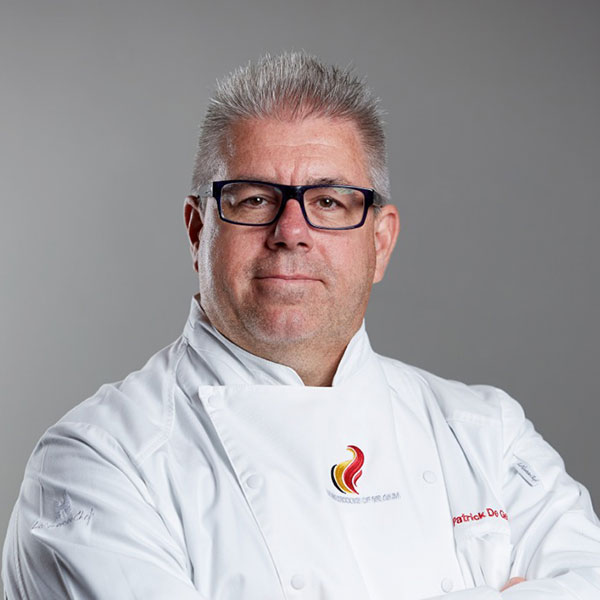 "Fruits and vegetables are the pearls of the plate."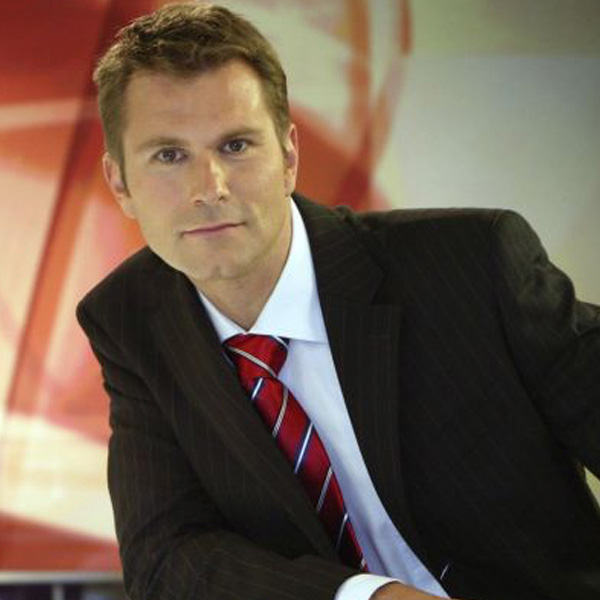 "I easily eat 3 or 4 pieces of fruit a day. And I also enjoy a delicious fruit-based dish. The realisation that with every bite I get a little healthier, motivates me to continue this habit."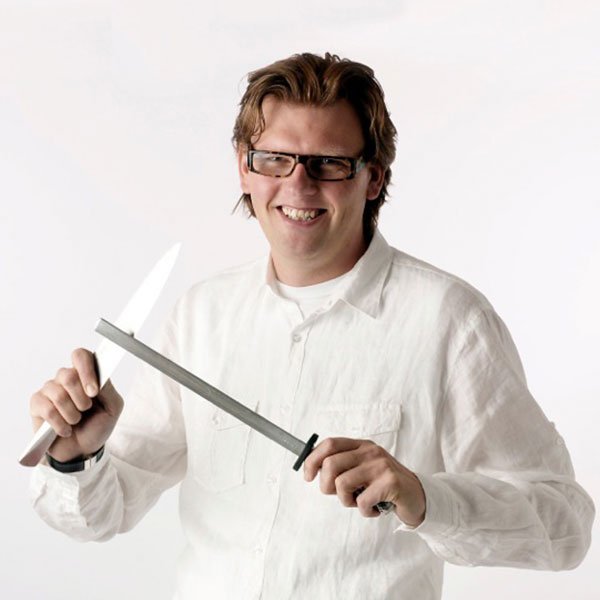 Taste and colours - Best vegetable and fruit communication award 2010
"Flexitarian" is what I love most as a chef. Especially the flexitarians who give vegetables a leading role, but who also appreciate the occasional piece of fish or meat from sustainable catch and farming.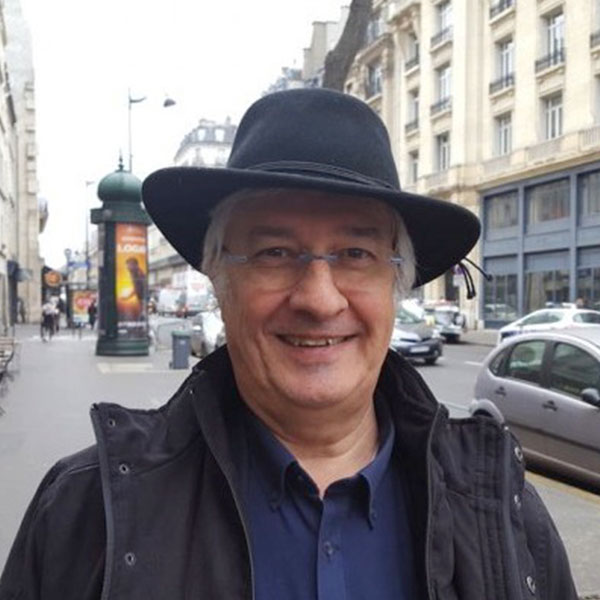 Initiator 'Bon pour le Climat'
"Fruits and vegetables have nourished mankind since the dawn of time and this unconscious, based on pesticides and genetic manipulation, is determined to mortgage its source of life in its illusory claim to dominate nature."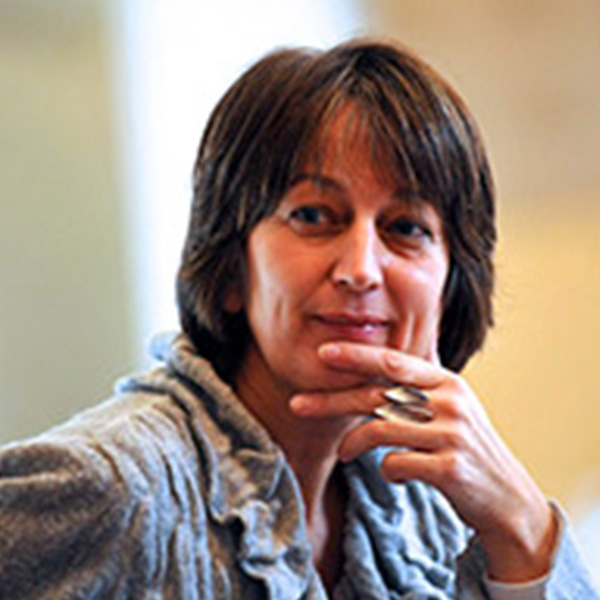 "Where do you get that from, a feast without fruit and vegetables? A chef with class and taste uses fruit and vegetables in his restaurant!"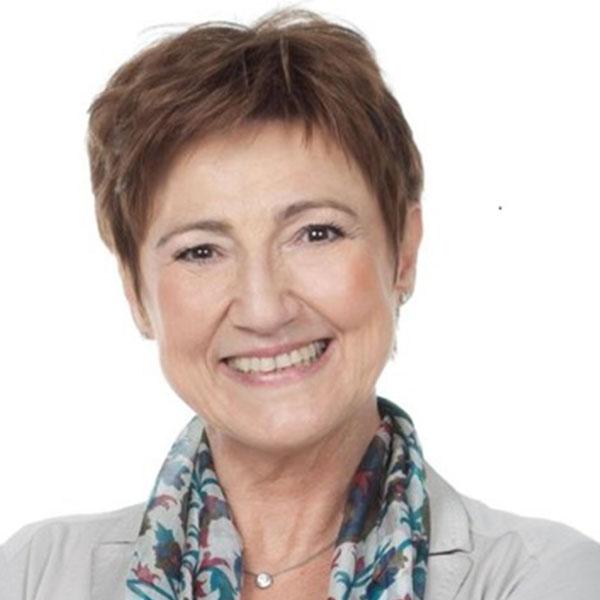 Dietician and Health Team Manager at Body2Win
"Ode to the Belgian farmer and horticulturalist who, in all weathers, with care and love for Mother Nature, gives us a variety of colour and health. Ode to the creative cook who prepares this delicacy for us. Be grateful to them and make sure they can continue to do so."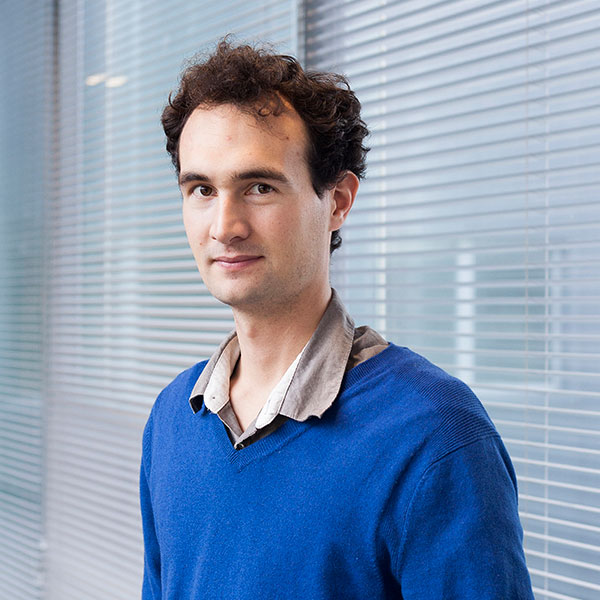 "Eating well is also about learning from others and looking at the world. At ADEME, we want to link the intellectual tools that should guide us to reduce the environmental impact of our food and pleasure so that a meal is always a special moment."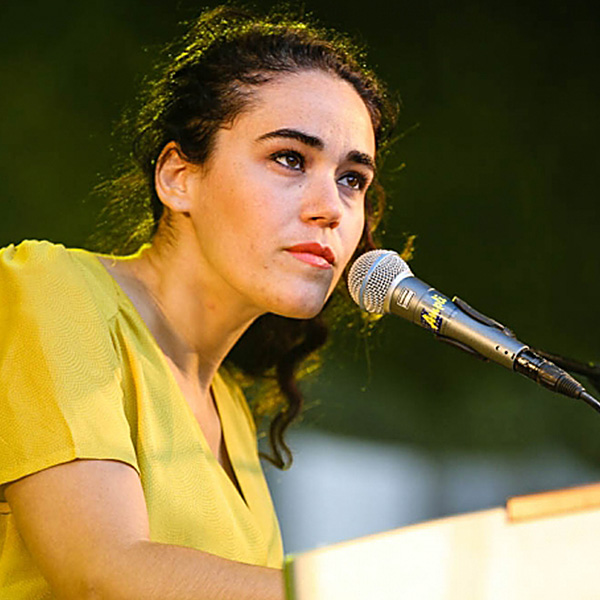 Ambassador 'The Week of Fruit and Vegetables 2013'
"Sugar-sweet strawberries, velvety raspberries, gnaw watermelon until the juice drips off the chin. Fruit is feast. Luscious fresh salads, zucchini on the grill, the sun on my plate."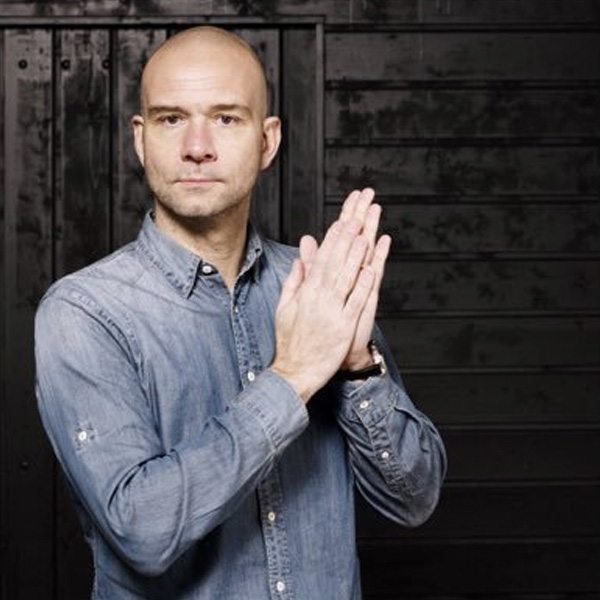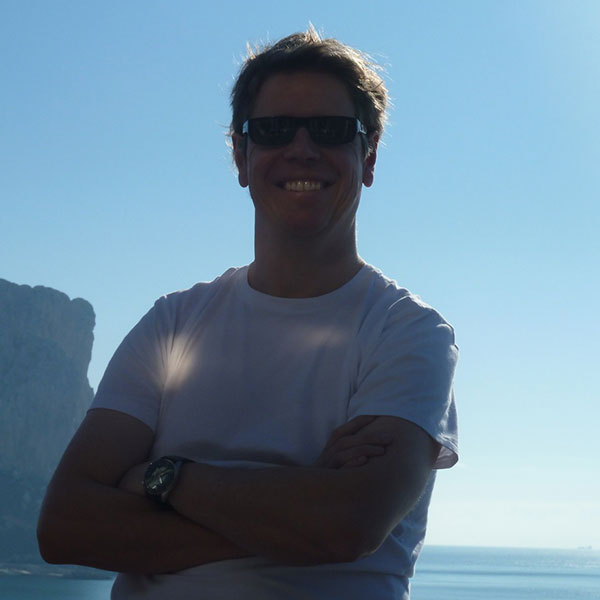 "Eat it and you know it!"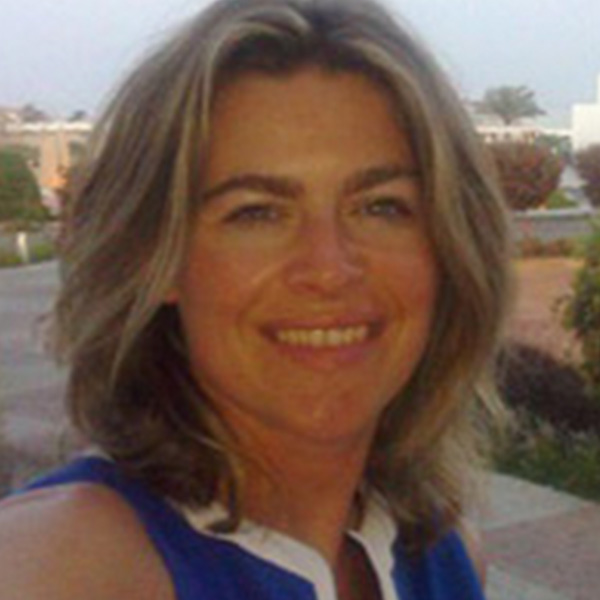 Seasonal tasting is done with vegetables; with so much colour, texture and taste you become creative by yourself!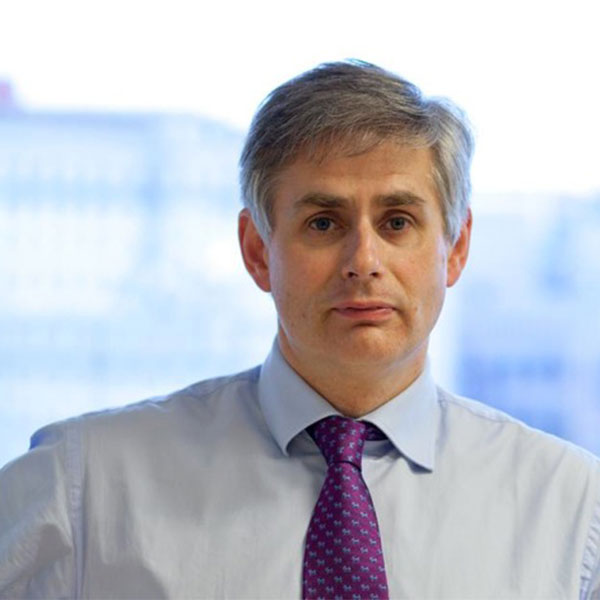 "Fruits and vegetables: a world of diversity, texture and pleasure to be discovered by everyone, every day and without moderation!"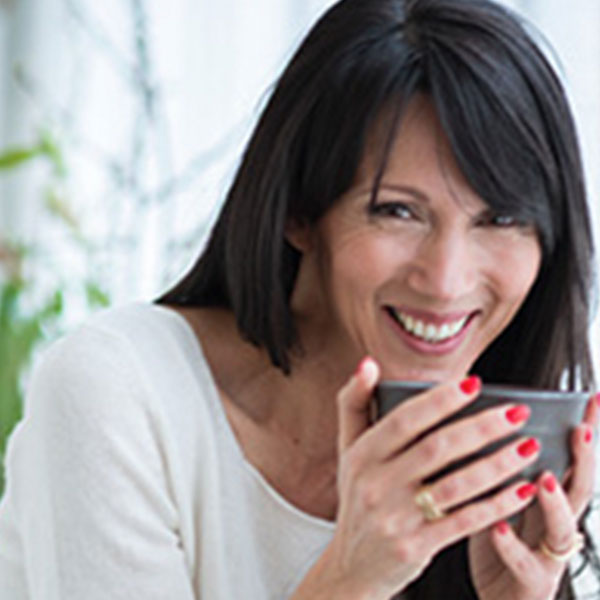 "5 colors of fruit and vegetables a day, ensure a radiant smile every day!"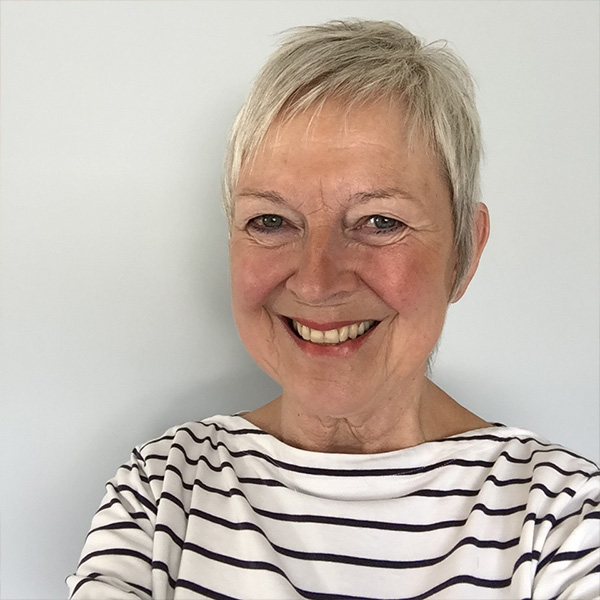 Journalist and Food Writer
Summer happy moments in your own garden:
Snacking on the first raspberries.
Discovering yet another zucchini flower.
The amazement of so many beans on one plant.
Sniffing the intoxicating scent of freshly picked basil.
Fruit, vegetables and herbs... a feast for all my senses!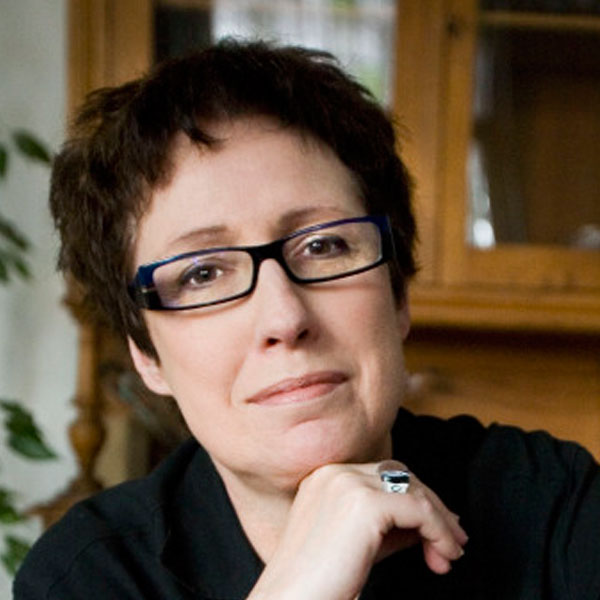 "Vegetables are much more than decorations to decorate a plate. They are just as important and essential as the piece of meat on fish that often plays the leading role. Vegetables contain a wide range of nutrients that we can't live without. Healthy eating is therefore synonymous with eating many, many and varied vegetables."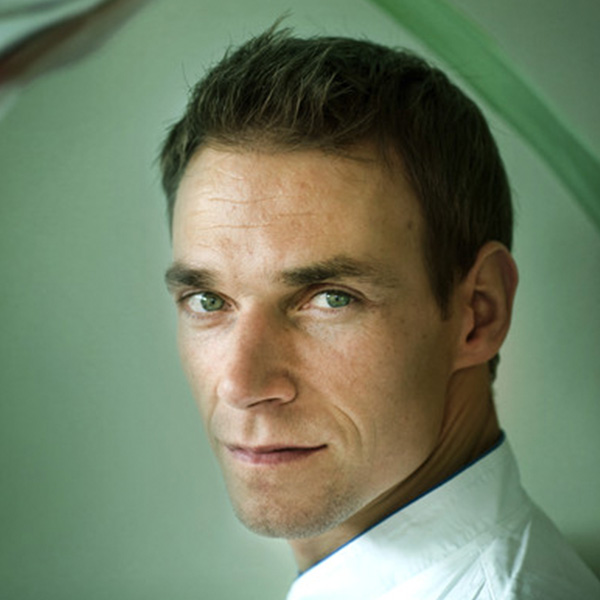 Restaurant Vous lé Vous - Highest % Fruit & Vegetable Award 2015
Fruits and vegetables play a leading role in my life, not only in my kitchen but also in my private life. My children eat the vegetables first and then their piece of meat or fish. That says enough...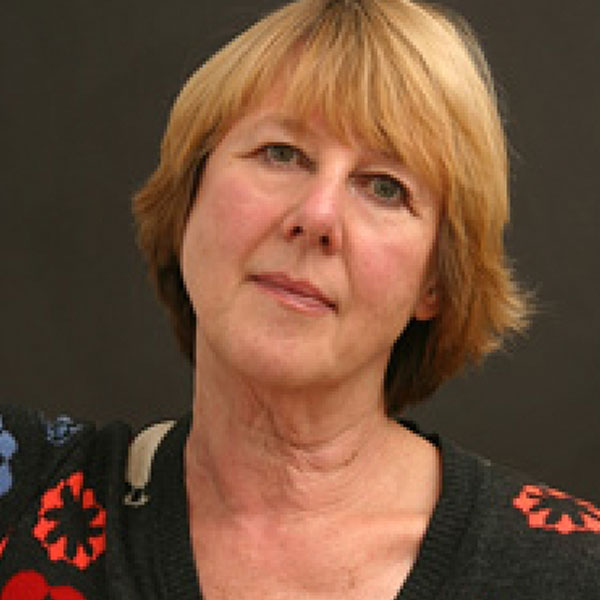 "Even as a kid, I'd rather give my pocket money to half a pound of cherries than candy. Today, the sight of a full fruit bowl still makes me happy."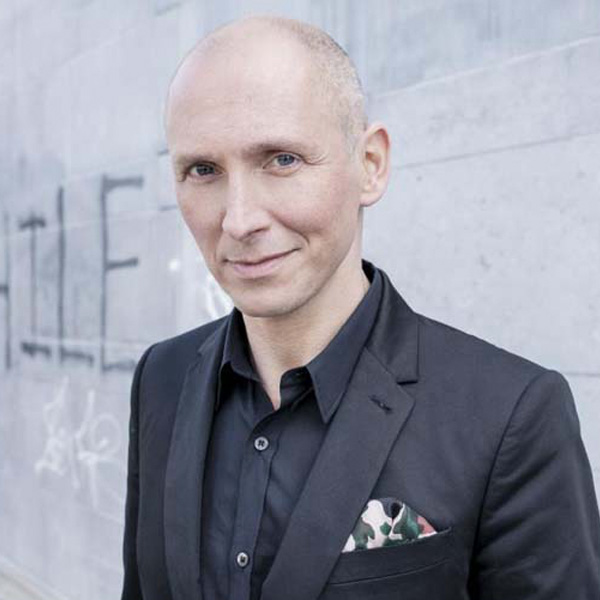 "Inviting, that healthy blush of apple cheeks to bite into. Cherries, peaches, plums and grapes virtually burst open in my mouth. Under spring scent and sun, each man is reduced to carrot, cucumber or zucchini. Because berries squeak perky. As Hugo Claus said: "Asparagus me!"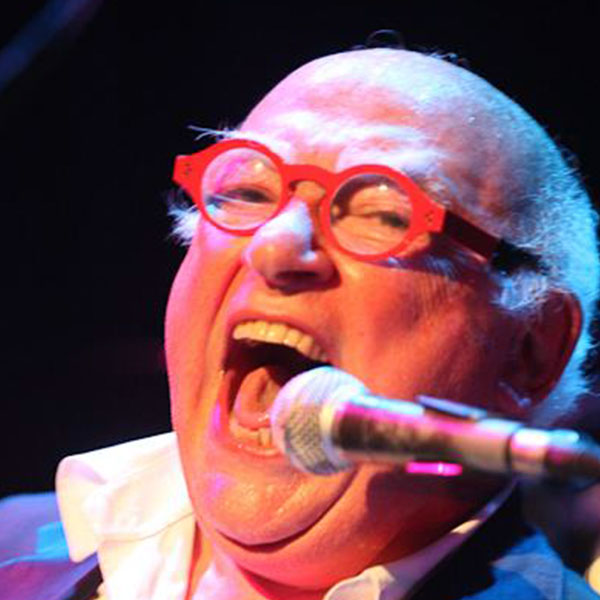 "Eat more fruits and vegetables such as: asparagus, beans, chicory, mandarin, grapefruit and grapes. That will definitely make you better! Say I told you! Yeah Yeah, den Boogie! "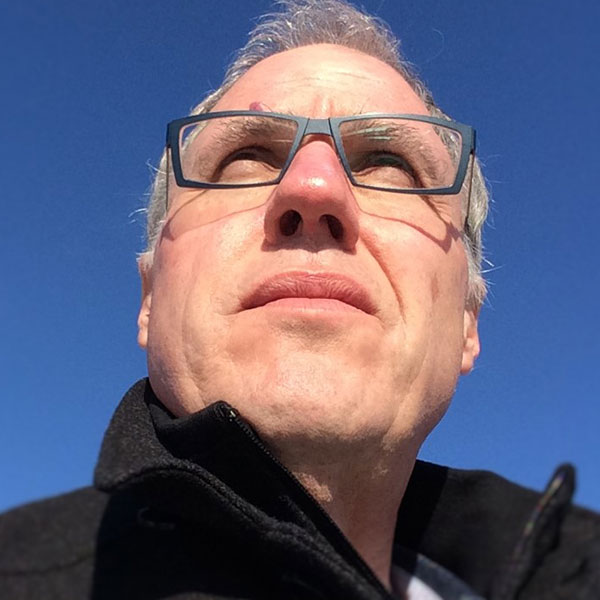 "Fruits and vegetables are full of energy and surprisingly tasty! Fresh, frozen or canned... always available in the right portion. Vitamins guaranteed and so easy!"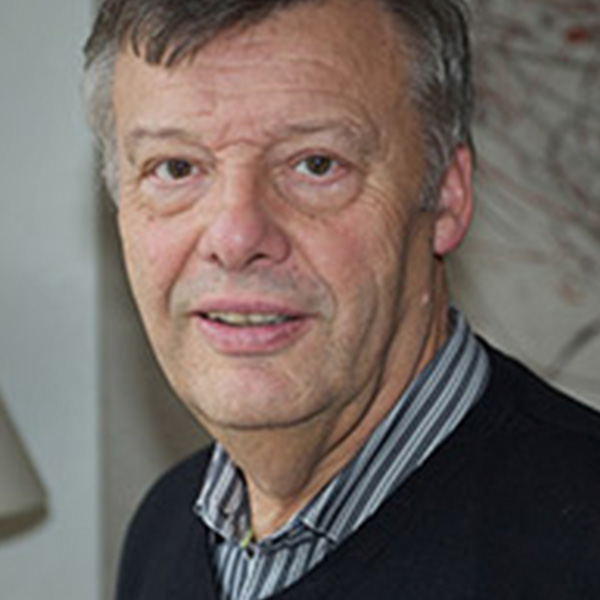 Joy. That's on a very early summer morning, when everything is still dead quiet except the singing of the birds, harvesting fresh fruit and vegetables in the garden for the day to come.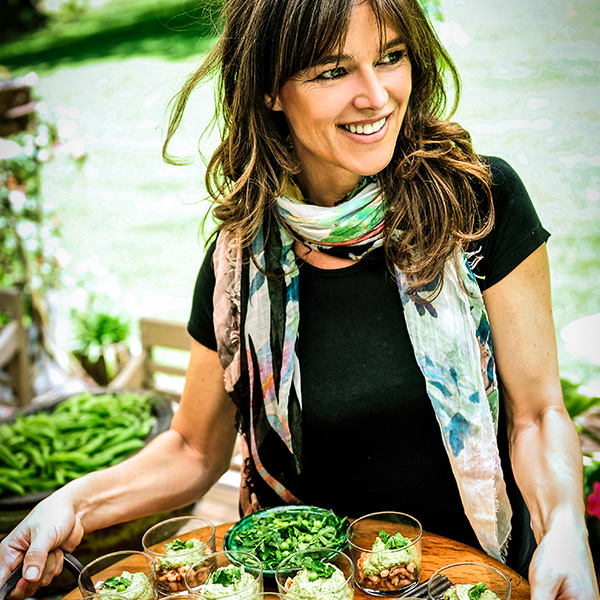 Presenter & Television Chef
"Vegetables are incredibly tasty, beautiful, very easy to prepare and they are by far the best choice to keep your body healthy. Vegetables make the difference! They add flavour and colour to your meals. That's why they play the leading role in my recipes."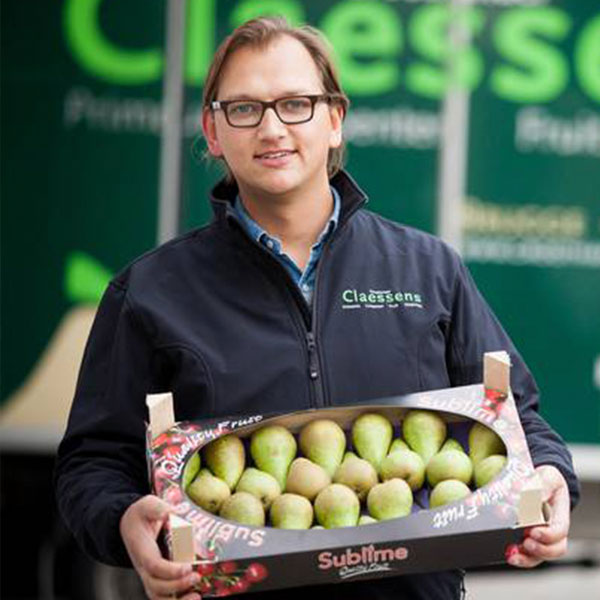 Fruits and vegetables are a basic part of our existence and our diet, it has always been there, it is the basis in all cultures, all over the world and will never disappear. It is one of the few indispensable border and culture-crossing world economies that exist. So very fascinating!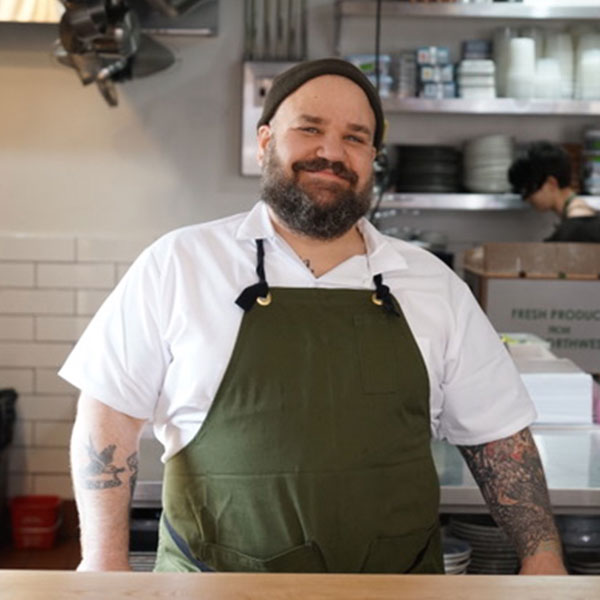 Chef and Owner Farm Spirit
As culinary professionals, it is our privilege and duty to calibrate our community to the rhythm of the seasons. The rewards are numerous; health and joyful pleasure among them.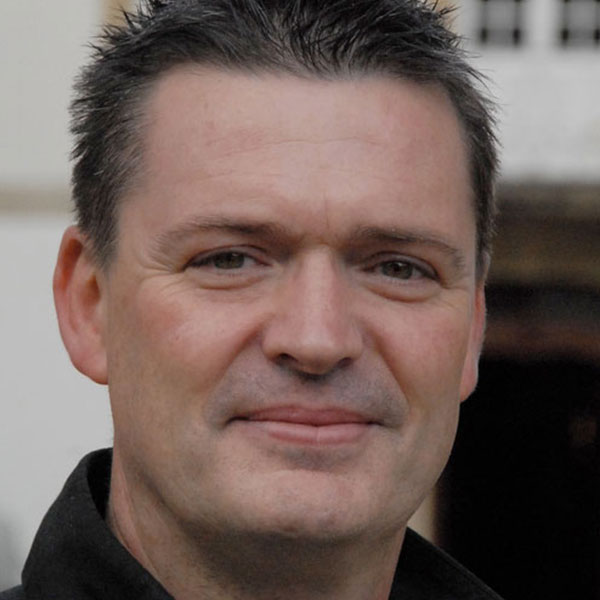 Château de Bourglinster - Mastercooks of Belgium - Best Vegetable restaurant 2013
"Eating fruit and eating vegetables is above all respecting Mother Nature to appreciate them at their true value. We must live in harmony with the weather, the rain, the wind, the sun, and the passing of time, the cycle of the seasons."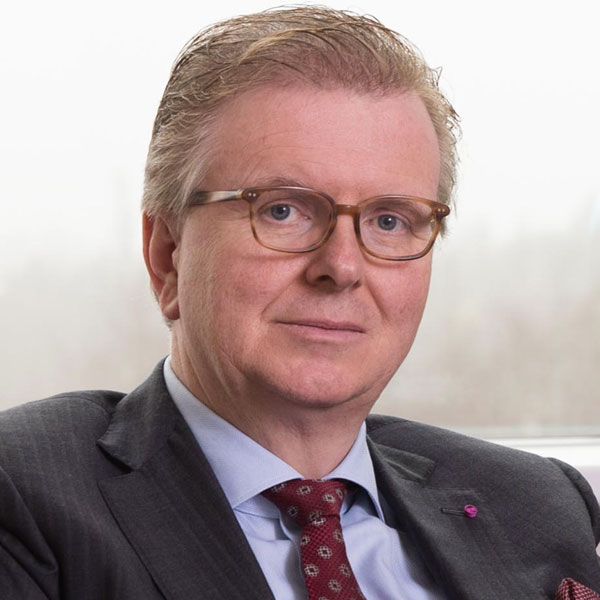 "Fruits and vegetables are a blessing for your body, but also the best solution to feed the world in the most sustainable way."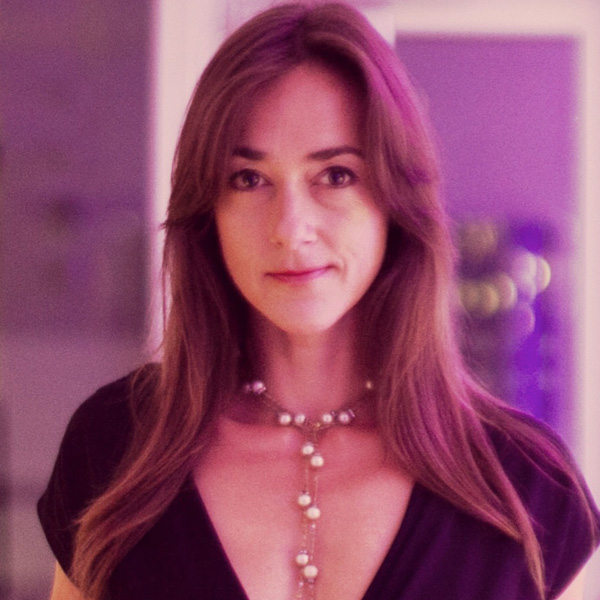 "I start the day with a glass of water and half an hour later it's time for a beautiful plate of fruit. That is invariably a range of colours consisting of at least five different varieties. This ritual caresses my eyes again and again and makes me feel good. My tip: make a nice 'stir-fry' or vegetable wok where you mix lentils or wild rice through a selection of seasonal vegetables. A happy spirit in a happy body, that's how I feel thanks to my 'Smart and Sustainable way of life'."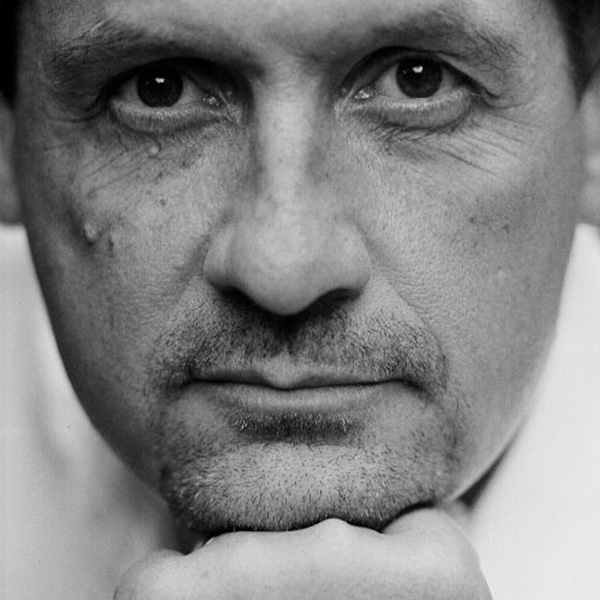 Turn your guests, especially the younger ones, into world eaters; let them eat the world's fruit and vegetables. The only product for which applies: Eat More - Eat 2x2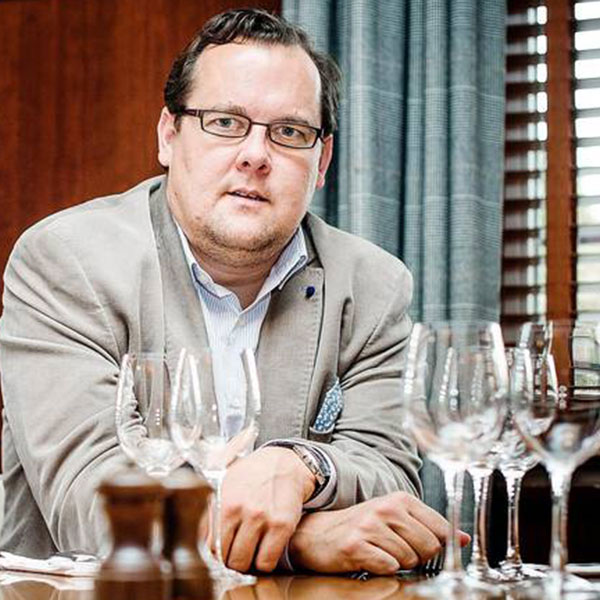 "To be able to do the 3,000 restaurants I visited in 10 years, I had two solutions: to stuff myself with drugs or to opt for mostly healthy and balanced dishes. I opted for the second option. This allowed me to (re)discover countless vegetables and fruits and the techniques to prepare them. And today, my whole family benefits from it."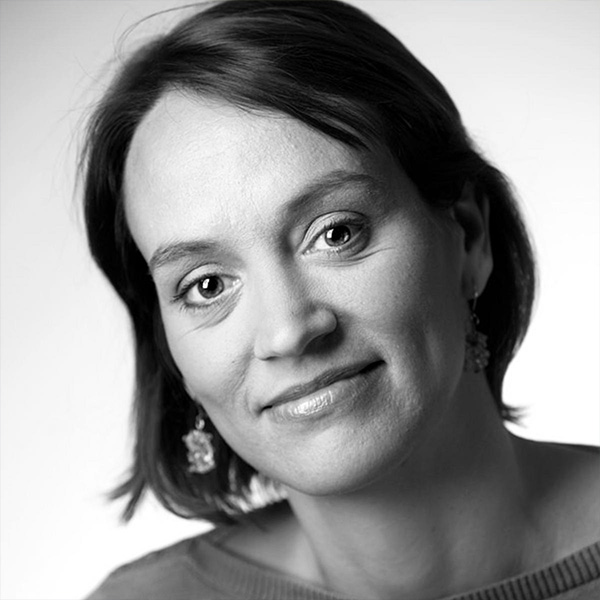 Children who eat tasty and healthy, it is the wish of every parent. Learned young is done old, that certainly applies to healthy food. Give parents and children the guarantee that all food and drink offered at school is not only tasty, but also really healthy. The school is the ideal place to learn that fruit and vegetables can also be tasty and fun. Time for a canteen revolution!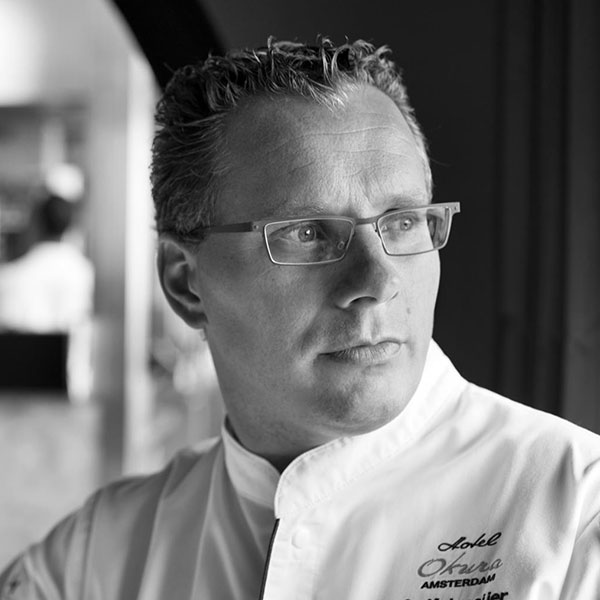 "Rich and pure flavours, striking colour patterns; the possibilities with vegetables are almost endless. Especially for international guests, home-grown vegetables are a special introduction to Dutch gastronomy."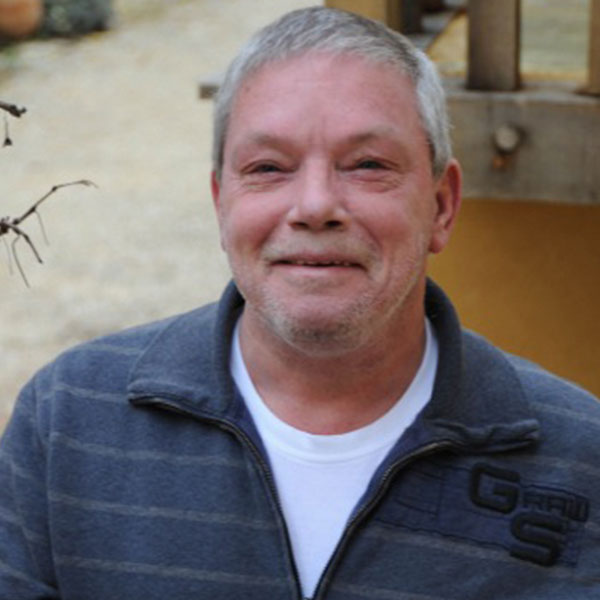 "For me as an EU citizen, the truffle's at the top."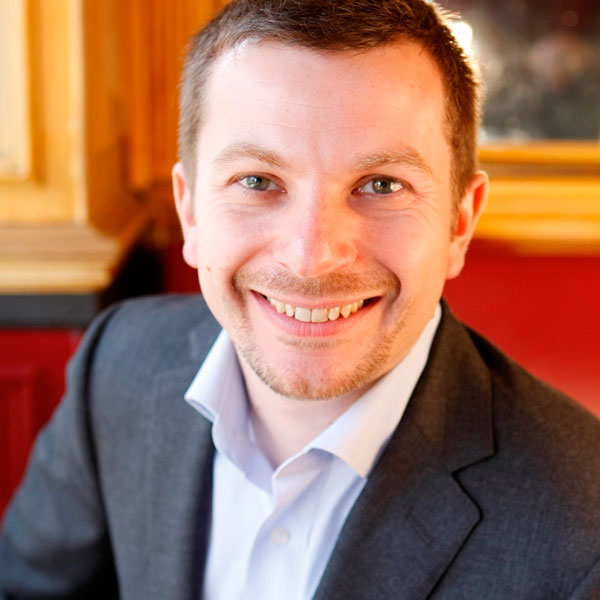 "The vegetable is the future of Man!"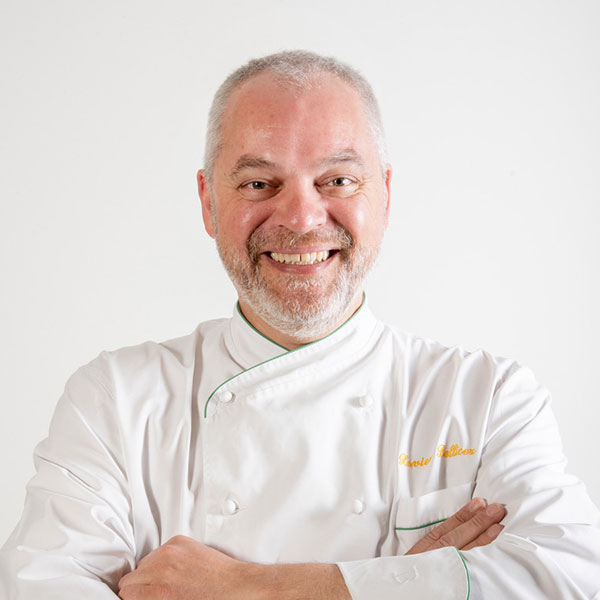 Winner Best Vegetable Restaurant 2018
"Being able to work with organic and biodynamic vegetables and fruits, allows me to make a more conscious cooking together with a knowledge of Ayurvedic nutrition. Life on green food."
Best Vegetable Restaurant the Netherlands 2017
"Vegetables are a great source of inspiration for me to keep making new dishes and to surprise and delight our guests with them."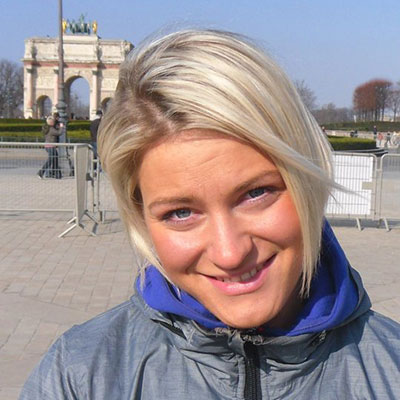 "Fruits and vegetables give us the power of Mother Nature! They make us healthier and improve the quality of our lives. Start your healthy adventure now!"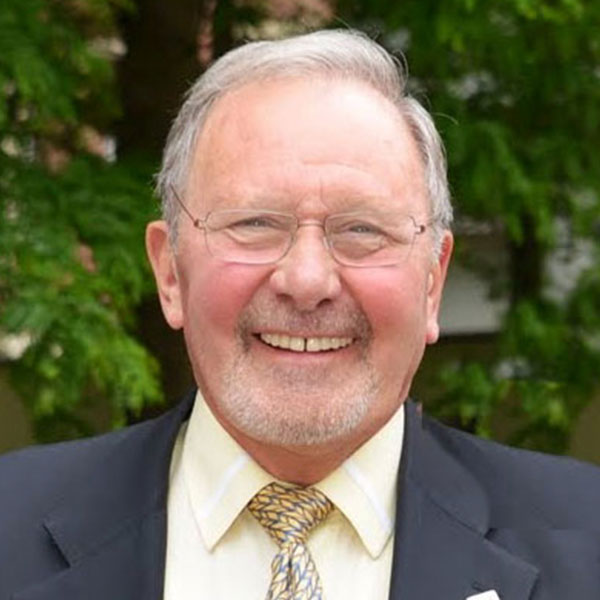 Star of the Belgian Cuisine
Unique, Belgian and a top product: those are the hop shoots! Every year I look forward to cooking with it. Hopefully we can do that for years.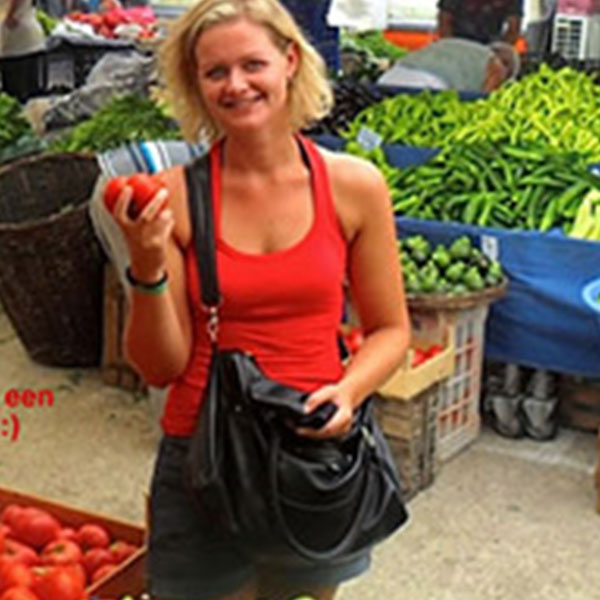 "Fruits and vegetables are a gift to my skin!"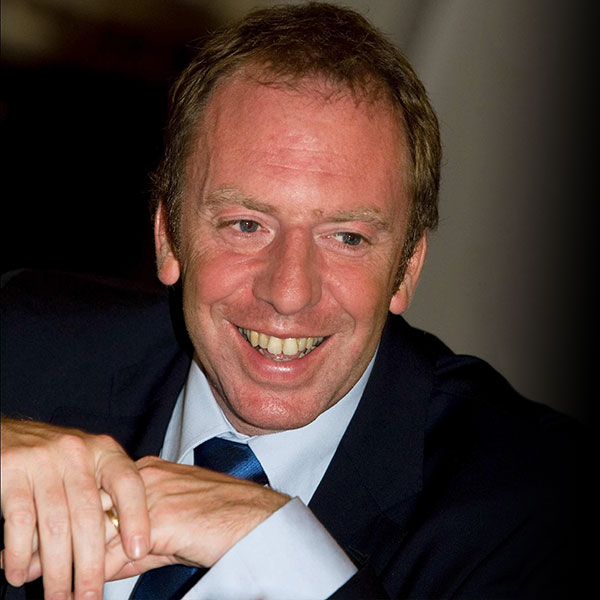 Our growers continue to vary and surprise with fruit and vegetables. Something new in every season, constantly tasty and healthy. Fruits and vegetables, amazingly enjoyable!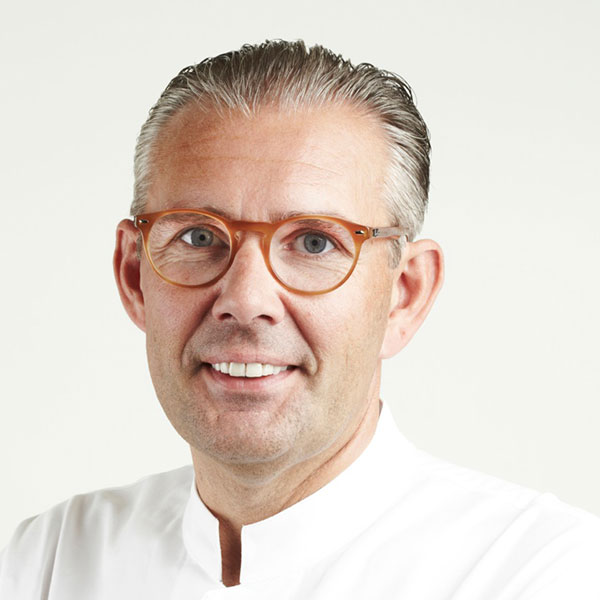 Hof van Cleve - Mastercook of Belgium
Vegetables are the basis of our Belgian cuisine. Belgians are vegetable eaters, just look at all the small private vegetable gardens! Vegetables are for us, chefs, a source of inspiration for creative and seasonal cooking. They are also super antioxidants.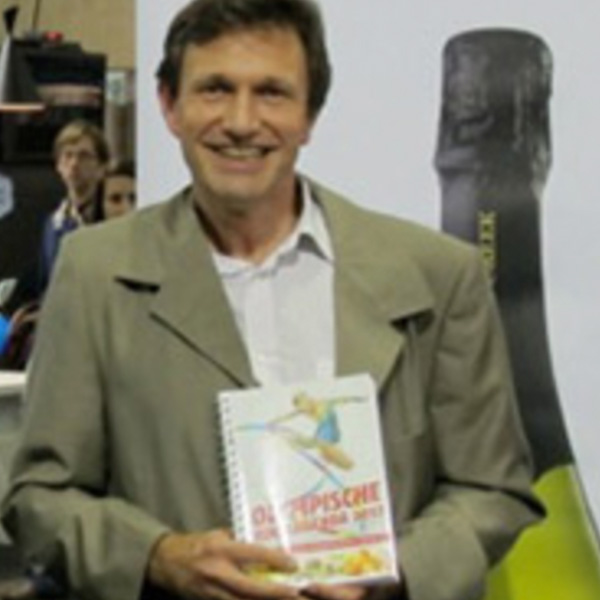 "There are only a few things in the world that are better than a good book: a good piece of fruit, some good fresh vegetables and... the rest I leave to your imagination."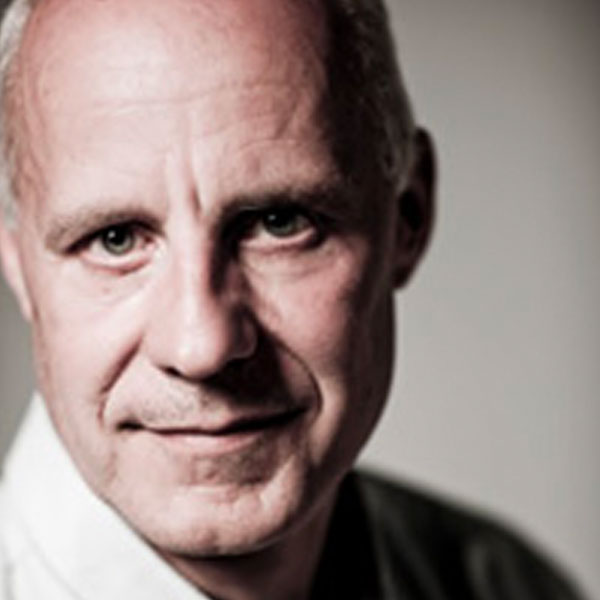 "Every day a piece of fruit, plenty of vegetables and regular, correctly dosed exercise is the basis of a healthy and active life. Enjoy every day."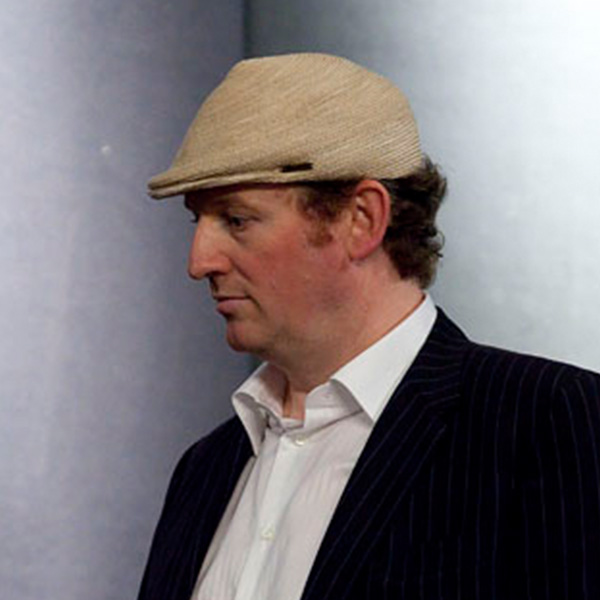 Gent Jazz Festival & Jazz Middelheim
In Ghent, someone who loses gets 'on his tomato'. Giving a blow we call 'a pear fight'. A lot of fruit and vegetables in our lives. And a rotting apple... that's a rotten apple in Ghent too, of course. And Gentenaars like to have their fruit and vegetables fresh every day. Healthy and tasty!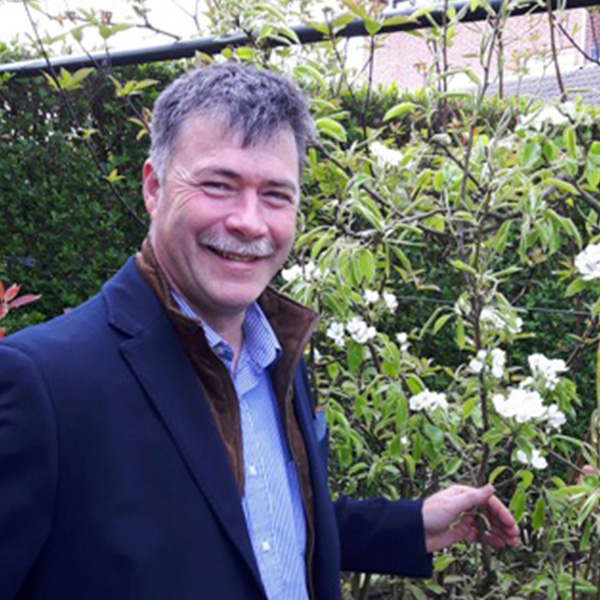 "We're going for Pure! You too?"