Program
Arrival of guests at the QO Amsterdam on the 21st floor @ "Juniper & Kin - Kitchen Garden & Bar"
Welcome Ilse Devis, by host of the day, presenting: QO Amsterdam, Dutch Cuisine & We're Smart® World
Debate:
The role of the modern chef in changing the present food system by Peter Klosse.
Special guests Xavier Pellicer (Nr.1 Top100 2018), Joris Lohman (Slowfood & Low Food) &
Eric Meursing (First Award winner Best vegetables Restaurant - The Netherlands in 2011)
Live shows:
Albert Kooy & Luc Kusters: Dutch Cuisine, the future of cooking?
René Mathieu: How to combine Fruits & Vegetables in a perfect way?
Geert Van Vaerenbergh CEO Amista - Launch E-learning "We're Smart Academy": How to become a We're Smart Inspector?
We're Smart Future Awards by Frank Fol
We're Smart Best Vegetables Awards by Frank Fol
New Top100 Best Vegetables Restaurants in the World by Frank Fol
Drinks & photoshoots
End of We're Smart Taste Summit 2019
Welcome @ dinner (only if you have made a reservation) (see menu right, pictures of menu see below)
Start dinner "Juniper & Kin - Kitchen Garden & Bar"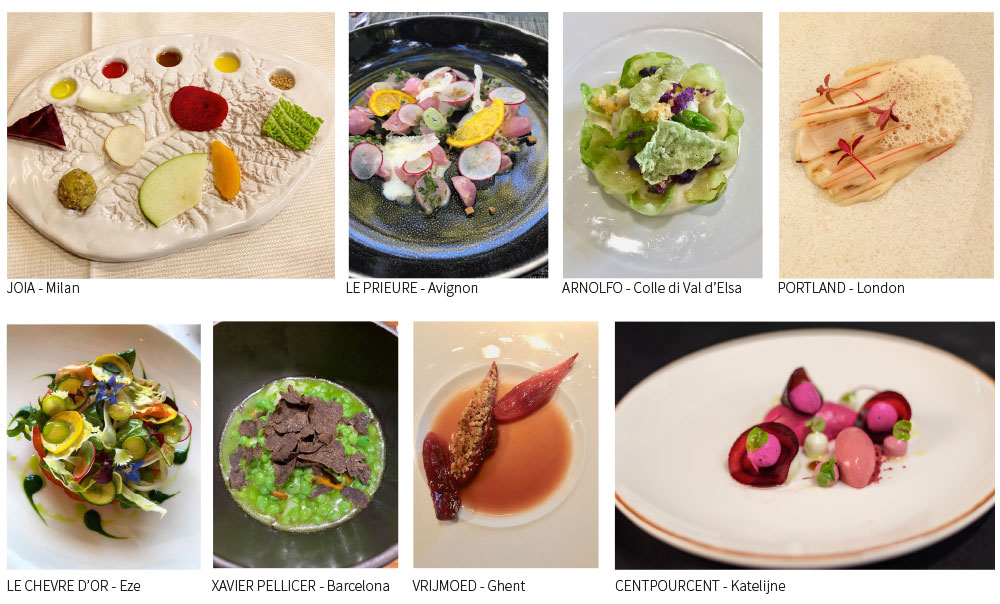 Thanks to our partners